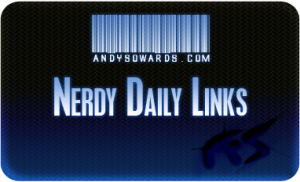 iPhone Gets Flash!
So what does this mean for you? If you don't have an iPhone, like me, then Nothing. If you DO have an iPhone, then you get to see FLASH on the WEB! Crazyness!
Stock Photography
LoL Great Collection of what 'Not' to use when it comes to stock imagery. Avoid being Cliche!
Django Tips
Django is an excellent framework for Python. While it may not get as much ink as other popular frameworks like Rails, it is just as much a polished framework as any of the rest. It puts plenty of emphasis on the DRY principle (Don't Repeat Yourself) in clean coding by automating many of the processes in programming. Here is a quick list of 10 Useful Django Tips to implement into your skill set.
UI and Usability – Searching
Research about Users, Usability and Finding Information, Proves interesting!
Best Tutorials of September
You definitely need to check out all of these tutorials from the month of September if you missed them, Good stuff!
RIA Framework Roundup
Want to develop an RIA? Don't know what software to use? Check out this round-up
Simple CMS – Cushy
Client wants to edit *A few pages* on their site? Here is a simple solution that does not require a Hassle.
Need Moar Twitterz??
Well, Since yesterday's post was so popular, and got a lot of feedback, you guys have suggested some other really nice twitter profiles, and I saw a

Part 2 and Final part of a How to with Google Reader and Twitterfeed.

Tweet from your Desktop. With this Adobe Air Twitter App.

Comprehensive List of all the Brands on Twitter, Makes it easy to find your faves!

Could this be the solution to 'Having too many freaking social networks to log into'? God I hope so. 🙂

If you have had too much twitter, you can appreciate this 🙂 take a break and laugh.
Javascript Tutorials and Examples
Good idea for increasing call-to-action conversion, easy implementation, nice site too, good design.
Inspiration for the masses
Amazing collection of Very Creative Business Cards that look fantastic. Makes me really want a business card!!
Storage Costs are lowering atleast
Memory is so cheap now. I love it.