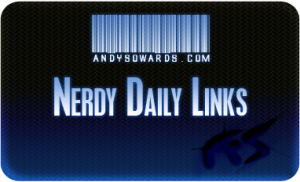 Good Weekend! My oldest son turned 3 years old yesterday! The party went very well and I have tons of cute pictures of my kids that will be up soon! I again (as I always do!) Would like to thank all of the Subscribers (Which grow by the day now!), daily visitors, and twitter friends for making it a success so far! I am proud to keep those nerdy web techy web developer/designery Resources coming to you each day for months to come! The posts seem to be getting bigger! Stay Web Informed! 🙂
Web Developer/Designer Resources
Nice Web Design Resources! Good Collection, Categorized for easy viewing.
Web 2.0 News
This does not surprise me at all, I think I got that email actually.

LoL The French and their crazy sports.
Tons o' Twitter Stuff
Tons of Twitter Apps

Cool Review, Monitter is a tracking tool for Twitter that enables you to enter multiple keywords that you want to monitor and then to watch any tweets that mention these words in real time.
Photoshop Tutorials
Congrats to PSDFAN for breaking 1000 subscribers! Some really cool tutorials are rounded up in this post as well!

Best Resources for Vector Environment, Organic, and Natural Designs!
Web Developer/Designer Inspiration
My Portfolio recently underwent a re-style. Gimme some feedback on it! Good? Bad? Now I just need to add more of my stuff to it!

Tips to Boost Creativity! We always need those!

Yet Another Really great Designer interview, Awesome Images showcased.

Another Great Designer Interview! with @chrisspooner Interviewed by @justcreative

Web Development/Design Nerdy Daily Links For 11/08/2008 – I am proud to keep those nerdy web techy web developer/designery Resources coming to you each day for months to come! The posts seem to be getting bigger! So Go get Info Overloaded!
Freebies!
Really nice and Free Icons, Snippets and Kits! Nice Design as well!

Nice Free Brushes! Hi-Res! Photoshop! What more could you ask for?
Business/Marketing
Some really nice tools for freelancers, I Use most of these!

Being an entrepreneur and designer, I often wonder, how hard is it to make a clothing line work? Well here is some good insight on the process.
Web Hosting
Consistant and CHEAP web hosting.