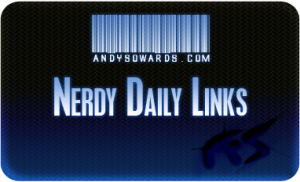 The weekends been a good busy one, so the links today are kinda limited, but they are quality ones 😉 So check them out! Let me know if you have any comments/questions! Thanks!
Yet another compilation of Twitter Profiles
Probably the Ultimate Compilation of Great and Creative Twitter Profiles EVER! IMHO 🙂
PHP Tutorials
Heed these principals, and you too, can be a jedi.

Not very useful for anything, but good simple explanation of how to use PHP to work with a MYSQL database, which is pretty much priceless knowledge.
Programmer Resources
Got a programming question? Ask it on stack overflow. or help out and give some programming answers, great resource either way!
Get your Brainstorm On.
Need a quick way to brainstorm online with your colleagues? Give bubbl.us a try!