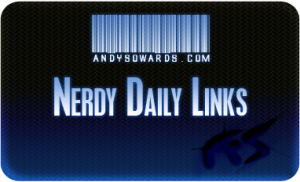 The weekend is Over, Super busy day yesterday, super busy day today! Hope everyone is doing well!
You Must Brand. Its very important. Read this mini-book

Probably one of my favorite header design tutorials.

Grungy Business Card Tutorial, Need to get some business cards come to think of it.

Get your laugh on. If your a man that is 😉

Good inspiration for being creative, really great ads from classic to modern.

Cool car inspired navigation idea, in a tutorial!

Amazing collection that will really inspire you to experiment with some GRUNGE!

Always wondered what other peoples desk's look like!

Looking into 3d Integration a lot more these days.