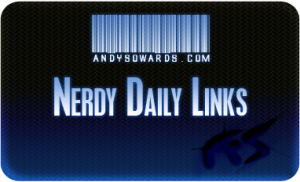 The weekend is here and you all probably have a ton of projects you are working on, or atleast researching tons of things while managing life. Hope these links will keep you busy, Give me some comments on what type of links you love to find here and what type of links you want to see more of! Your feedback is appreciated! Thanks!
Social Networks on the Desktop
Lightweight Desktop mashup of social networks! Posty!
Laugh of the Day
Twitter Tools
Great site, Lets you know who is not following you back and who you aren't following back! It makes sense. Really. Check out the loading animation. HILARIOUS.

A word from Twitter, about the status of the future!

Great Desktop solution for twitter reviewed by a loyal fan 🙂
Web Templates Galore!
Awesome collection of Web Templates! Good Resources!
CSS Tricks
Cool article of great CSS tricks, Check it out!

Sometimes Backgrounds don't cooperate. Make them.
Startup Trouble?
Wheres The Revenue? Startups and the Economy.
Mashups
Nicely Designed Page Awarding the Emerging Mashup Sites!
Inspiration
Great collection of wallpapers, A friend of mine suggested that you should change your desktop wallpaper often, to refresh and inspire your workspace, it works, Give it a try!
Web Developer/Designer Resources
Great, Motivating list of Resources for ANY and ALL Web Developers. Everyone can benefit from this list, newbie or pro!
Freelancer Resources
Every Freelancer NAY Anyone doing Web Development/Design, Should Read This. Do yourself a favor!