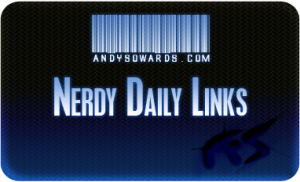 Another Day, Another set of links, Hope todays link collection brightens and enlightens your day and Helps you to become a better Web Developer/Designer/Programmer, Marketer, Blogger, and Techy Nerd. Send me some feedback and tell me what you think! Enjoy!
CSS Tutorials
sIFR (Scalable Inman Flash Replacement) is a technology that allows you to use any font you wish on your web pages. Long story short, it uses JavaScript to target certain text page elements and replace them with a block of Flash, which is the same text only rendered with a new font.
Awesomeness.
WordPress Plugins
Great list of forgotten wordpress apps that are helpful to your blog!
Build a Following
Good points on building a following.
Nice Font, Man!
Slickly Designed Font Comparing App. Very Nice.
Web Designer Resources
Ton of resources, truly is a good reference for any Designer
Laugh Of The Day – Microsoft Fail
Hilarious collection of the blue screen of death around the globe haha.
InfusionSoft Improvement Idea List
Use InfusionSoft? Got a good idea to help improve it? Submit it! Be Heard!
I'm Not a Twitter Addict.
Amazon S3 Storage Service Info
Look at a Code snippet using MySQL Interface to Amazon S3. Interesting.
Inspiration
Very nice site design and content, great inspiration, clean design.

Creative and Crazy ad collection by abduzeedo
Chrome In Trouble?
After all the polished promises of a streamlined new way to tame the web, the blogosphere was ready to predict Chrome would inspire everything from the end of Firefox to the demise of Microsoft itself. Very Controversial Article, I like Chrome. What do you think?