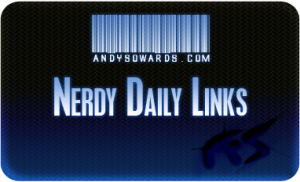 Todays List is short but sweet, There are some good social networking and mashup API items in here that may interest and intrigue your day! Enjoy!
This tutorial will show you how to create a mashup of three different APIs including integration with Google Maps. Mashups are all the rage. Code it!

The great thing about WordPress is that it doesn't limit how content is displayed, but provides a 'framework' of ways to do so. Sweet WordPress Tutorial.

Very cool, inspiringly sweet videos! I love this guys clips

Cool list of Top Designer websites, Less is more apparently. Good Inspirations.

Got Dev Skillz? Test em out!

Need Better User Interaction skills? Check it!

Tooltip, together with a user mouse-pointing (or clicking) action provides more information about a particular section, keyword, paragraph or any web element. There are tons of scripts for this, and here is a collection of them!

I can't believe a new feature from Google isn't getting more notice, because it converts already-existing links to your site into much higher quality links, for free.

Wanna build a game in Flash CS3? Me Too. So get to tutorializing.

Great insight into a facebook app, great resource if you are like me and looking into building your own.