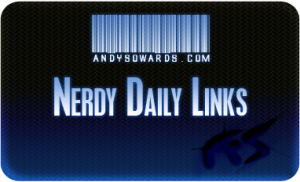 As Many of you know my Wife is in the hospital this week and is having surgery on Friday, in Light of this I have not had time to categorize these links for you to easily digest, I apologize. However you will find that there are still lots of good inspirations, resources and tutorials for the web geek in you. 🙂 Enjoy!
Neat little feedburner wordpress trick, get subscriber count in TEXT, and not a goofy chiclet like mine. haha.

I love 3D Tutorials, Don't you? Enhance your 2d graphics with 3D!

Collection of Great Free WordPress Themes. Theres so many!

Want to follow some great fellow web designers on twitter? Check it out.

A Ridiculous amount of Free High Res Brush Sets for Photoshop. This one will keep you busy. I know it kept me Busy.

Tips for a more user friendly website.

Very Nicely designed day planner.

Who says a good design never helped no one (bad grammar, I know)

Facebook hits Milestone, Still not profitable, but Hopefully in 3 years, says Zuckerberg.

Technology For The Win. Definitely awesome.

Really amazing collection of beautiful illustrative pieces. Enjoy!

Ok this is just fun. Flash Mystery Meat Navigation.

Flash player 10 released! Another download for YOU!

Inspiration all over the place! Great logo's Deconstructed!

Really great collection of Before and After Redesigns! Inspirational.

Amazing Mural done in Sharpie on basement Wall. How long did that take him??

If you want to put collaborative technologies to work throughout your organization, be sure to follow this plan for easier integration. Web 2.0 is the future after all, at least until it Upgrades to 3.0 🙂

Good collection of blogger friendly firefox add-ons! They save you time and frustration!

Inspirational collection of Tiny people art! Amazing!

Want Free Google Advertising? Go Here!