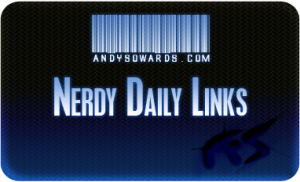 Cool Web Services
Yet Another place to find freelancers for hire, or sell yourself as a freelancer.
Tech World
Firefox wins, For now. Once Chrome's Plug-ins are up and running strong I think it will be FTW. What do you think?
Programmer Info/Cheat Sheet
Handy Dandy List of Windows XP command line commands. cmd.exe can be your friend a lot of the time. Very Useful list.

If you consider yourself a Linux guru or an uber programmer of any sort, you will appreciate the glory that is spoken in the first few paragraphs. its so true. Computers are supposed to work for us. not the other way around.
Free Web Developer Resources!
Butt-load of Web Design Resources. Any Web Developers friend.

Another Free Font Collection, A rather good one at that.
Techy Apparel/Gadgets
Great place to impress your nerdy hipster friends :). At the very least get a few quick laughs.
Math Wizard/3d Graphics Guru Tutorials
Very good 3-d Math based demonstrations for everyone to use. Extremely interesting if you are interested in Math or 3d Graphics, as they go hand in hand.