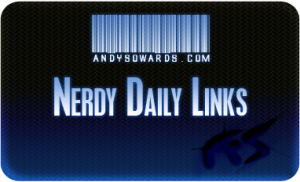 Programming Cheat Sheets
All php Guru's need this cheat sheet, You cant possibly remember all those commands. Make your life easier and check it out.
Oldies that turned Goodies
The good old days of the internet, compared to now :). The "Then and Now" of some of the top web pages.
Pimp your WordPress
Another great list of tools to get the most bang out of your wordpress install.
Firefox Plugins
Great collection of Firefox plugins for web developers, I will write a more detailed review of my favs for web developers soon. Check back!
The Beloved jQuery
Cant get enough jQuery? Spend your afternoon trying these examples out. Great learning experience and technique refining examples.
Large Hadron Collider Hacked?
Hackers hacked the Large Hadron Collider, Probably due to all the publicity it got last week.
Great sites in August 2008 by Noupe
I love noupe and how they seamlessly collect all the things I care about and put them into pretty links 🙂 Check it out, their August 2008 edition.
Cool Screensavers
Great collection of Screensavers. 25 of the best. Mashup collection of links by hongkiat.com