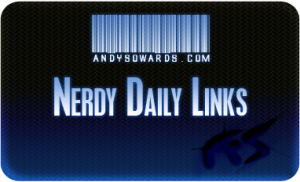 The long weekend is coming to a close, but I am ready for Christmas now! The Nerdy Links are back in full force! So check them out and pass them on! Bless you all!
Freelance/Business/Marketing
Top 10 Must Follow lists are popular! Everyone can play this game however!

Startups – Should you be Transparent? Or keep it to yourself?
Web Developer/Designer Inspirations
Stunning and inspirational Black and White Photography!

Another Great Best of the week roundup! Last week was awesome!

Web Development/Design Nerdy Daily Links For 11/29/2008 – Dead Tired from Black Friday shopping. Put up a Christmas Tree! Now, for a day of rest..NOT! The Nerdy Links are back in full force! So check them out and pass them on! Bless you all!

Awesome Retro Web Designs!

Another Round of Inspiration Please.

Insights from the creators of the Obama logo. pretty interesting interview!

Great collection of Coke Holiday Packaging!

Worst sites on the web. Dang, Digg made the cut!

20+ 8-Bit Inspirations – Web Design, Graphic Design, Gadgets and Items Inspired by Retro 8-Bit Graphics | AndySowards.co – Even though we have smooth graphics and amazing resolution images these days, Its still nice to look back on the good old 80's 8-bit graphics for inspiration.

A Look back into 2007's Web Design Trends.

Check out these T-Shirts inspired by the Good Ole 8-bit days!
Tiny URL Old?
Are we still using TinyURL because its Easy to use?
Python
Getting really interested in Python lately, This looks interesting if you are too!
Sad Black Friday News
Social Media
Thinking about cafe-shaped conversations and how this social media stuff might not fit everyone. Very Insightful Post!
PHP – OOP
PHP OOP For the Real World.
Photoshop
Amazing Text Effects done in Photoshop! Great List!