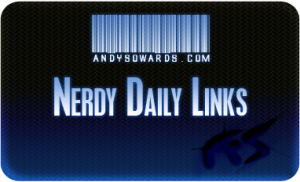 New Week! Happy Monday! Hope you are all rested because I am sure you have a lot to catch up on today! The Nerdy Web Development and Design Links are still coming daily! So check them out and pass them on! Bless you all!
Web Developer/Designer Resources!
overcome your fears of Domains, DNS, Hosting and Google Apps with this quick and easy video walkthrough!

Awesome CSS Styled Bar Graphs. Graphs are getting less and less boring these days.

Brilliant ways to save time during Development.

Some great gifts to ask for this christmas!!
Web Developer/Designer Inspiration
Some nice favorites from Chris Spooner – Highlight of last week!

Cool Sketchy Sites!

really sophisticated designs!

Awesome Footer Designs!!

Great Designer Interview.

The Forgotten Obama Logos.
WordPress
Twitter tools wp 2.7 quick fix

really awesome and free wordpress templates!
IE6
Just Say No, to IE6.

really quick and easy fix for ugly IE6 png interpretation. Life Saver.
Freebies
More awesome icon sets!

Nice Freebie Design Resources!
Freelance/Business/Marketing
Freaking awesome portfolio tips!

Be Prepared for the New Year, Freelancers.

Its true. but worth it.

Some of the comments left on this digg are remarkably useful to freelancers, worth looking through!

Ever consider winning awards a marketing tactic?

I hate cold calling, but it works apparently.

Its hard to do with Twitter on. but here are some tips to Stay focused and keep on track as a freelancer!
Web Tools
Cool translator powered by Google!

DropBox Review – Need File Storage, syncing and sharing over the web?
Design Contests
So whats up with design contests?
Social Bookmarking
If you are still using IE's bookmarks. then please. watch this.
Flash Site of the Day
Funny Flash Christmas photo booth site.
CSS
Pretty simple tutorial on using One background image to create a scalable content box
IDE
jQuery – For Beginners!
Great Great GREAT for beginners of jQuery 🙂
Apple – Macbook
so much ram in such a small and awesome laptop