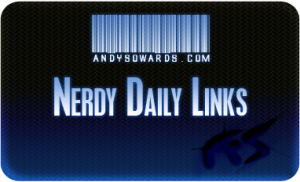 Hope everyone had a great Christmas! I know I did, a busy one! Now I am DEAD TIRED. Not going to lie, didn't have any time at all to do daily links today, but I found a really cool link with some awesome toys to clutter up your desk, maybe go buy some today with your Christmas money! Don't worry, links are coming back full force! Stay tuned! Thanks to all of my Friends and Supporters!!
Web Developer/Designer Resources, Tips, Tricks and Inspirations and Toys!
Merry Christmas!! My wife and new baby are home to spend the holidays!! Yay!! Hope everyone has a great, happy and safe Christmas!! Very busy day, but Daily

Some amazing toys I want to clutter my desk with!