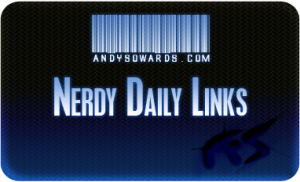 Found some good stuff to keep your weekend prosperous and busy with tutorials and new services to check out 🙂 Enjoy.
Web Services/Social Networks
Creepy, and eerily accurate username checker. Find out if your favorite username is registered on tons of different social networks. You can even stalk your friends! or steal a popular one before someone else does!

Another Social Network? Are you IN? bahaha.

Will this search engine have what it takes to compete with Google? Its pretty slick I must admit. What do you think?

exciting developments in social networking mashups!
Design Portfolio Exposure
Good list of online resources you can use to give exposure to your own logo design efforts. Each of the Internet portfolio, or gallery, options can result in potential logo design clients coming your way. Must See List for Freelancers.
U.S. Economy News
With the economy on the brink and elections looming, Congress approved an unprecedented $700 billion government bailout of the battered financial industry on Friday and sent it to President Bush for his certain signature.
Twitter!
Great business model for making Twitter an Ad covered place 🙂
3d Modeling and Game Programming Tutorial
Cool tutorial on importing your 3d models from 3dsMAX to Microsofts XNA Framework. I gotta try it out 🙂
Tutorial Site
New Site with a good collection of photoshop tutorials, so many resources on the net!
Laugh of the Day
Its funny, because its true.