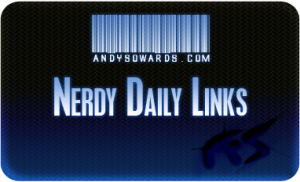 2009 is officially underway! Wrapping up 2008 with a post soon on all of the achievements reached and I want to Thank all of my Friends and Supporters for making 2008 a success! Now go check out Todays Daily Nerdy links!
Web Developer/Designer Resources, Inspiration and Awesomeness!
Happy New Year! Its a new year so its time to learn some new things! So keep the Nerdy Motivation and Inspiration up! This is the 100th Nerdy Links post and

Amazing. love these things.

Best of 2008!!

Tips for Setting your goals!

Nice Glossy 3D Boxes Tutorial!

Tech Predictions for next year!

Best Design Blogs to follow in 2009!