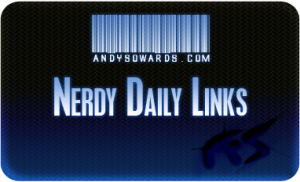 Happy March! Its the first day of march, but its Sunday! So use the time we have to get everything prepared for the week ahead! Tried to keep the list small today so you can focus! Hope you enjoy! Now Get your Daily Nerdy Web Development/Design Links!!
Web Development/Designer Resources, Inspirations and Entertainment!!
Great read(watch) about why being a WAHM is bad for business!

very nice jQuery Sliding effect!

Good read about designing consistently!

EXCELLENT!

Sell your designs online! Nice!

Great read on building your first dynamic website!

Another great place for Awesome site inspiration!

Great sites for Design Inspiration!

Are your references talking Good about you?

Get More out of LinkedIn

More great tips for Freelancers!

As if you haven't already!

Inspirational Flash Website Designs!

Awesome Textures!!

Are you wasting your time 'trying' ?