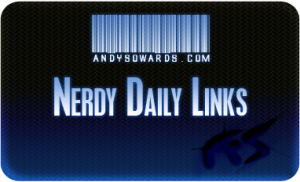 Weekend so far is a blast! I have been very busy tho! Have some good inspiration for you today in the nerdy links! Check them out and have a productive Sunday!! Thanks everyone for all the love and support, I appreciate you all! Now Get your Daily Nerdy Web Development/Design Links!!
Web Development/Designer Resources, Inspirations and Entertainment!!
Forums you should know

Awesome Stop Motion Videos

This is an experimental film made up of over 35,000 photographs. It combines an innovative mix of stop motion and live projection mapping techniques.

AMAZING Text effects – photoshop

Amazing earbuds

Great CSS coding principles

LOL TUTORIAL FAIL

Great UI Enhancing jQuery plugins!

GREAT CSS Techniques for effective code!

no more no follow?

Optimize your site the google way

Freaking awesome iPhone app

SWEET Electric cars

very interesting, oldest domains!!

Great movie posters!!

Social media branding guide

Awesome 17 inch mac book pro unibody review!

More hacking??

Sweet illustration character design!

Nice html 2 pdf converter!

Use images successfully in social media!!

These are amazing.

Bye bye circuit city

Great light effects and abstract brushes

Reference for wordpress categories

AWESOME tips for recurring revenue for freelancers

Awesome web interface design photoshop tutorials

Awesome photo manipulation tutorial!

Great freelancer blogs

Ad ready wordpress themes!

Cloud computing that popular?