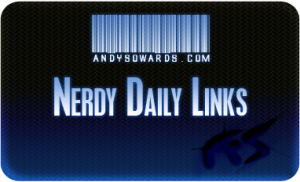 Its the weekend! Enjoy it! Short link list today but tomorrow prepare to be bombarded!!! Now Get your Daily Nerdy Web Development/Design Links!!
Web Development/Designer Resources, Inspirations and Entertainment!!
Whats follow friday? You should know, but if you dont here ya go.

Add digital makeup in 10 minutes! NICE!

Great Light effects tutorials!!

Top people to follow on Follow Friday – People with most recommendations

snow leopard teaser

eBook Giveaway!!

Great Designing a heraldic Figure Tutorial

17" MacBook Pro Woes?

LOL dumbest apps for iPhone video

Learn photoshop FAST

Great photoshop montage tutorials!!

Awesome Creative Flickr Photos!

Some very Innovative and creative Blog Designs!!

Nice Calendar/dayplanner app Free!

More awesome illustrator tips!!

Awesome live trace tutorial for illustrator!

MORE AWESOME ICONS!!!

Awesome sites from last week!