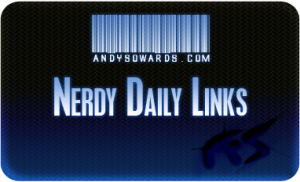 Its Monday! The start of the week!! There is much to do, so I Tried to keep the list small today so you can focus! Hope you enjoy! Now Get your Daily Nerdy Web Development/Design Links!!
Web Development/Designer Resources, Inspirations and Entertainment!!
New typography blog worth a look!

Cool place for photoshop tutorials!

Great CSS Frameworks and how to get started!

Awesome Open Source Downloads for Social Networking!

Top users mentioned in #followfriday on twitter

A Great css reset – explained! Nice

Good read about sharing and social media

Reach your Niche Market!

Dont fall prey to the sins of email marketing!

AMAZING Free Resources!!

So what do you do when your followers are friends?

Digg is out to Take Down StumbleUpon and the rest!

Huge Giveaway!

Best of the web in February!