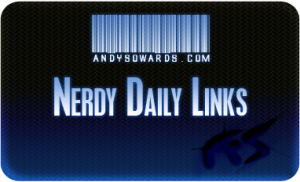 The week just started again! Get into your fighting stance! Keeyah!! Attack the week prepared with some Nerdy Links of Interest! Enjoy them and Enjoy the day!! Thanks everyone for all the love and support, I appreciate you all! Now Get your Daily Nerdy Web Development/Design Links!!
Web Development/Designer Resources, Inspirations and Entertainment!!
Dirty screen? This will clean it. LOL

Cart options for developers – ecommerce

Awesome apple workspaces – I WANT!

Awesome poster creation tutorials!!

Get SEO from your twitter pages

Freaking awesome list of top earning blogs out there

hack your facebook photos

Great tips for Power Facebook users

Tons of Web design and photoshop resources!!

Great sites to kill time

Great places to get your blog listed

Great texture resource – huge collection

Freaking awesome Computer Mods!!!!

Awesome backpack!!

Freaking awesome 3D Poker Chip in Photoshop Tutorial

Awesome principles for good web design!

Awesome web 2.0 logos and how they are drawn!

Cheap is nice 🙂

Digg being unsocial?

Great explination of wordpress hooks and how to effectively use them.