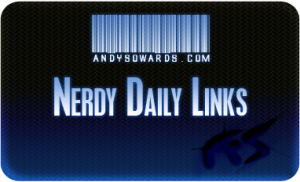 Today is Thursday! You will find a ton of useful resources, as well as a handful of hilarious things that came from April Fools day yesterday, So Give them a look and pass them on! Enjoy!!! Thanks everyone for all the love and support, I appreciate you all! Now Get your Daily Nerdy Web Development/Design Links!!
Web Development/Design Inspiration, Resources, References, and All around Nerdy Delight
This is freaking awesome – inspirational video, awesome multitouch wall

Inspirational stuff from march!

Great read – promote without pissing people off

Great post by a great guy! jQuery content slider tutorial!

Great tips for finding good people on twitter

Chimp is now open to the public!

LOL this is amazing

Hilarious april fools joke

Stunning ways to Visualize Data – Good approaches

Nasty worm fix

Awesome!!

Interesting read

Great read about designing to sell

Hilarious post about an awesome designer 😉

Android on Netbooks?

Quick look at a JSON autocomplete search box

Awesome twitter icons!!

Sweet tips – build your own css framework

SWEET Typography Portraits

Amazing portrait effects

Great read – inspirational – lazy registration

GREAT read for usability in the footer

Awesome CSS Websites from march!

Awesome read – Nice photography

Great tutorial for using google web toolkit

Great tutorials to get you started with photoshop

Awesome photoshop text effects

Great read and technique for filtering data

Awesome and modern san serif fonts!

Awesome fonts from some great Designers

Awesome bookmarks from March

Great list of PDF generating libraries – PHP

Awesome salt and pepper designs!

Nothing can describe what you are about to see but hilarious lol

Bahahahah

AMAZING out of bounds photography — really inspirational

Awesome graphic design forum, check it out!