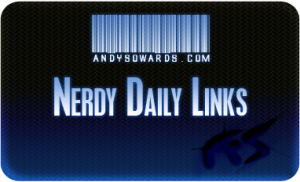 Crazy weekend! I am now 1 year older and wiser! Enjoy today's links! Thanks everyone for all the love and support, I appreciate you all! Now Get your Daily Nerdy Web Development/Design Links!!
Web Development/Designer Resources, Inspirations and Entertainment!!
Awesome things you need to add to IE or Mozilla

Nice Diggbar blocking Plugin for WordPress – People really hate that thing.

Kickass! Die IE 6

Stupendous amount of Icon sets, NICE

Skype founders want their Baby back, Baby Back, Startup?

Fix Browser Headaches now! With JS!

Great list of useful webtools and reasons why they rock! Good Resource

This will inspire you and make you laugh haha

Even More Designer Resources! WOW You guys are going to have a Busy weekend learning all this cool stuff! Me as well! Really nice Background on this site too btw.

Nice Toolbox! Lots of stuff I use and stuff I NEED to use 🙂

Great tools, that I use often! probably because they are free!

Amazing font collection. Nice Grungy ones. I actually used some of these the other day!

keep clients from rejecting your proposals! Sheesh, Good Ideas!