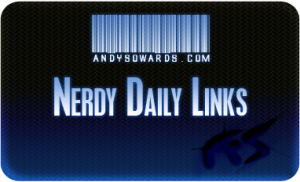 Another crazy week has started! Its Tuesday! So I hope everyone has had a great start so far! Todays links have some AMAZING Textures and Brushes, so check them out, and pass it on! Enjoy today's links! Thanks everyone for all the love and support, I appreciate you all! Now Get your Daily Nerdy Web Development/Design Links!!
Web Development/Designer Resources, Inspirations and Entertainment!!
Collection of some very useful photoshop tools tutorials

SWEET Typography!

Kickass Class

Great collection of some very useful textures

Excellent read – Most used iPhone Apps

Amazing brushes – Love these

Beautiful Vintage posters

AWESOME! These are amazing

Awesome twitter FF Add On

Great tutorial for numbered tickets – Easy in InDesign

Dirty and AWESOME Grunge brushes!

Excellent resource for polishing up your techniques

Invaluable jQuery resource

Awesome Cartoon Character Tutorials!!!

Celebs on Twitter

Good principles of Logo Design!

Celebs on Twitter

This is a great read for those of you who are still in school!

Some great twitter headline examples

Some great RSS publishers!

Need help with twitter lingo? Here ya go

Awesome sites sporting the horizontal band

Sweet Stock Image Sites!

Now THIS is useful!