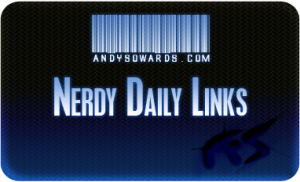 What a tiresome week! I hope its going great for you! Today Daily links are packed with some great Blog/Blogging/Wordpress Posts! So check out todays links and pass it on! Thanks!! Thanks everyone for all the love and support, I appreciate you all! Now Get your Daily Nerdy Web Development/Design Links!!
Web Development/Designer Resources, Inspirations and Entertainment!!
Wired on WP!

Excellently Creative Fractals – B&W

Write the best post ever

Awesome Vector Illustration creation and Micro-Stock Sale Prep. Good read

White web design inspiration – Tips and Trends

Awesome halftone dot effect in Illustrator CS4

Great WP Frameworks and how to get started!

Great eBooks for Adwords

Sweet Comment Designs

Awesome ways to be useful on twitter

Google maps is all over this swine flu!

More torrent sites being shut down

Need new ways to market your blog?

Awesome Geography Vectors!!

Excellent use of XAMPP

Useful article – get a detailed MySQL report

Are you being watched?

Awesome water colors in the web!

Fight the swine flu!

Make your online portfolio count!

Quick and easy tutorial to allow for uniquely styled author comments in WP

Go Google yourself!

Excellent roundup of destructive Tutorials

Awesome Movie Posters!!