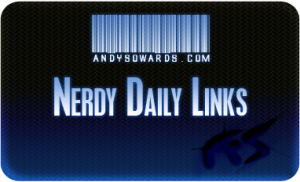 Happy Thursday!! MAN this week has flown by! Been super busy, got lots of cool things coming soon here, so stay tune! We have some great jQuery and Ruby on Rails stuff in the list, also a ton of great and inspirational Designer Interviews. Great list of Freebies as well! Hope you enjoy it and pass it to a friend! Thanks everyone for all the love and support, I appreciate you all! Now Get your Daily Nerdy Web Development/Design Links!!
Web Development/Designer Resources, Inspirations and Entertainment!!
AWESOME freebies for Commercial use

Great jQuery plugins for layout control

"I want YOU twitter" – google

Awesome tips for optimizing WP!

Great text editors to use!

Awesome logos!!

Great look at logo design process

Quick and easy CSS enhancements!

FANTASTIC list of people to follow on twitter!

Get the Design job you want!!

AMAZING! I WANT!

Excellent and quick read – Accessing iframe with jQuery

Amazing digital art

EXCELLENT and inspirational business cards (Some aren't even cards!)

Awesome Ruby On Rails Tutorials and Guides

Awesome Tweet Counter w/ jQuery Tutorial!

Great read for preparing your portfolio

Great read for beginners of graphic design

Great tips for aspiring freelancers!!