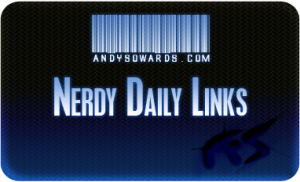 Its Monday! I had a fantastic weekend, but I am so tired! I hope you are doing well today! I made a LOT of progress on the new design so definitely stay tuned for the launch this week! Also, Check out todays Icon links and Freebies in this post! Hope you enjoy today's post and pass it to a friend! Thanks everyone for all the love and support, I appreciate you all! Now Get your Daily Nerdy Web Development/Design Links!!
Web Development/Designer Resources, Inspirations and Entertainment!!
Freaking awesome Detailed Icon Design tutorials

Great read for 'speaking' html!

Nice textures and sites that have MORE!

Freaking amazing CG Images!!!

Great read – It happens

Fantastic Soc Net Icon Pack

Tribute to MJ!

Great presentation from Cameron Moll

Fantastic service – Claims your Vanity URL on multiple sites

Awesome JetBlue Ring!!

AWESOME! – Little people running jQuery Animated Nav Menu!

Awesome Minimal sites!

Great vid – understanding your design

Awesome Business Cards!

Love this photo frame – Looks like a mac

Awesome Sites of the week!

Awesome Designer Interviews here, Inspirational!

FANTASTIC TWITTER BACKGROUNDS!! These are great!

Great tutorial on using CodeIgniter – PHP Framework

AWESOME CSS Life Savers

Awesome twitter App tutorial using RoR and Ajax

Awesome Designers answer 1 Question

Very interesting plugin for jQuery – Query

MJ's death was heard round the world

Get Motivated and stay there – good tips

Cool WordPress Theme Customizations

Awesome Vectors!