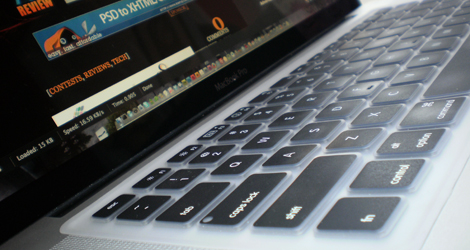 Review of KB Covers for MacBook/Air/Pro Keyboard Cover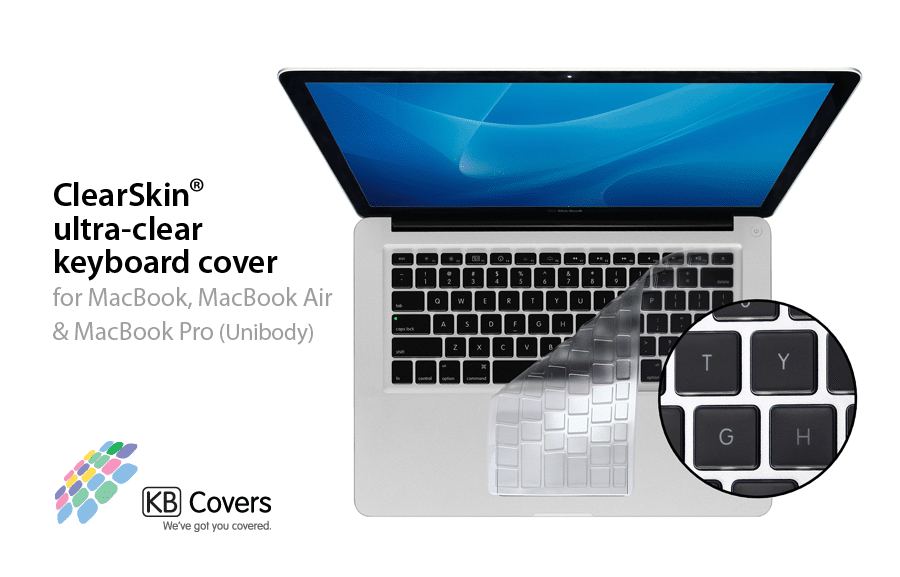 OK, So I am a bit of a neat freak.
Smudge Nazi. Shine Aficionado, What have you.
So Ever since I bought my MacbookPro (6 months ago now maybe?) I have been hunting and searching for new ways to keep it spotless, which is nearly impossible in my house (I have 3 boys all under the age of 4) but that doesn't stop me from trying.
So at this point I have tried a TON of keyboard covers, protectors, whatever you want to call them. All of them have been satisfactory, with minor discomfort while typing. However, I think I have stumbled on the HOLY GRAIL of keyboard covers!!!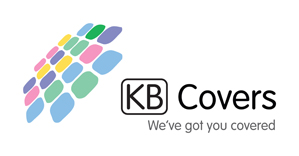 I started using KB Covers brand protectors about a month ago, and the second I unwrapped that sucker and stuck it on my MBP, I noticed how freaking awesome it was. All the other keyboard covers I had tried needed to be massaged and worked into the keys, just to be 'somewhat' comfortable, I could still tell that my keyboard had a cover on it, and I had learned to deal with that. But with the KB Covers… I laid it over my keyboard and it practically MELTED INTO PLACE!! It was stunning. I was like "OMG no way!!".
Then I gave it the ultimate test. Typing!!!
Lo and behold, It typed like a dream!! I could not tell that my keyboard was covered at all, which is EXACTLY what I was looking for in a keyboard cover!! Not to mention it looked pretty stylish!
My favorite was the Checkerboard Keyboard Cover simply because it was colored black, like my keys, and had the letters/numbers/keys printed on them, and it also had a mighty slick looking 'rounded corner' look to it, meaning the keys have little gray round corners on them and it looks awesome!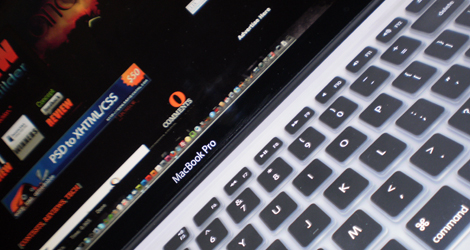 So not only does it fit AMAZINGLY, look cool, but it also FEELS GREAT to the fingers! It gives you an added 'grip' to typing which I had felt the factory macbook pro keyboard kind of lacked, because it was kind of 'hard and plastic' feeling when you type on the bare bones factory keyboard, and it felt weird when my fingernails scraped against the hard plastic feeling.
Again, I had learned to live with that feeling when I first bought the macbook, but Today, I am happy to say that I have found the ultimate Keyboard Cover, and it is good.
I definitely can't go back, after I tried the KB Covers. My search is over.
I hope you found this review Insightful! Hopefully it will help your fingers find a comfy place to type!
I would give the KB Covers keyboard Cover a 5 out of 5 Stars!!!! My fingers couldn't be happier!
You will not be disappointed with this Cover, Give it a try!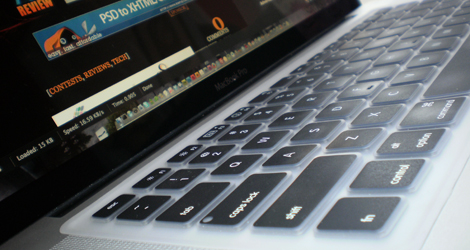 Now for the Giveaway!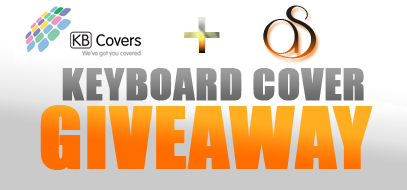 The kind people at KB Covers Decided to donate a few covers to be given away to the loyal subscribers of AndySowards.com!!
Here are the details on the Checkerboard or ClearSkin Ultra-Clear Keyboard Covers for MacBook/Air/Pro giveaway on Twitter.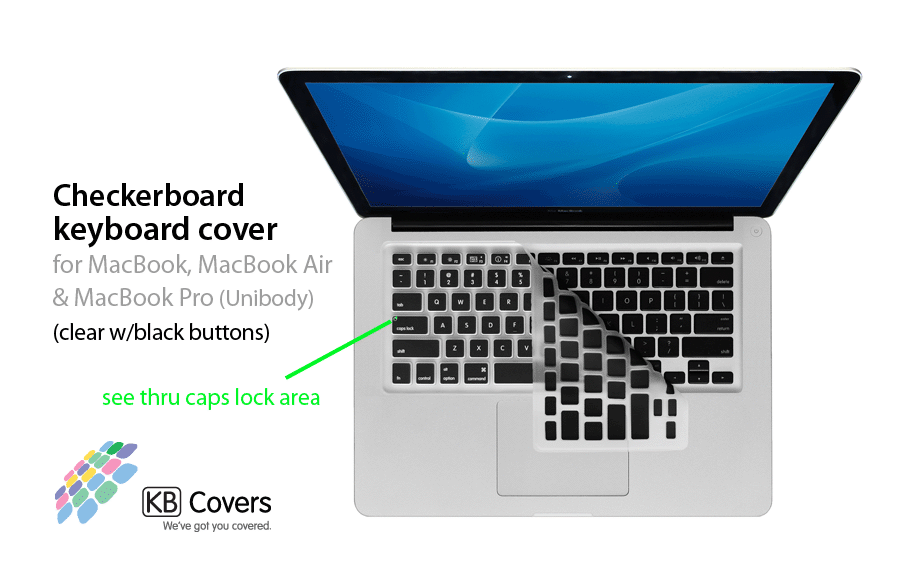 We are giving away 3 of these Bad Boys! You get to pick either the Checkerboard Version (as seen here) or the ClearSkin Ultra-Clear Version (as seen here)
To Enter: Here's what you do!
Step 1: Retweet this EXACT message on Twitter. Simply copy and paste the text below and post it to your Twitter account. If you don't have a Twitter account, you'll need to get one for free here: http://www.twitter.com
RT @andysowards is giving away KB Covers Keyboard Covers, go here to learn how to enter: http://bit.ly/21RoRg
Step 2: Follow me on Twitter. You can follow me by visiting the link below and clicking on the "follow" button below my picture. https://www.twitter.com/andysowards
Step 3: Leave a Comment on This Post With your Name, and a VALID EMAIL so that we can contact the winner via email to get shipping information. Also, Subscribe to the blog to see when the winners are announced and to be the first to know of more awesome giveaways in the future!
NOTE: Contest will be ending Monday, September 21st, 2009. All winners will be chosen and announced the Day After(Tuesday).
Winners will be contacted via email, so please leave a comment here using your valid email address saying that you entered, Someone will contact you and request you to give me your Full Mailing address, as well as what Type of Keyboard Cover you would like. Winners are selected at random and will be Final.
That's it! Good Luck Everyone! As soon as you complete both of these steps, and leave a comment here with your valid email address, You will be entered into the contest and notified on the Tuesday after the contest ends if you are a winner!
Enjoy!