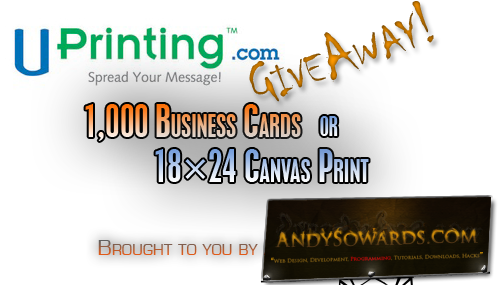 Thanks to everyone who participated in the contest!! The winners have been chosen!
The winners of the giveaway are:
Mark Poppen – He wins the Canvas Print
and
Alex Linebrink – He wins the cards.
So Congrats to the winners!! And Thanks again everyone for participating! Stay tuned to AndySowards.com or Subscribe to the feed for your web development/design nerdy news, links, and resources – Plus we should be having another giveaway very soon! So stick around!
Have a great day everyone!!