Featured Artist: Canvas Painter – Giles Dawe
Today's Featured Artist is a great real life craftsman from China that creates beautiful Canvas Print art.
One reason I chose Giles is because as web and graphic designers, we often take our tools for granted, and should take a step back to appreciate the things that real artists create with their hands, sweat, and canvas.
I hope this interview is inspirational and motivates you to maybe go outside and paint/create something tangible so that you can refresh your mind to create more Digital awesomeness!! It might even inspire you to create some Canvas Prints of your own!
Lets start!
Tell us about yourself
In brief, my background was that I was born in England, took up a Fine Art degree and decided to pursue Web Design after my studies, working for National Newspapers and Central Government websites. I later moved to France, Hong Kong and recently China, where I now paint full time. As an artist, I've won an Erasmus European Scholarship and had work purchased by Hong Kong Director Wang Jia Wei.
Tell us about your work
I've always been creative and for me web designing was the next step, although I missed the feel and "craftsmanship" which only actual painting and drawing can offer. My work is quite detailed, as I normally use 0/2 to No 1 brushes. For example, the Invisible Woman piece is 150x100cm in size and took about 2 months to finish.
As some work can take so long to complete, I always try to make sure I know what I'm painting and trying to represent. Whether it's a hidden object or particular meaning or perhaps even the use of a certain colour to draw attention. For my University essay, I actually wrote 5000+ words solely on the colour blue!
Where do you get your inspiration?
My inspiration comes from many places, particularly Modern and Surrealist painters although I find it too easy to duplicate their work whether subconsciously or otherwise and always try to create new, interesting and original pieces.
Tell us about your surroundings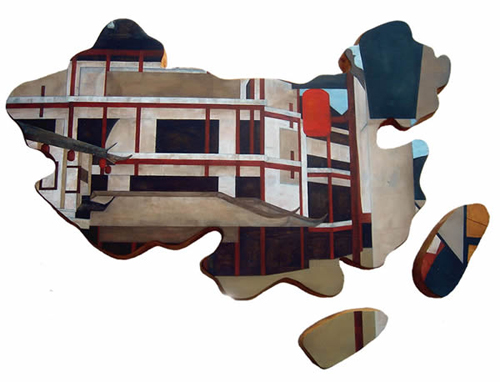 I live in China which is famous for it's "knockoffs" and lack of copyrights and this applies to artwork too. Nearby where I live, there are factories of artists painting the same duplicate images of famous paintings, day in day out and they make a good living from it. I think the China art scene is still growing, but is developing well in major cities like Beijing and Shanghai. If you're interested in Chinese artists, I'd like to recommend the following up-and-coming painters: Simon Birch, Chen Yong Liang, Liu Hong Yuan and Zhou Jin Hua.
Where can we see more work?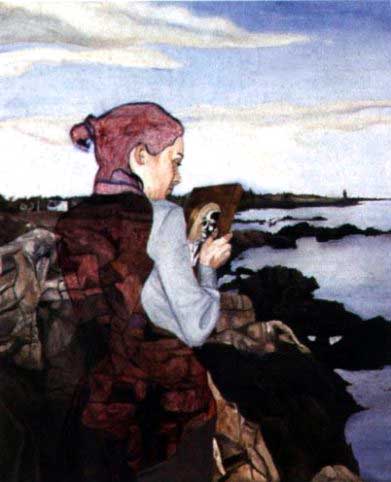 Examples of my work can be seen at GilesDawe.com, many have particular meanings but I leave it up to you the viewer to discover my work. Feel free to contact me on my GilesDawe.com website, just to say hi or even enquire about a tailored commission piece. Enjoy!