Today we have the pleasure of interviewing an awesome, and well known Designer & Blogger. He is a great guy – I hope you enjoy the interview and learn a lot from someone who has been in the freelance design trenches for years!
Tell us about yourself!
I am a 26 year old creative professional, I have been a freelancer for 6+ years now. I am the owner and creator of Inspiredology – a design inspiration blog, as well as Projekt19 – which is my freelance company. Recently, I have partnered up with Nick La of N.Design Studio to help run BestWebGallery.com. I took on the role of Content Manager. As you can tell I am always looking to get involved in new creative projects.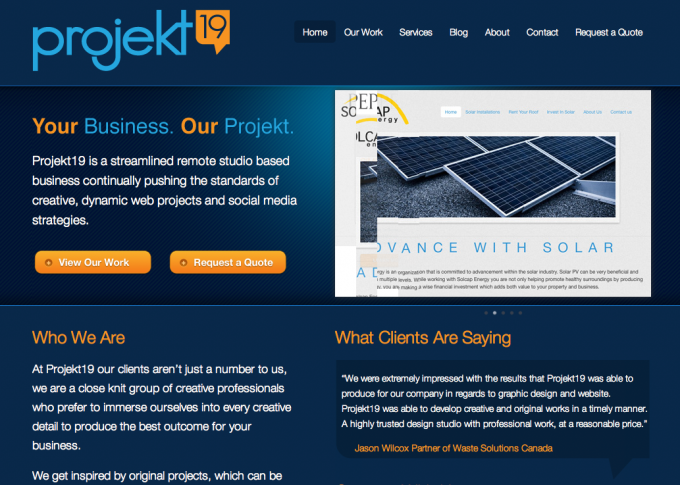 I have been following your blog inspiredology.com and I have to say the content is impressive! What was your motivation to first of all, start inspiredology.com and how do you manage to keep the content quality so high?
Almost four years ago I was collecting inspirational images like business cards, screenshots, logos, cd covers etc… I was filing them on my hard drive, I had gained groups of folders and thousands of files. The only problem was that I wasn't able to easily search, and organize them. I thought that if I started a blog – it would be a better way of getting organized. Before you knew it, I had bought the domain, designed the site and posted a bunch of articles. I had no idea that someone else would have found it as a good resource, after the first week I had received over 50,000 visitors. After that things just kept snowballing, the audience helped drive the content. Now Inspiredology is a three person team.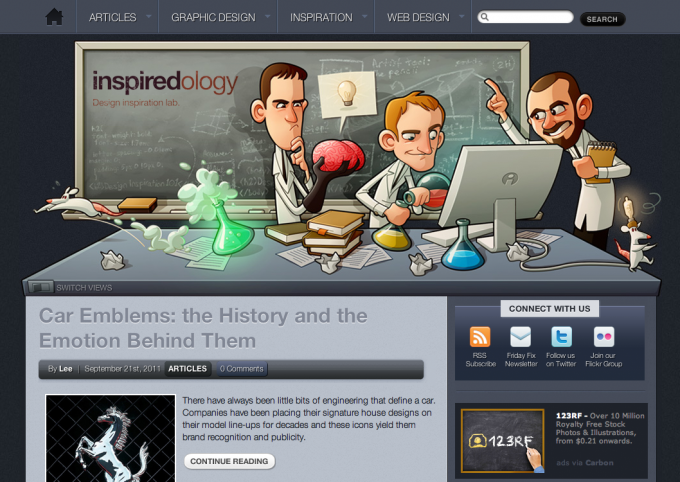 What is your typical day like?
Wake up early visit the gym, drag myself to my corporate 8 – 4 office job. I come home, that is when the fun starts – either I work on some Inspiredology posts, client work, collaboration projects or just waste my night playing around the internet.
What is your favorite thing to do in any given workday?
Work on my own creative projects, being able to create something without working for money, or having someone tell you what you should do.
Where does your motivation and Inspiration come from?
Being online, seeing the endless amounts of inspiration, and being able to interact with other creative professionals. We all challenge ourselves just by posting our work, we are basically saying – see this, can you do better?
What are some of the tools, programs, or amenities you use everyday that you can't live without?
I have been using Project Bubble for my project management tool. Managing clients, contacts, estimates, invoices, project – it's an all in one tool that I would recommend to any small business owner. Twitter is my twitter app of choice, my iPhone and Mac of course.
What other projects are you working on currently? What can we expect to see from you in the future?
Well we just launched V3 named "The Lab" for Inspiredology, at I am secretly working on V4 Re-Align, not a huge change but just adding small simple improvements. We are extremely pleased with the design, it's not perfect but we believe we put together a great base, that we can work on making better.
Also, Projekt19 is working on a few big collaborations with some big named designers. We created Projekt19 not just for client based work, but also for the ability to work with other creative individuals.
BestWebGallery is a cool new project that I am super excited to be involved with. I have always been a huge fan of BWG, and Nick's work so its a fantastic project to be involved in.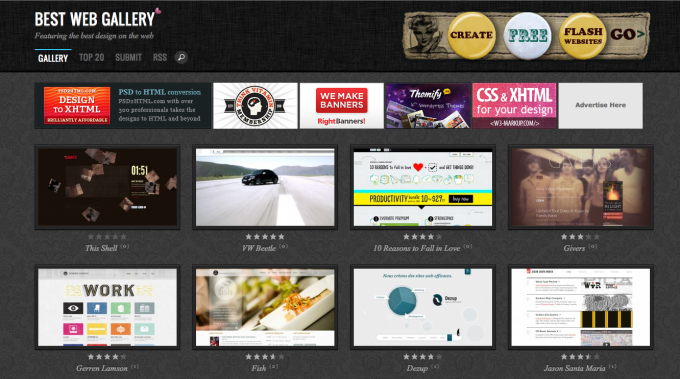 What advice would you give to someone starting out in the design industry?
Just jump in, be yourself and interact with others. Post your work, keep learning and you will get noticed.
Name 5 people on twitter that have impacted your career as a designer and are Must Follows:
Not sure about whether they have impacted me, but they are great designer, and must follows.
And of course @andysowards
Mac or PC?
Mac of course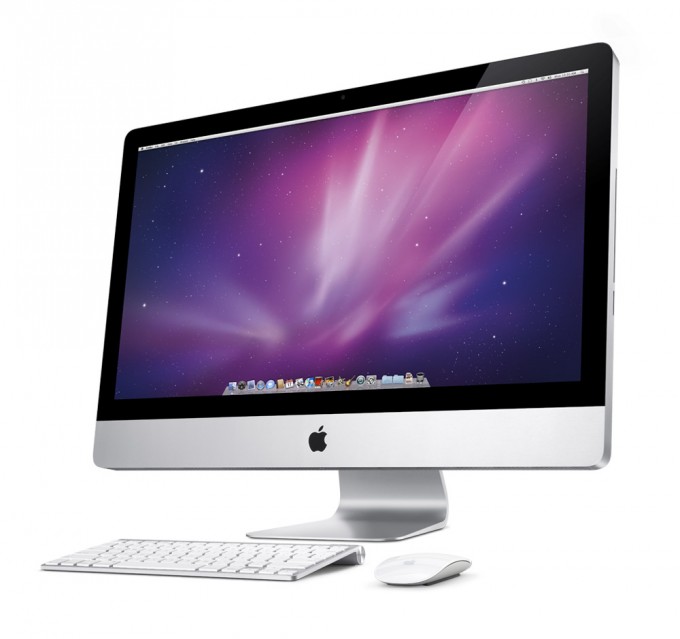 Finally – If you guys have any positive feedback or questions, Please feel free to leave it below!

and always, if you enjoyed the article, let us know! And Share it! It helps us out! Thanks!