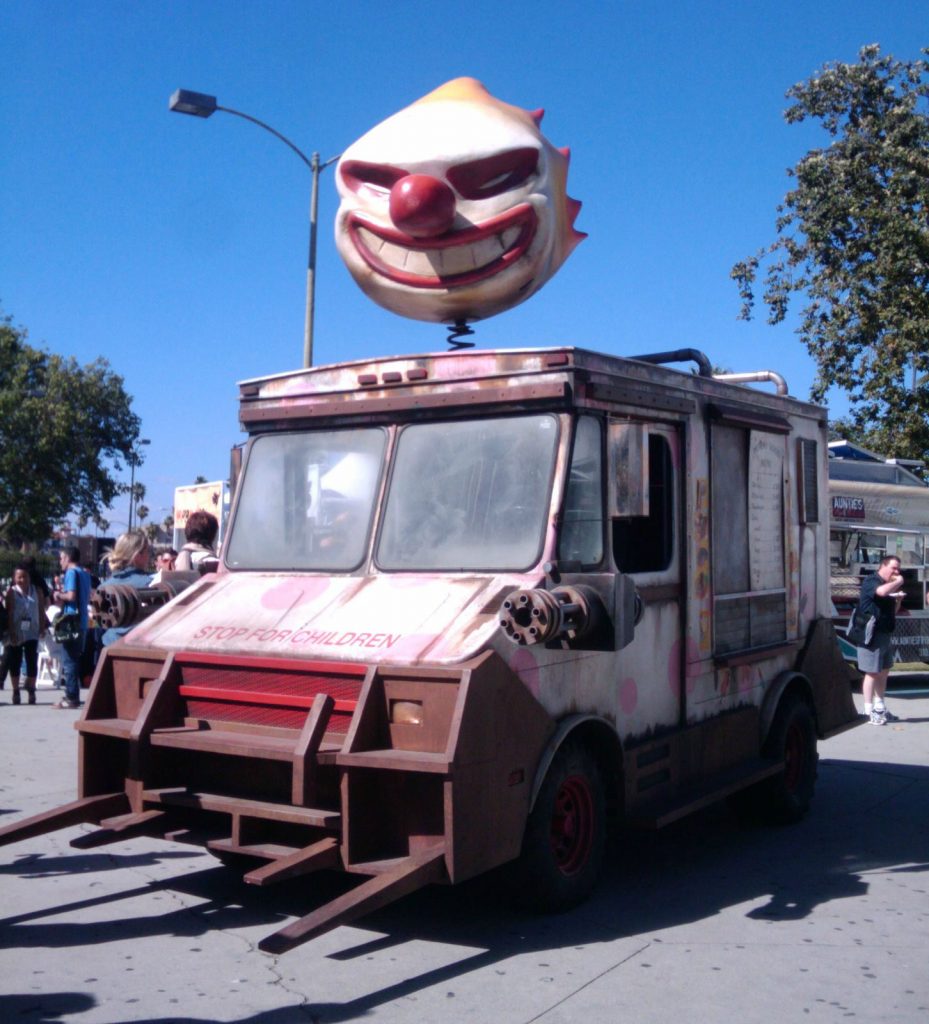 Ah Video Games. We love them. I know I do. Oh god how much I love them. There have always been awesome racing/car video games that we all know and love – but we don't ever really think about the cars in real life. Well, Some people do think about the cars in real life, and they actually set out and create them! For our viewing pleasure! Today I have compiled a list of some of the most BADASS Video game vehicles in real life! This will hopefully inspire you to create something unique yourself, whether it be something small from a movie of video game, or huge, like a car! Industrial Design Geeks that make real life tangible stuff should get some creative euphoria from browsing this list. Most geeks will get that good ole video game nostalgia :). Whoever you are and whatever you are doing, one thing I hope it does for all of you – is inspire you!
Enjoy!
Sweet Tooth's Ice Cream Truck From Twisted Metal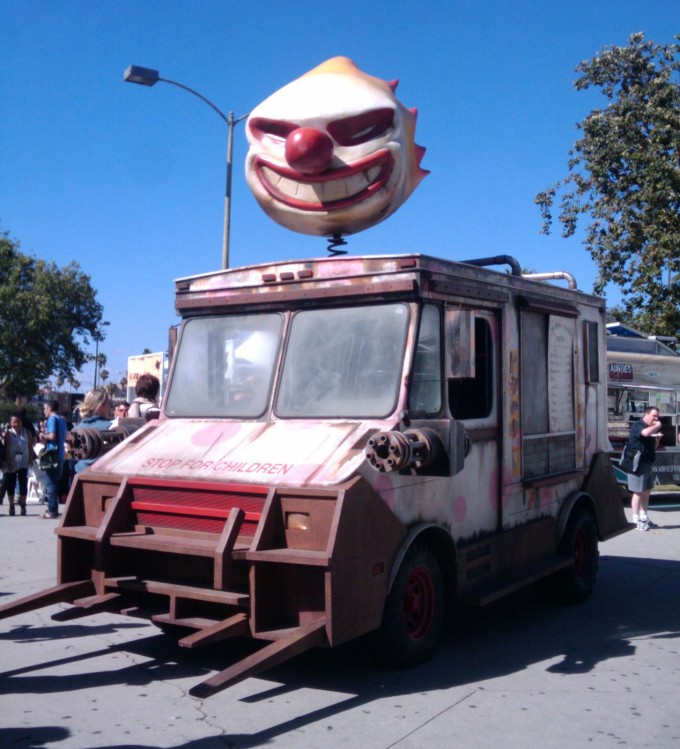 Probably one of my favorite games growing up – Twisted Metal. So much fun. If you have never played it, please fix that right nao! It was probably the first car carnage game where you basically just shot everything until it stopped moving. I remember so many death matches that lasted for a longggg time. Man those wins were so satisfying. (I also enjoyed Vigilante 8 :D)
Warthog from Halo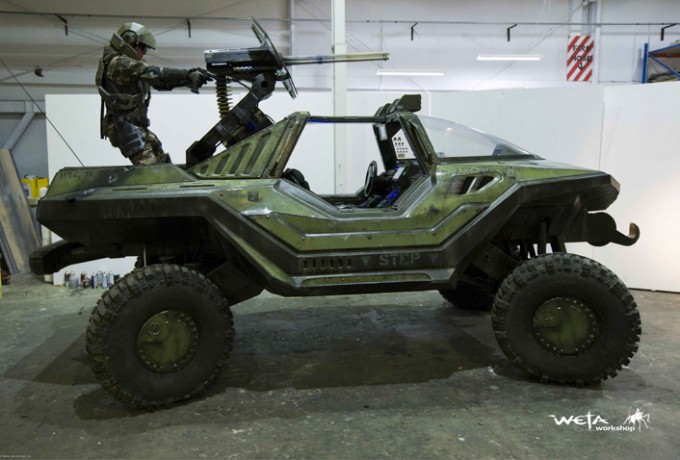 Loved playing Halo. Epic game. Spent many an hour in multiplayer mode when it came out – but never did I expect the beloved warthog to become a real life thing! That is truly epic! I want one. And a Halo Armor Suit. For no specific reason.
1938 Phantom Corsair from L.A. Noire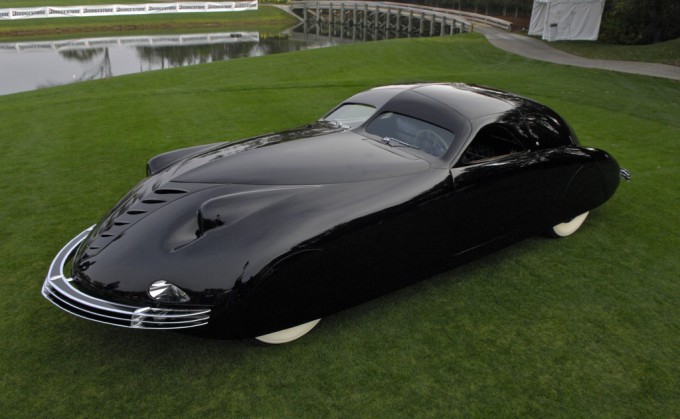 While this car was around before the L.A. Noire game actually came out (long before), it is worth mentioning because not many people knew about it until they saw it in the game. Why did no one know about it? Well because it was never actually produced! Rust Heinz planned to put the Phantom Corsair, which cost approximately $24,000 to produce in 1938 (equivalent to about $370,000 in 2010 – WOW), into limited production at an estimated selling price of $12,500. However, Heinz's death in a car accident in July 1939 ended those plans, leaving the prototype Corsair as the only one ever built. That thing has got to be worth a shit-ton of money right now. Anyway, here is some more from the wiki on it if you are curious (which I know you are).
The Phantom Corsair is a prototype automobile built in 1938. It is a six-passenger coupé that was designed by Rust Heinz of the H. J. Heinz family and Maurice Schwartz of the Bohman & Schwartz coachbuilding company in Pasadena, California. Although sometimes dismissed as a failure because it never entered production, the Corsair is regarded as ahead of its time due to its futuristic features and styling cues such as faired-in fenders and a low profile.
Epona from The Legend of Zelda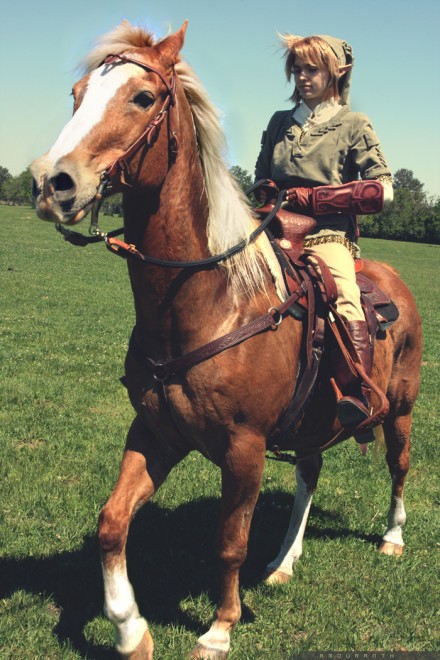 So yeah, not a car. A Horse! Still counts as a vehicle in a game :D. Everyone loves Zelda – especially with Epona! Without that trusty steed you would spend all your time walking, slowly. This is a horse from some Link Cosplay that actually looks pretty realistic and accurate! Kudos! Thanks Epona for all those carrots you ate!
Go-Kart from Super Mario Kart

Mario's Standard Sized Kart – Life Sized!

Luigi's Even More Impressive Bumble V Kart – Life Sized!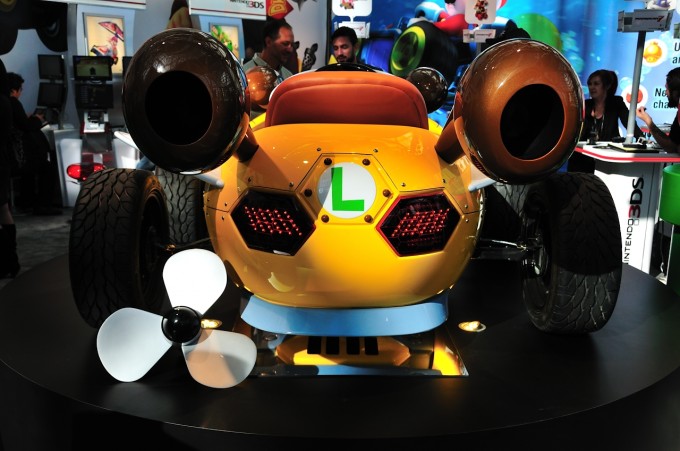 Apparently these came out for purchase in Japan! Street-legal X-carts, which cost around ¥379,800 (about $4,900 based on current exchange rates), and are capable of speeds up to 35 miles per hour, or even 50 mph when tuned properly.
Those are just amazing. As a kid – I spent many hours playing Mario Kart on the SNES with my dad, or by myself (I was an only child). Then years later when it came out for the n64 – and I got to relive the magic again! THEN I had kids and it came out for the wii – so I got to enjoy the game again with my kids and build new memories. Such a fantastic game – that has given so many of us amazing memories (that keep on going with the new games!). I really love these real life karts – they did a great job. I especially love Luigi's, it just looks so awesome.
Hot Wheels Cars from the Games in Real Life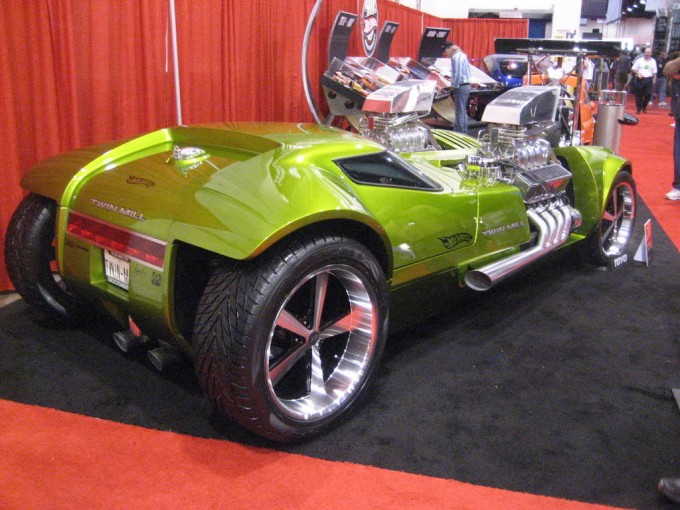 The Twin Mill. Almost every kid that was into hot wheels remembers that thing. In REAL LIFE! OMGWTF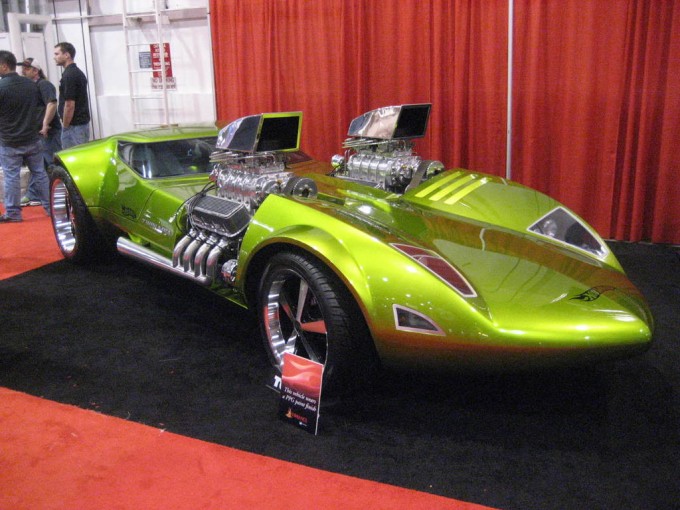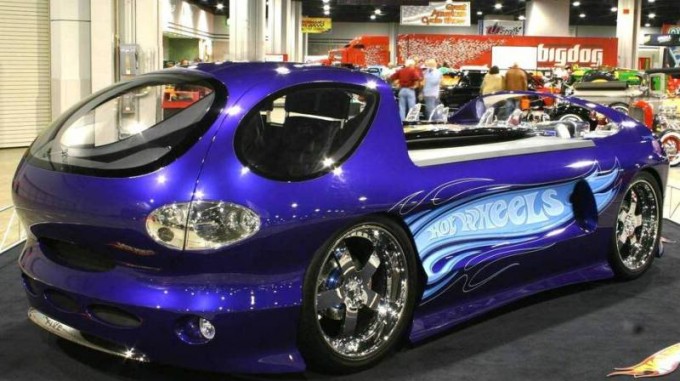 The Diora II – Sick Custom Car Design!!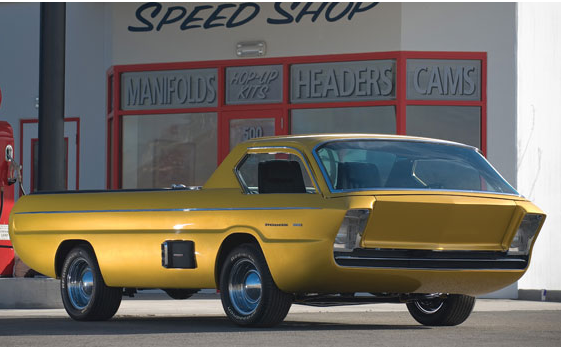 Now there is a classic Hot Wheels Car. The Dodge Deora. Not long after it debuted, the Deora became one of the first 16 "Hot Wheels" model cars offered to youngsters all over the country. Harry Bradley, who had left GM to join Mattel, noted Mattel's research in that era showed that every kid in America owned at least 1.3 miniature "Hot Wheels" cars. "I don't think many people knew the Deora was a real vehicle," he mused.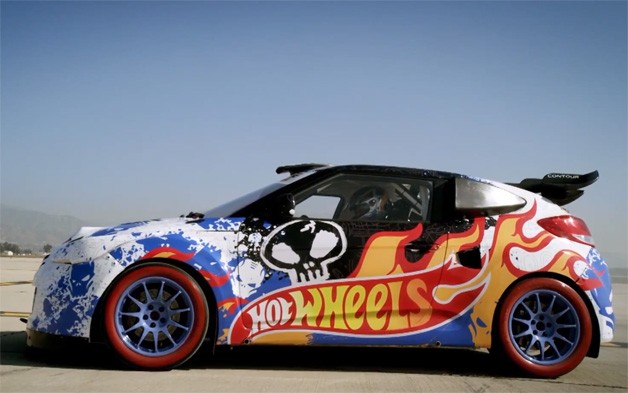 And of course we can't forget that this was a thing… so awesome.
There have been a lot of "real life hot wheels cars" lately – while it is hard to say which ones appeared in all of the games (there have been a lot of games) we can easily say that at least some of these have appeared in similar fashion throughout all the games, but its just fun to see hot wheels in real life, so I added some for you to drool over :D. Something about the nostalgia of hot wheels cars when you played with them as a kid, and their imaginative/creative designs, makes you all warm and fuzzy inside!
Raggio from Ridge Racer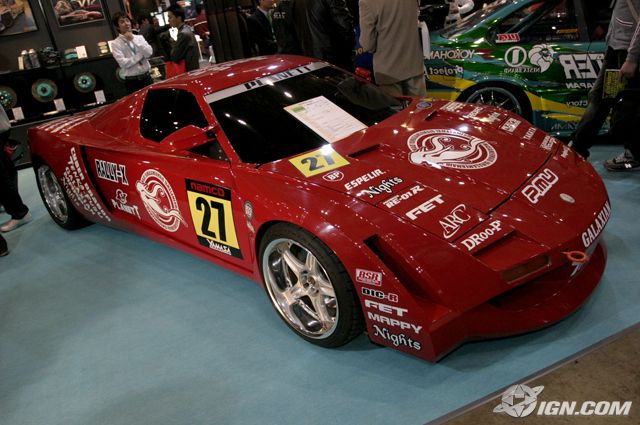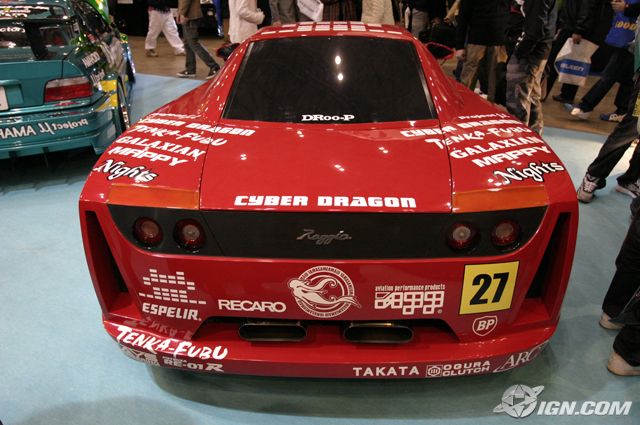 Oh man, I used to LOVE Ridge Racer. I remember when it first came out – it was probably one of the most realistic racing games I had played. The replica of the Raggio is awesome! It was created from a highly customized Honda NSX. Really brings back the memories!
Light Cycle from TRON in Real Life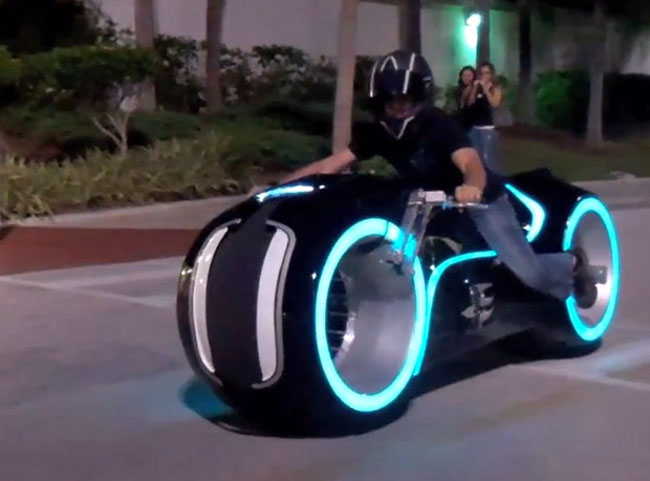 That is just amazing. Tron is a CLASSIC. It all started back in 1982 (for the game at least) when we played it and it sealed its place in video game history. Even though these bikes are really inspired by the movies, it doesn't change the fact that it is AWESOME – and the original TRON creator Steven Lisberger has got to be pretty amazed at these things as well.
Cars from Need For Speed: Hot Persuit in Real Life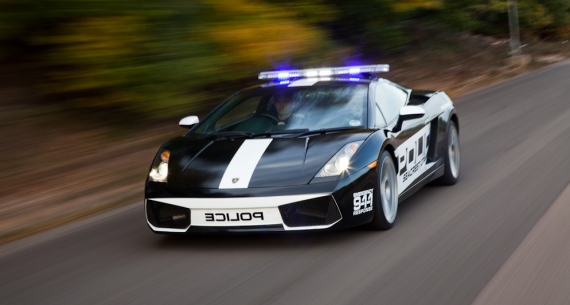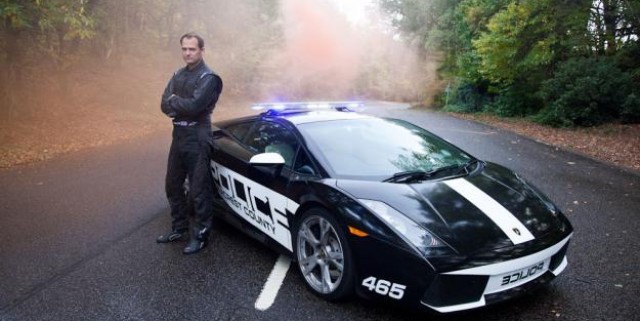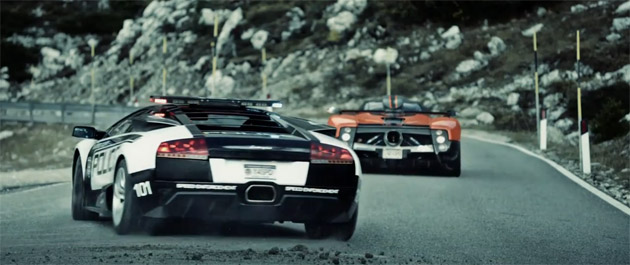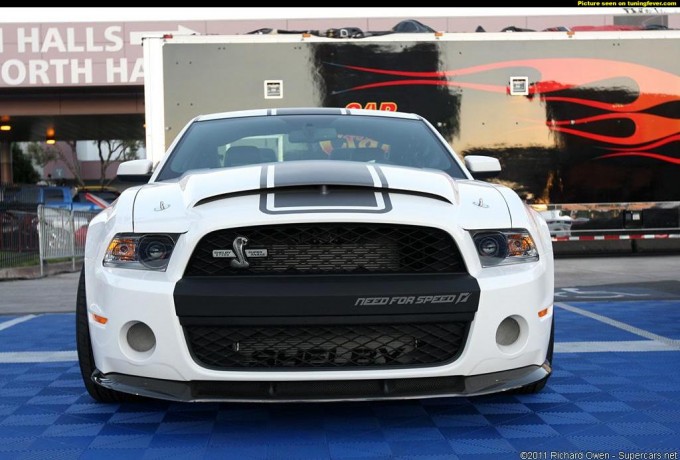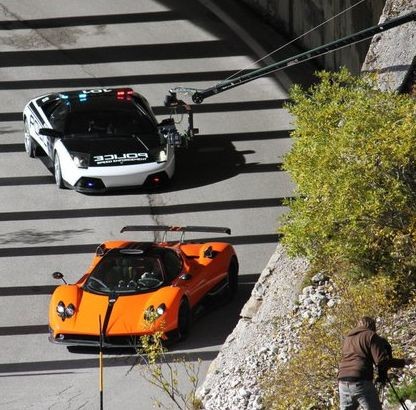 Awesome police car!!!! Need for Speed was another classic game franchise – probably the first 'realistic' racing game I ever played – I remember loading it up for the first time on my OLD OLD OLD Very First computer. I had to install the game via CD and play it via MS DOS. Those were the days. lol
Real Cars from Gran Turismo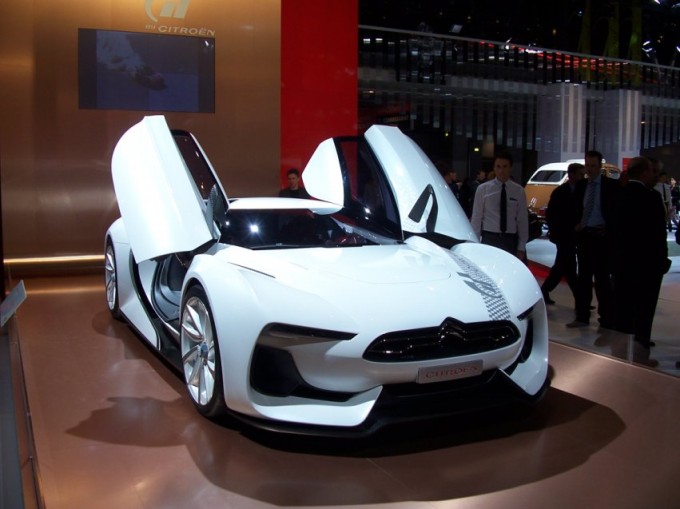 This is the GT by Citroën – This concept car was created, designed, and produced for the racing game Gran Turismo 5.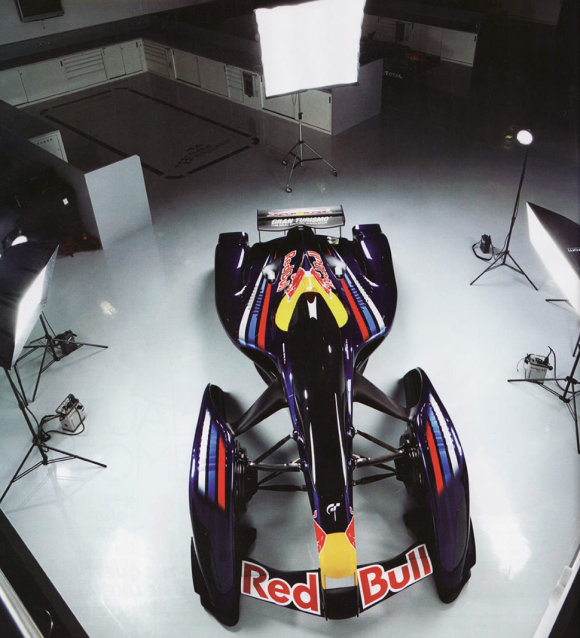 GT5's Red Bull X1 prototype in real life
Gran Turismo is probably one of the greatest Racing Games in gaming History (I am sure this is arguable) but when GT first hit the scene for Playstation, it was groundbreaking. Most realistic game ever at the time. I remember I was amazed at how many cars were in it!!!
Real Life Third Person Driving Inspired by Grand Theft Auto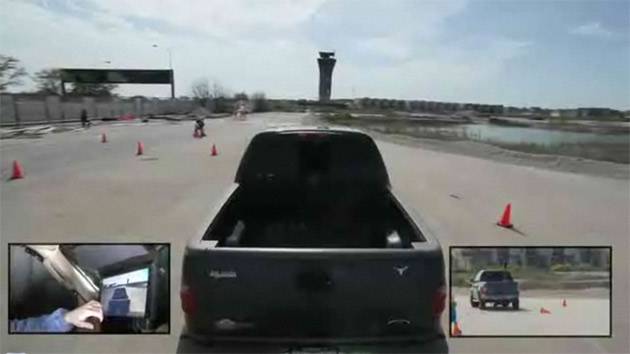 LOL this is completely badass. Definitely check out the video (careful, contains NSFW language). Apparently Rooster Teeth doesn't just make hilarious videos using Halo multiplayer but they actually did some awesome stuff like this! Turns out it's just as hard to drive a real vehicle in the third person as it is in Grand Theft Auto. Looks SO fun though – I would LOVE to give that a try (with someone else's car of course LOL)
What was your favorite car? Are there any video game cars that YOU would like to see in real life? Let us know in the comments below! Thanks for reading!
You like this? Don't forget to follow us on twitter @andysowards and like us on facebook @andysowardsfan! We are also on that Google Plus & Pinterest thing.