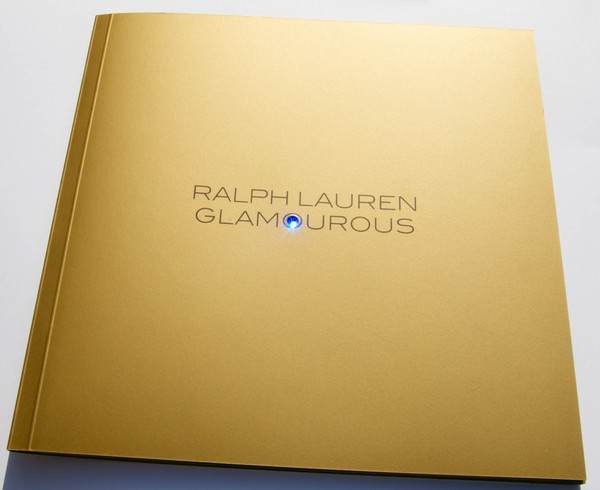 Designing a brochure for your business is a challenging step that requires planning and resources. Since this promotional tool can create the impression that you want for your product or service, you must be able to come up with an unforgettable design.
But what if you're stuck and can't think about how you want your brochure set to look like? Should you just stop and go for another type of advertising material? If this has already crossed your mind, then maybe you'd like to think for a moment on what brochures can do for your business.
One of the great benefits that brochures offer is the great amount of space showcased in different panels. It's like having a blank paper with a little more than you need, which is good since you can place everything you have to offer for your customers.
So better yet, work hard on how your brochure design would look like rather than scrapping out the idea. If you're still undecided, then let's have a look on some brochures by famous brands and companies. These might stir your creativity and get you right on track!
Glamorous by Ralph Lauren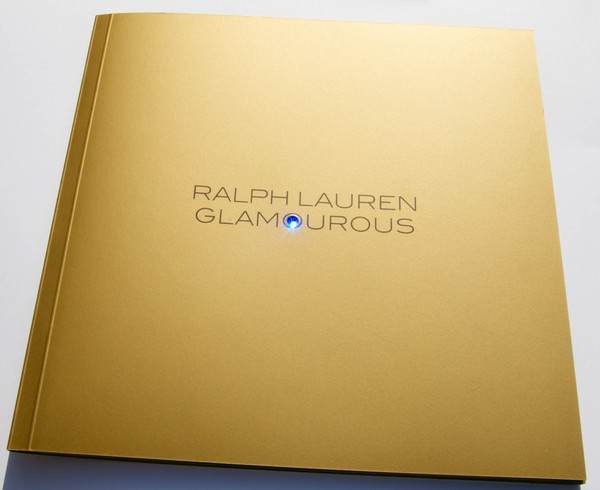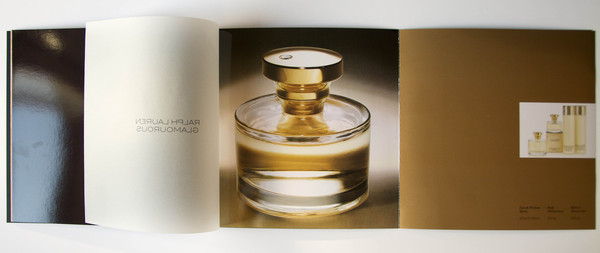 Glamorous by Ralph Lauren is one of the famous perfumes that this elite brand is offering. This is a part of the women's collection which can be purchased from perfume stores. In this brochure, it simply shows how exquisite and elegant the product and the brand are.
Giorgio Armani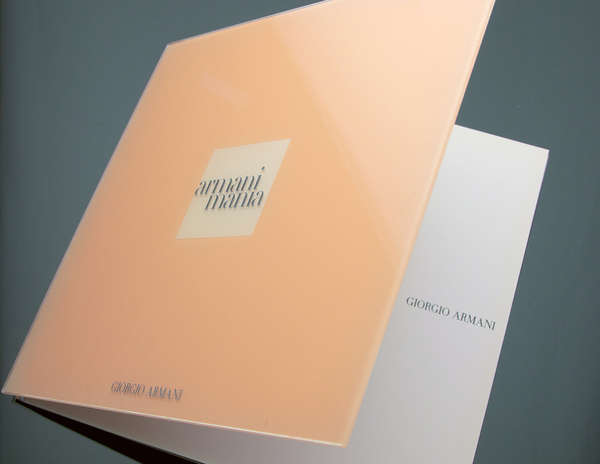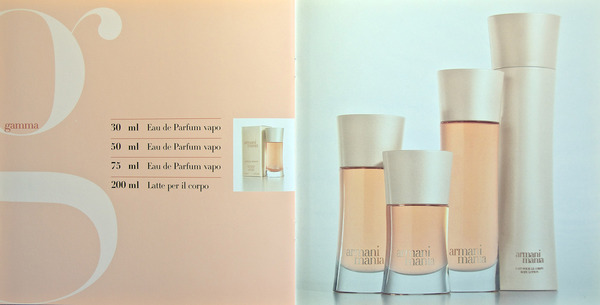 In this brochure, you could see another fine brand that has made its mark not only in fashion but even in the scent industry. Giorgio Armani used to be a name known for trendsetting clothes and accessories. But as you can see, this brochure simply shows how fine and classy the brand is even with their line of perfumes.
Polo Sport by Ralph Lauren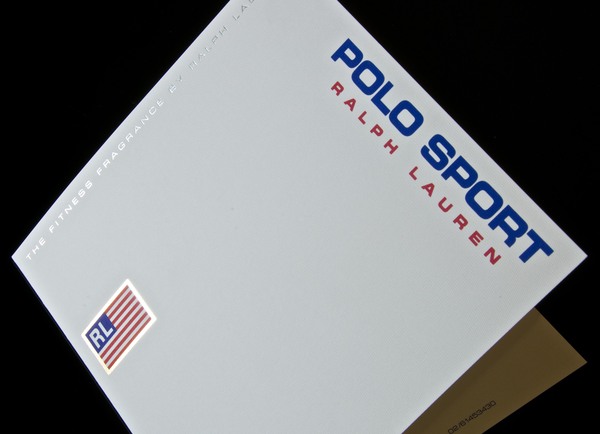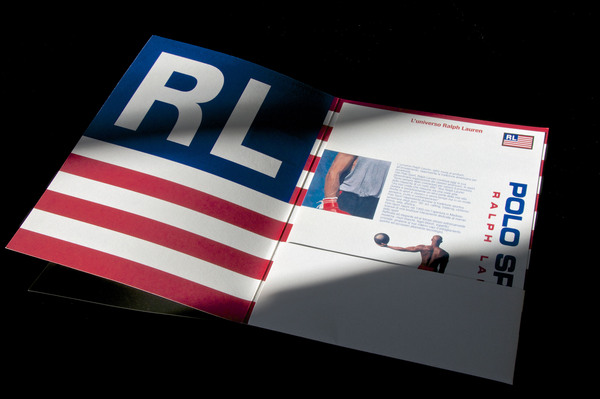 Who could ever forget the Polo Ralph Lauren image that is used on high-class and comfortable clothes offered by the company? Now with its Polo Sport line, the icon being used resembles a flag with the letters RL placed on the upper left. With the brochure design used here, it adds up to the sporty feeling that the brand is showing.
L'Oréal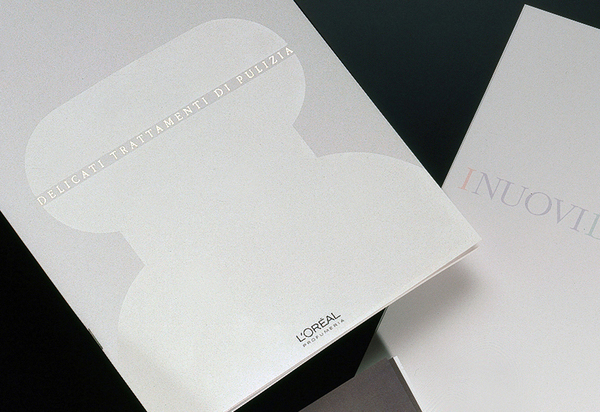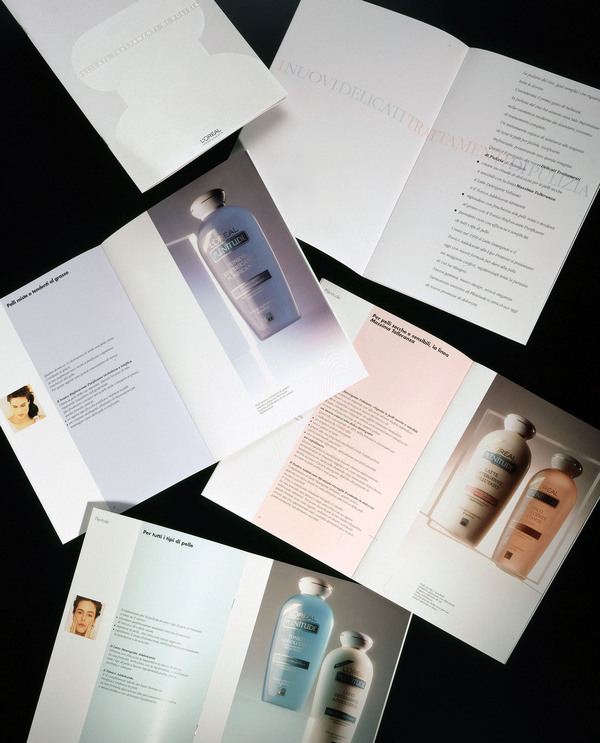 When it comes to cosmetics and beauty, one brand that is always remembered is L'Oréal. With a long list of products being internationally sold, the company has established its image as a trusted name. Even so, it continues to showcase what it still has to offer like the products in this brochure.
Audi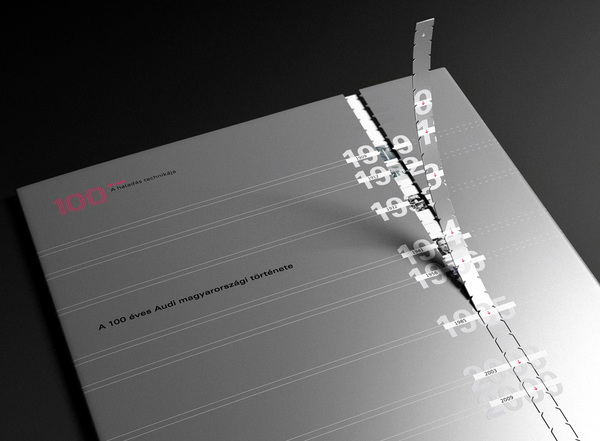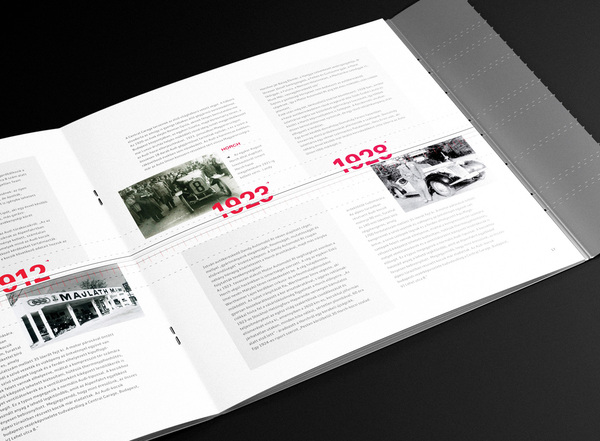 The automobile industry is made up of high-class cars and those trusted for family care. With this brochure, it gives you a quick tour on how the brand Audi started and why it's part of the sought after vehicles nowadays. With the unique timeline design, who wouldn't want to have this brochure?
Toyota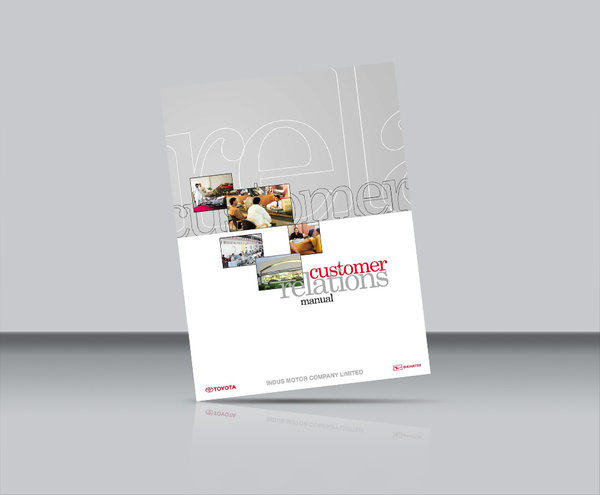 Toyota does not only want to show how its cars are worth the investment, but it also expresses value for its customers like what this brochure is all about. Just like the feeling that this brochure is trying to show, you can already get a glimpse on how it is to be a Toyota customer. Quite interesting, right?
Unicef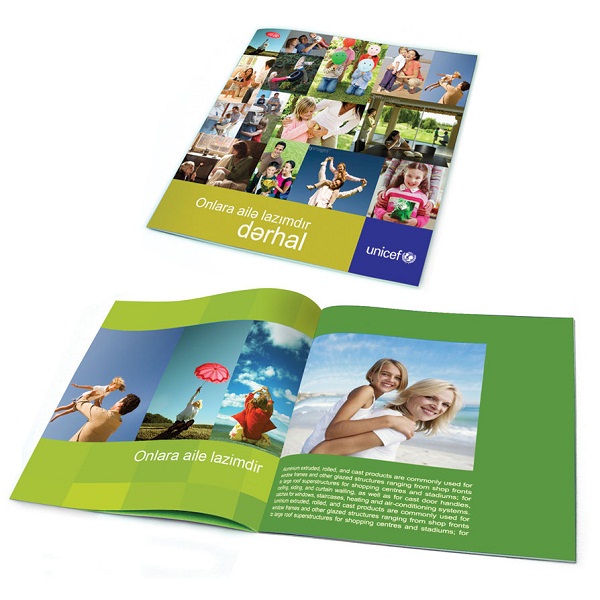 Unicef is an organization made to provide assistance to children and mothers in various countries. With this in mind, its brochure tries to show how fun life can be, adding up images that show positivity and happiness. Also, the colors perfectly blend with the material's design and theme which can help people clearly envision what Unicef is sharing here.
McDonald's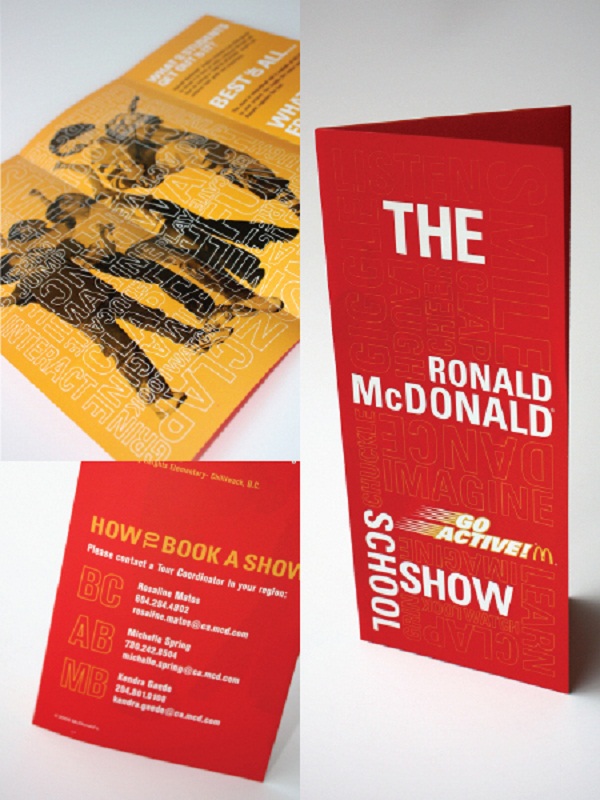 If you are asked what famous fast food you'd like to visit today, which among the top choices would you go for? Well even when McDonald's had its rough times, it's still on the top list of favorite food chains making it more popular and successful. In their brochure sample, it sticks to the colors and images that the restaurant carries to strengthen the brand. It's a good move if you want to create that concrete idea for your business.
DHL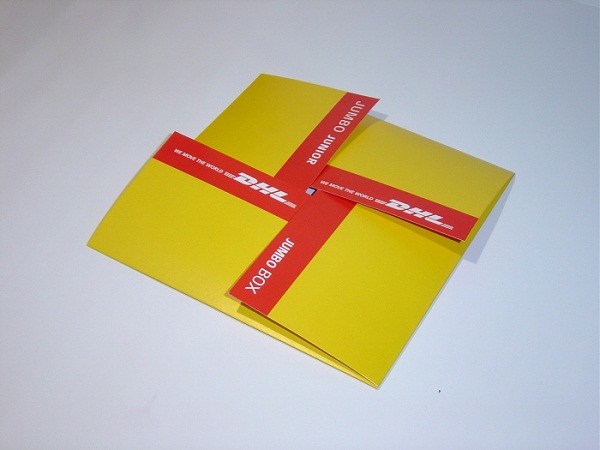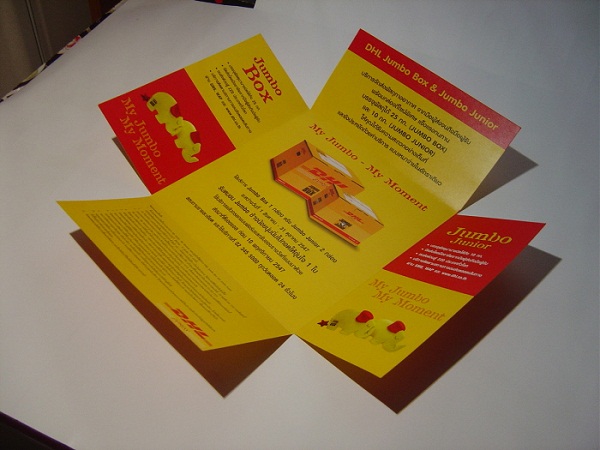 Fast delivery right at your doorstep is what makes DHL famous for businesses and even households. But it doesn't stop there in delivering what it does best. With this brochure design, it has taken another step of creativity making the material look like a delivery box. Now that's one interesting style to present a business!
Buick Enclave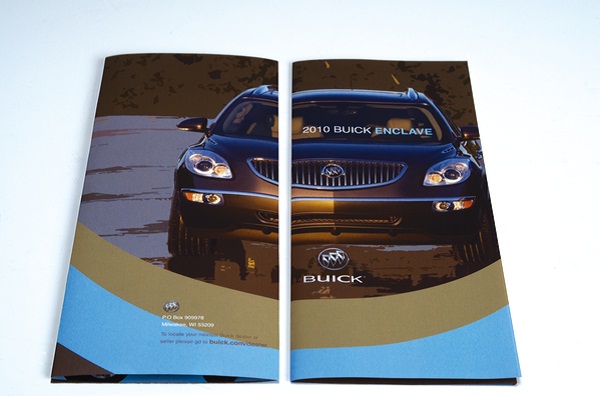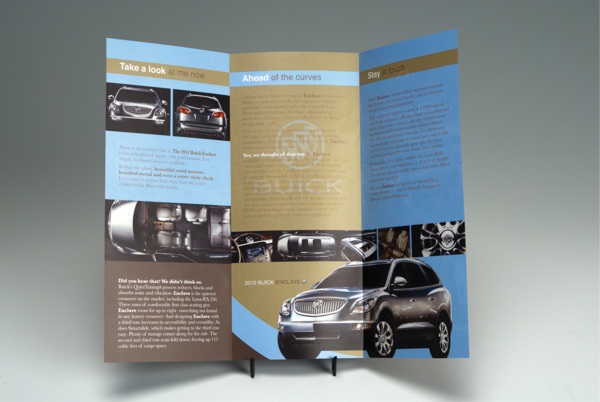 Buick Enclave is a crossover SUV made by the Buick division under General Motors. It is related to the Chevrolet Traverse, Saturn Outlook, and GMC Acadia making it one tough but cozy ride. Since this image is what the vehicle should carry, its brochure showcases elegance and style in sharing what the SUV is all about. Even when you do not have one, you can almost feel how it is when driving this giant through the brochure's overall look.
With these quick tour on the brochures of top business names, you could already have an idea how you must design your brochures. Don't hesitate to create a lot of drafts; from there you might just end up with the best layout that will just grab the interest of your customers. Now, who wouldn't want that?