YouTube, by virtue of their pioneering start and consistent quality, still rule the roost among all the video sharing sites out there. Now they seek to raise the bar even further with an all-new 'Moodwall' video viewing feature. So what's this new facet that's got everyone agog all about? Will it dramatically enhance users' multimedia experience? When will it be fully operational? How freely will it be available to all? Read on for a brick by brick preview.
What Moodwall is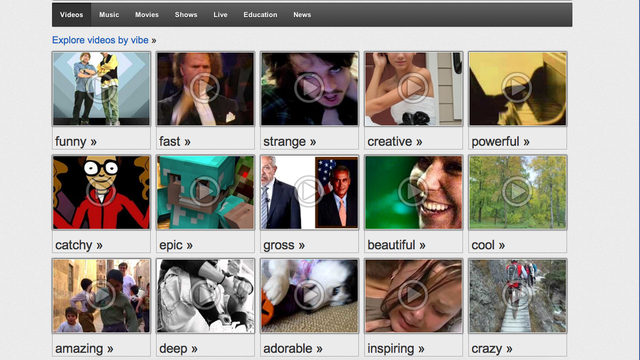 Moodwall is essentially a video search instrument that presents users with various video options classified by different vibes or "moods". These moods represent different emotions or frames of minds that users generally adopt in their day-to-day lives. Numerous moods such as "funny", "beautiful", "amazing", "inspiring", "catchy", "deep", "powerful", "creative", and even "gross" and "crazy" are covered. The videos sorted by these moods are all arranged neatly in a tiled format to facilitate simple selection – hence the name "Moodwall".
More about Moodwall's look and functionality
By selecting a mood tile, that's large and prominently displayed, users can get samplers and eventually view a string of videos related to that particular theme. They can enjoy their preferred videos as long as they like and even brand them as favorites for future viewing. The best thing is that the wall is constantly updated to feature new and fresh videos so users need never exhaust their source of visual entertainment.
The idea behind Moodwall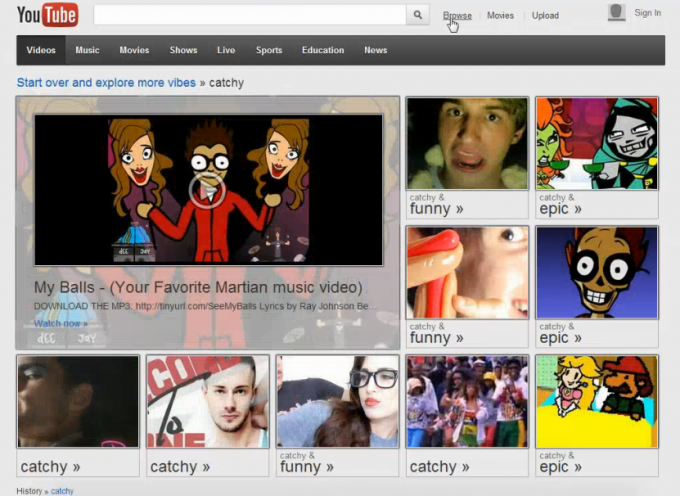 No doubt, Moodwall adds a new dimension to video viewing for web users. But at its heart, giving the viewers what they want is the simple philosophy behind the search tool. And the YouTube think tank is targeting both registered subscribers and casual visitors alike:
Benefits for registered users: With Moodwall, subscribers can carefully select and watch their favorite videos according to their chosen moods thereby affording a more wholesome video watching experience.
Benefits for casual visitors: Casual visitors can satiate their appetite for surfing and watching a stream of related videos as the abundant mood-laced video choices are offered straightaway.
Release Date And Availability

YouTube, it appears, have only launched the beta (test) version of Moodwall; the date when it will be fully functional is yet to be intimated. Also the provisional testing has been carried out with certain selected subscribers only. Moodwall is widely expected to be accessible to all categories of users upon its official release.
Initial Reviews
Early reports from users who've sampled Moodwall give a mixed response. Some users have been impressed by the bright, fresh look that Moodwall offers as also the freedom to view videos of their emotional liking.
Other users, however, have been confused over the esoteric description of certain moods such as "catchy" and have also expressed reservations over Moodwall being foisted on their YouTube start page. It may be mentioned that clearing one's internet cache, history, and cookies apparently disables the automatic launching of Moodwall on the YouTube home page. Nevertheless, the minor bugbears are expected to be sorted out when Moodwall finally releases.
All in all, if users find their video viewing experience hitting a wall, they need not recoil; they'll soon be able to permeate Moodwall! Truly, the upcoming feature has the potential to become a very popular multimedia tool and another proverbial feather in YouTube's cap.