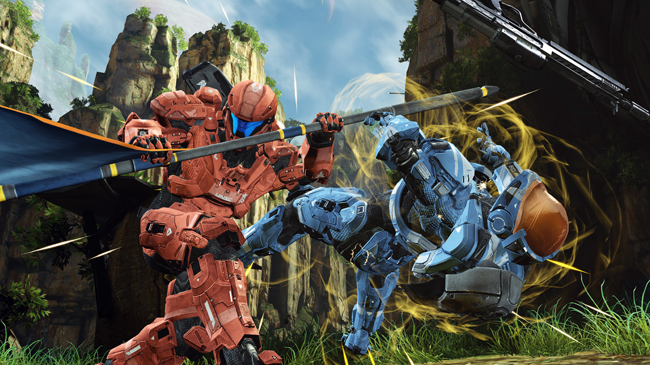 Gamers all over the world are fist-pumping with delight with the near-concurrent upgrade releases of the world's most popular existing franchise games.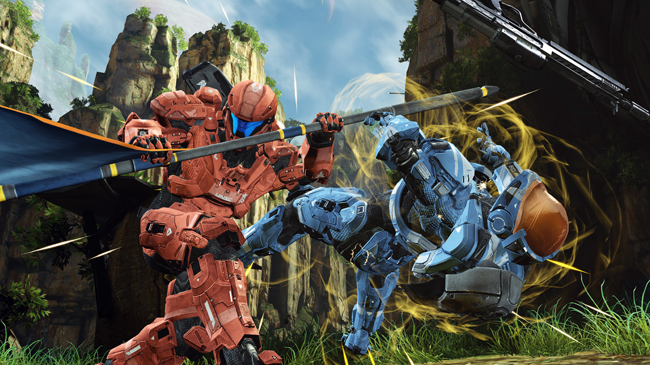 Released during November's election week,"Halo 4" is a first-person shooter video game developed for the Xbox 360 console. It's estimated to have sold over 3 million copies worldwide in its first 24-hours of availability. According to The HD Room's report, if buyers continue to scarf up "Halo 4" games as expected, it may sell approximately 4 million units in a week. That's more than 3.8 million units sold worldwide for "Halo 3," and the 3.7 million for "Halo: Reach."
Already, the new Halo is receiving great reviews. It scored high in the 80 number rank at Metacritic.com— critics are hailing its enhanced look and feel. One gaming website wrote: "'Halo 4' is a hell of a visual step up for the series. Part of that comes from the art design, featuring bright, neon-like colors that infuse the new world of Requiem with inorganic life. But the texture work and character models are a step above what Reach produced, and help to show that 360 still has a trick or two up its sleeve from a power perspective."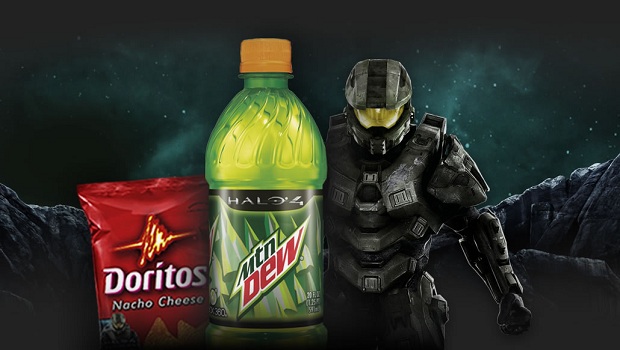 Halo 4 punishing people for enjoying Halo 4
But some longtime gamers are either tired of the mega-successful Halo series; or its new graphics aren't pulling the emotional strings enough. A writer at video game review site GameTomatoes found the new release of "Halo 4" lacking in realistic and traditional qualities. He wrote: "I find something utterly alienating about Halo. There's an artificial feeling to its world and characters, like everything is made of plastic, and I feel like I'm playing with action figures based on an obscure Saturday morning kids' TV show," he noted. "Being able to believe a game's world is a key component to my being interested in it, at least when it comes to narrative-led campaigns, and I just never get the sense that anything in Halo is actually real. It all looks and sounds so fake to me."
'Call of Duty: Black Ops II' | Launch Day!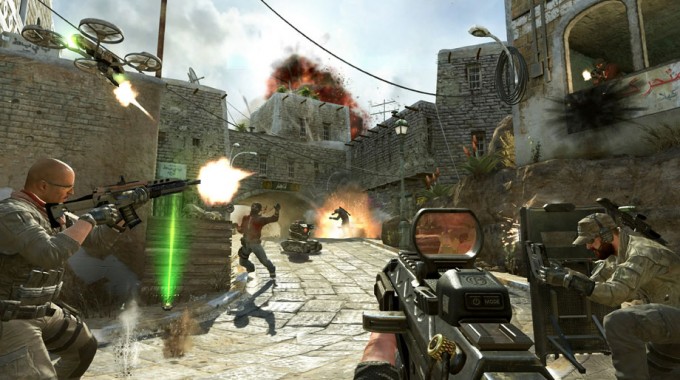 Meanwhile, the release of "Call of Duty: Black Ops II" looms on the horizon. A competing first person shooter game, Black Ops II is the number 9 installment in the full Call of Duty franchise and a sequel to its original 2010 Black Ops game. Owned by Activision, the world's largest video game publisher, the original Black Ops game sold over 25 million copies worldwide nine months (August 2011) after its launch, making it the best-selling game of all time in the US, UK and Europe.
Black Ops II will be available in mid-November on several gaming systems. That might give it a leg up against "Halo 4" for potential numbers of players. "Halo 4" is restricted to just the Xbox 360 platform. While launch reviews are still to come on Call of Duty's Black Ops II, many in video-gaming circles are expecting a slam dunk from Activision in time for the holiday season.
The company recently announced an exciting Black Ops II launch day initiative where players could live stream gameplay "Call of Duty: Black Ops II" on YouTube directly from Xbox 360 and PlayStation 3 consoles. Anyone can view these player live streams on YouTube via web browsers, mobile devices and tablets. The industry-leading Xbox 360 competes with Sony's Playstation 3 and Nintendo's Wii as part of generation 7 of video game consoles. As of September 30, 2012, 70 million Xbox 360 consoles have been sold worldwide— that's a lot of homes with multiple players.
The Gaming Revolution Overview
In many ways, video gaming is the modern visual entertainment pinnacle. The era of DVDs and Blue Ray players is for a different, older generation of Americans, the ones who missed the gaming revolution. The younger, tech gamers are interested in seeing how recent technological advancements contribute to the awesome graphics involved in creating both games. New awesomely authentic graphic prowess is arising from a combination of tech tools and increased cinematic technique.
The High Dynamic Range of the Video Game Industry
Gaming fans also point to advances in processes for creating light in video games, as a key element in creating the desired effects for realistic shooting games. Generally, video game programmers approach lighting effects by first transforming light effects into rendered 3-D environments. Then, programmers have to remove it via polygons in the final product. It's a time-consuming process that ultimately affects how game players interact with frame rates.
Among the types of new lighting processes growing prominence include HDR (high dynamic range) lighting, bounce lighting and self-shadowing to increase visual fidelity for gamers. These new lighting processes are affecting how gamers interact with the visual environment and the overall gaming experience itself.
"Once you start playing 'Halo 4,' which debuts on the Xbox 360, you'll see that the 3D art, particularly for characters like Master Chief and his artificial intelligence sidekick, Cortana, has been elevated to a new level," wrote VentureBeat recently. "Battle arenas are larger, and the physics is more refined as well, Berger says. But one of the main purposes of improving the graphics is to enhance the delivery of emotional performances of Master Chief and Cortana."
Early comments on gaming forums and other sites are showing interest in the graphics and visuals for the new Black Ops II release. Some point to the beautiful art direction, others point out its great looking environments. Apparently, there will be a slider option that players can tweak according to their machine for better performance or visual graphics. Those players with high-end PCs and monitors will probably get to experience both.
Here's a surprise trailer for the Black Ops II game, featuring some familiar pop culture faces; including Robert Downey Jr., having fun and acting goofy.
Whichever game pulls you in, you're sure to find an amazing graphic experience awaits you. What do you like better – "Halo 4" or "Call of Duty:Black Ops II"? Tell us in the comments.