Hey Guys! Hope you are ready for Thanksgiving! I can't believe it is this week! Time is going by wayyy to fast. So don't spend your time looking for mediocre images for your posts or projects! Today I want to share with you Depositphotos, there you can get some awesome high quality stock photos, save time and money (so you can enjoy your turkey on Thanksgiving, instead of hunting for Thanksgiving discount images or thanksgiving turkey illustrations, or whatever it is you crazy kids are using in your projects this week)!
If you are a creative, freelancer, designer or blogger – I am certain that you have used a stock image or two over the years. A good stock photo site is hard to find these days, and I am sure that you feel like you have tried them all – but if you haven't tried Depositphotos, you really need to.
What Is Depositphotos?

Depositphotos is one of the best resources for buying and selling royalty-free files (photographs, vector images, videos, etc.). Their vast library coupled with their wide variety of flexible purchase options makes them one of the most convenient and profitable tools for designers, artists and photographers.
All the files offered for sale on their site are protected by intellectual property rights and made available for use in accordance with their royalty-free license. Their libraries are updated daily through contributor uploads that are closely scrutinized for quality and originality. Between the protections and the controls, users are assured of finding the highest quality original artwork available anywhere.
Whether you're a designer looking to buy files for a project or a contributor selling your stock, they make working with Depositphotos as easy as possible. Their low, low pricing and flexible purchase plans make it easy to buy exactly what you need instead of just what you can afford, and their generous commission structures give their contributors some pretty good earning potential.
Why Depositphotos?
No matter what your profession, if you are in need of high quality royalty-free photos, then Depositphotos is a must – they have a huge selection of files (Millions!) that could be vital to your next project. There is something for everyone, and the site is used extensively by creatives from many countries around the world. It is really easy to find what you want as well, they utilize a really intuitive search process that makes use of tabs and categories. You also have your own account, so you can edit your profile, view your purchase history, etc.
If you aren't sure if Depositphotos is for you, Lets go through some of the features they offer and reasons why it might in fact be for you.
For the Bloggers

If you are a blogger then its never been a better time to checkout Depositphotos! They are holding a special promotion for bloggers where you can apply for sponsorship for a special free subscription – bloggers can always use good stock photos (and usually don't have any cash to spend on them!) so check it out bloggers!
For The Photographers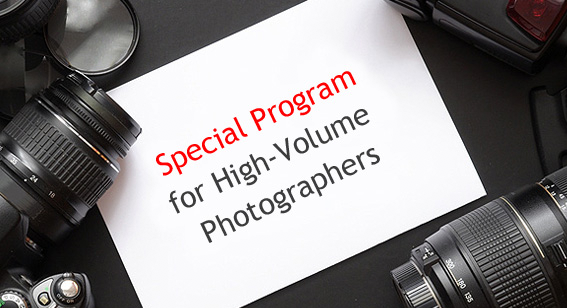 Obviously if you are a Photographer, you can sell your photos on the site and make some money! Perhaps you would want to check out their special program they are running at the moment for photographers with a lot of stuff to upload.
For The Freelance Designers & Other Creative Projects

Don't take my word for it, try it for yourself! You can sign up for a free account and see what is available – If you like what you see, pick up a subscription and you will be able to download any royalty-free stock photos or vector images you like! You can use images downloaded during your chosen subscription for any reason, such as personal projects, websites, blogs, newsletters, journals, advertisements, etc..
So the bottom line is, If you need stock photos, you need Depositphotos! Don't take my word for it, try it out! Go! Go now!
Have you tried DepositPhotos.com? What was your experience like? Let us know in the comments below! Thanks For Reading!
You like this? Don't forget to follow us on twitter @andysowards and like us on facebook @andysowardsfan! We are also on that Google Plus & Pinterest thing.