It's a well-known fact that about one-third of businesses are doomed to fail within their first two years of operation – the main reason for this being a lack funds. The following ideas in this article aim to point you in the right direction to ensure that your business does not become one of them. (1)
Lead generation is one of the keys to ensuring success and business sustainability. The ability for a business to attract new customers on a regular basis is crucial in maintaining a healthy cash flow, and consistent revenue generation. As the commercial service industry grows and becomes ever more competitive, being able to maintain your position in the market is no small or easy task. Having an understanding of lead generation techniques will ensure you have the best tools in place to put yourself where qualified prospects are looking for you, and where you can convert them into paying customers.
To help you out, here are some creative ways to generate leads for your service business:
1. Always ensure you have favorable reviews
Even if you have the best service crew in your area, if they aren't able to engage with customers and make them feel positive about the service they are receiving, your business will miss out on positive reviews and referrals. The ability to generate good reviews, and to put a process in place to ensure this happens, is essential. A recent survey found that 91% of consumers aged 18–34 admitted that they first read reviews before availing of a service or purchasing a product. (2)
Consider incentivizing your service technicians to do this—for example, having constant five-star reviews on their profile will allow them to earn a bonus or some kind of benefit.
Being a service business—like plumbing, landscaping or tree care for example—brings with it unique operational challenges. Make sure that you have reliable scheduling software, like the one from Jobber which will allow you to organize work requests, schedule your crew and quote for jobs quickly and easily. A well-managed schedule for your employees will mean they can arrive on time to appointments. The instances of no-shows are essentially eliminated as are double bookings which are no longer a concern. Your team are empowered to do a great job, for every job – including delivering a great customer service. (3)
Motivate your customers to leave reviews by asking them to fill out a simple form. A star-rating system is really quick and easy, with additional space for customers to say in their own words how they felt about their experience.
2. Choose your promotional methods wisely
There are plenty of ways to promote your business, from online to offline methods. But in order to be targeted with your time and budget, try to focus your effort where it is most effective. Before you start on promotional activities, you should have a clear and considered marketing plan that outlines who your target audience(s) is, where they can be found and how they like to be communicated with.
Since most people research first before availing of a service, it's a good idea to start with an informational website with at minimum a list of the services you offer, testimonials from past customers and your contact details. You can then register your company with lead generation websites which is an excellent way to advertise your service business. Research which ones are best for your industry niche and locality, and experiment with different ones to see which are most effective for you.
3. Emphasize local SEO
Speaking of promoting your service online, it's crucial that you conduct basic local search engine optimization (SEO) at the very least, especially since you're offering a specialized service within a target area. As a service business—say, a plumbing contractor or arborist—your prospects are usually the ones who reside in the same area as you. There's little chance someone from a different region availing of your service.
To start leveling up your local SEO, make sure you improve your site for mobile use as a priority. This is because 88% of people use their mobile devices when looking for local service businesses. If your website takes too long to load, for example, on their smart device, then very quickly customers will choose one of your competitors. (4)
4. Give free trials to new customers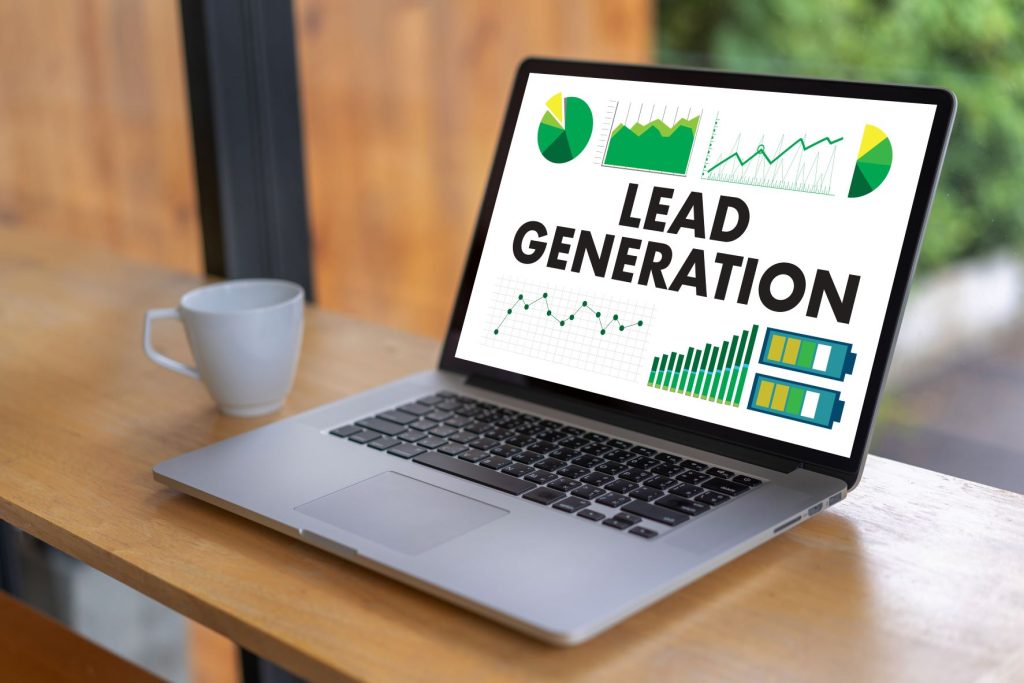 To get the word out about your services, consider whether it might be worth offering free trials. This method is great since it can encourage interested prospects to try your services and turn them into customers if it's what they are looking for.
Use the free trial as an opportunity to showcase your company values, what you stand for, and how you service your community. Consider this an opportunity to demonstrate how you are different from the competition. You can encourage repeat custom and word of mouth recommendations and testimonials as a result.
Final words
Lead generation is as a long-term 'always-on' process. Some tactics you employ will work better than others so keep ensuring you are always looking for new and innovative ways to market your services so that your business comes to front of mind when it is needed. Behind the scenes, back this up with efficient business management processes and systems, and data led decision making and you will be well on the way to a successful and sustainable business that is able to maintain revenue and a healthy cash flow.
References