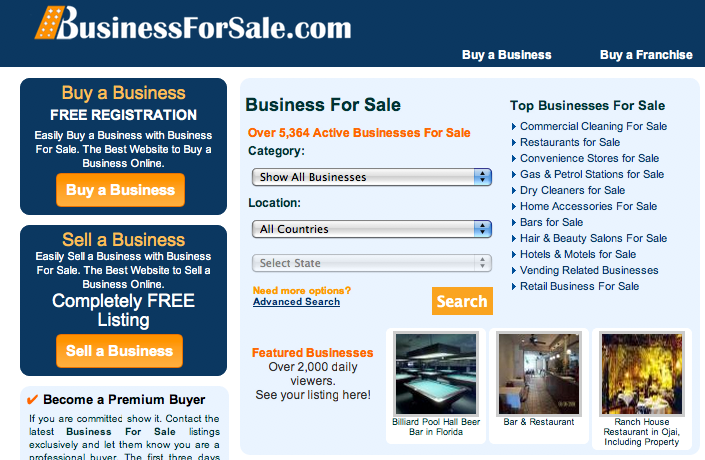 Websites are a sort of virtual real estate or a property that occupies a distinct position in a virtual world. Initially, the process of selling and purchasing goods was confined to real life showrooms, malls and auction centers however with the advent of latest digital technologies and the ease of online shopping, the target audience of large multinational companies, shifted from the real world to the virtual world. Thus, an online site became a lucrative platform of promoting one's products and services across the world, a process known as e-commerce.
The increasing demand of e-commerce websites has given birth to the concept of website flipping. It is defined as the art of creating, promoting and selling or buying a website. In order to lure customers to your web page, you need to have a high search engine ranking which is not possible to achieve within a matter of few months. Therefore most businessmen revert to online rookies who create sites based on their niche, attract traffic to it, make it popular and then sell it at high prices.
Nowadays, most entrepreneurs cut down the process of hiring content writers, web developers or SEO teams and straightaway purchase websites online. Hence, there are plenty of website auction portals (blogs, forums or sites) that unite different classes of sellers and buyers.
How To Sell A Blog Or Website
To get started you simply need to register on one of these sites and look for a potential website that revolves around your niche. Here, care should be taken that you must select a recognized and reputed source only. When looking for high quality sites (or selling your own), you are likely to find them on one of the following platforms:
1. Marketplace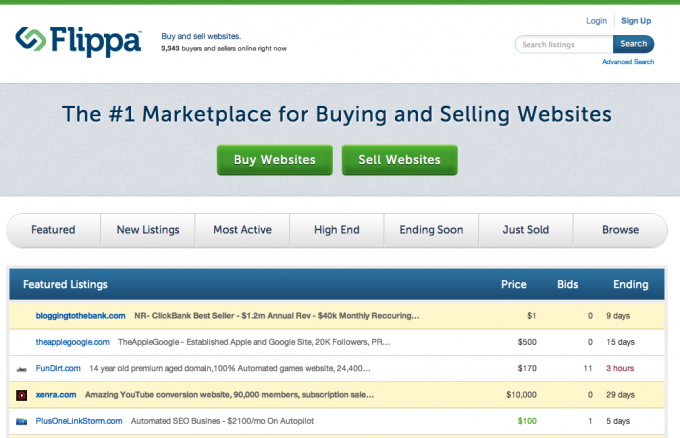 It is probably the most renowned, paid forum which is classified into 3 distinct sections—"Site for Established website", "Site for Premium websites" and "Site for Turnkey websites". The websites falling under the "premium" section generate a substantial amount of traffic as well as make decent sum of money each month. The "Established sites" section belongs to those websites which have newly registered their presence in the virtual world and are starting to earn revenue. On the other hand, the "turnkey section" belongs to ready made sites which are neither receiving any traffic nor earning any money. They've been recently incorporated on net but have great potential to generate plenty of bucks in future.
2. Digital Point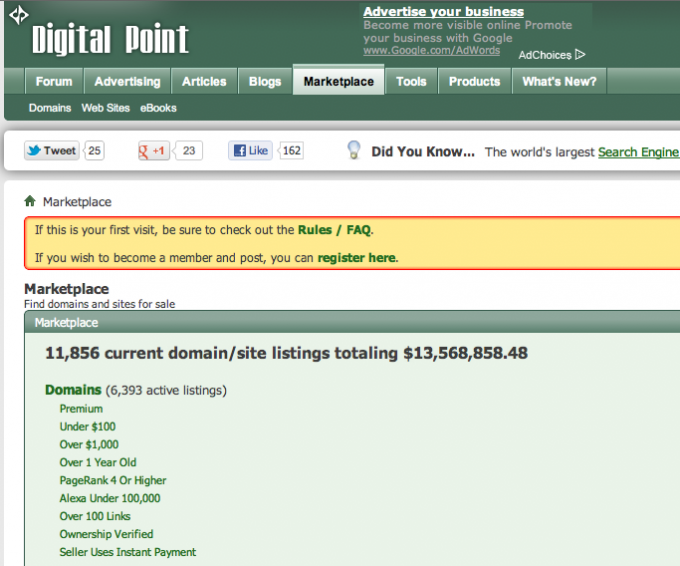 It is a free of cost forum where you can freely post and browse through classifieds. Nevertheless the only disadvantage associated with it is that however lucrative a listing may be, it will soon get buried under other threads due to lack of public response.
Both these sources deal in sites that make their monthly revenues in 3-4 figures.
3. Broker Firms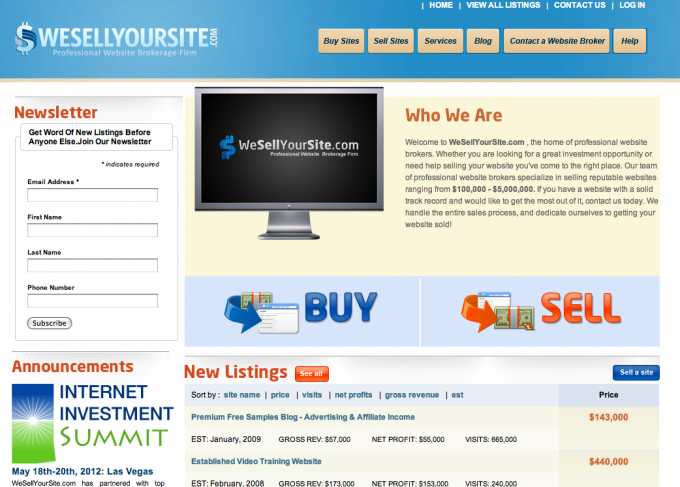 Quite similar to the real world, small scale online broker firms have started surfacing in the pool of internet. These firms deal in low value websites that generate income from $10,000 to a few hundred thousand dollars. Their earnings and ratings are rated "average" to "good" by the users. Common examples like We Sell Your Site, Flipping Enterprises and Quite Light Brokerage fall in this category.
4. Networks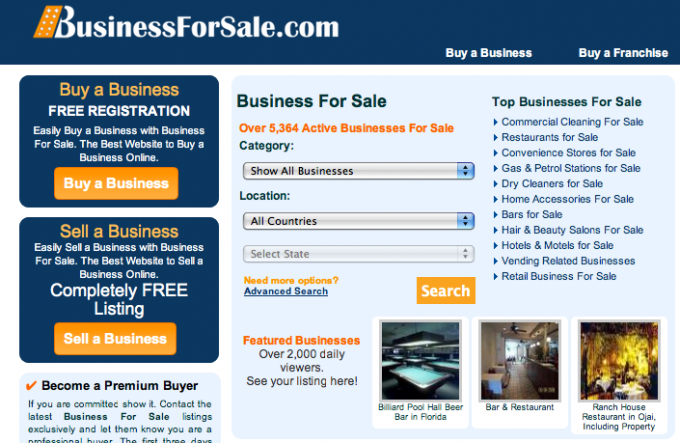 BusinessForSale.com, Sunbelt Network and Daltons Business are a few examples of web networks that run on syndication agreements and comprise of numerous listings. In addition, they mail these listings to their potential customers on request. The turnover rates of sites auctioned here ranges from $10,000 to several million dollars.
Profit Estimation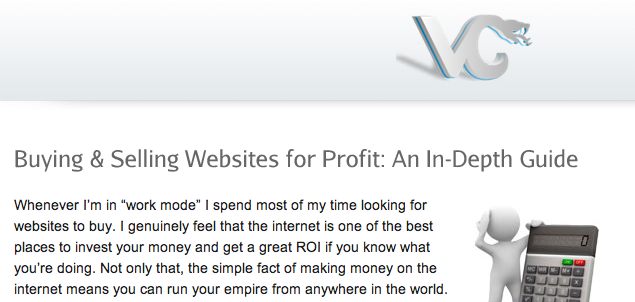 It is quite difficult to estimate profits generated by a website on per transaction basis, if you are working alone. The total costs of establishing a website include initial investments made in purchasing domain, creating content, designing site, working upon the SEO part, incorporating listings and increasing its rankings. Additionally, there are extra maintenance charges that are incurred on monthly basis.
Price your time and labor, sum up all these investments and deduct them from the final value received by you to estimate the profits. Generally, the profits made by small scale websites ranges from $50 to $500 only. Contrary to this, larger and more successful web pages make money in thousands and billion pounds.
In case you are working as a freelancer, with all the money that you have put in, you can reap profits and enjoy spending the earnings. However when you are working in a group, you need to distribute salaries, maintain sites and set aside a portion of this wealth for yourself. The success of your business greatly depends upon market trends and business strategies, It is determined by how cleverly the owner can accumulate cheap resources and sell them on high prices to earn some extra cash.