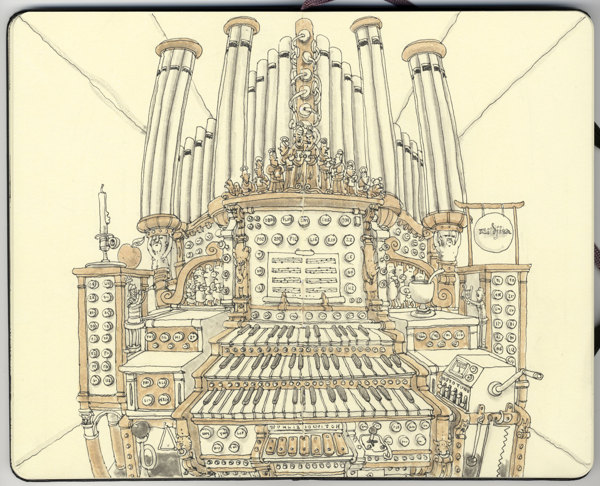 At some point in ones life, most of us have had a drawing pad, or a sketchbook of some sort (I know I did as a kid!). This is perfectly normal, in fact some of the greatest minds in history had sketchbooks by their side, and I hope that todays generations and future generations embrace the idea of getting things out of your head and onto paper! It is incredibly important as a creative, artist, or designer to express the thoughts you have in some way, whether it be doodles on a sketchpad or ideas written down in a journal, because they come and go so often it is a shame to let any of them disappear! Ideas in a sketchpad don't even have to serve a purpose really, but even if they are just for fun they help us to get better at drawing – practice makes perfect ya know! Keep sketching and develop your talent while expressing your ideas or observations of the world, that is the name of the game, concepts and ideas captured in a sketch can inspire and ultimately help to change the world! Who knows, your doodles may even inspire someone who comes across them years, or even centuries from now, and you weren't even trying, you badass you. 😀 haha. It may be hard to imagine this happening but it actually does happen a lot (especially these days) – just take a look at history…
The History Of Sketch Art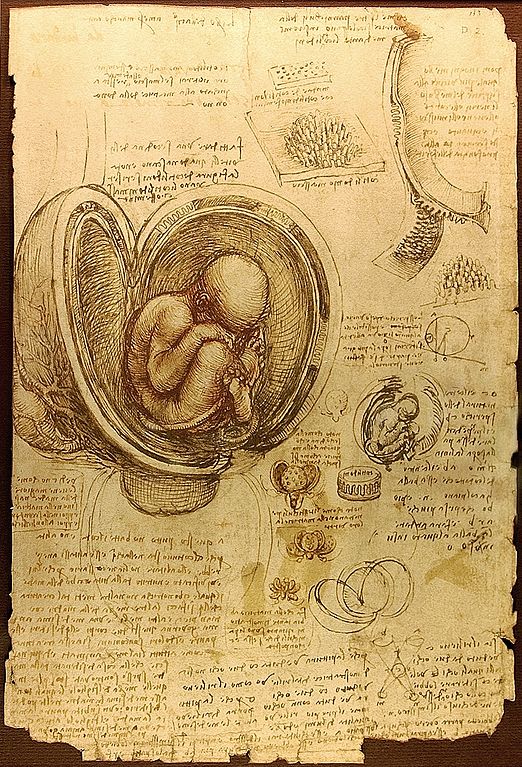 A page showing a sketch illustration of Leonardo da Vinci's study of a foetus in the womb (c. 1510) Royal Library, Windsor Castle
A sketch (ultimately from Greek σχέδιος – schedios, "done extempore") is a rapidly executed freehand drawing that is not usually intended as a finished work. A sketch may serve a number of purposes: it might record something that the artist sees, it might record or develop an idea for later use or it might be used as a quick way of graphically demonstrating an image, idea or principle. Sketching is generally a prescribed part of the studies of art students.

The term "sketch" has most often been applied to graphic work executed in a dry media such as graphite pencil, charcoal or pastel. It may also apply to drawings executed in pen and ink, ballpoint pen, water colour and oil paint. The latter two are generally referred to as "water colour sketches" and "oil sketches". A sculptor might model three-dimensional sketches in clay or plasticine.

The term "sketchbook" refers to a book of blank paper on which an artist can, (or has already) drawn sketches. The book might be purchased bound or might comprise loose leaves of sketches assembled or bound together.

Most visual artists use, to a greater or lesser degree, the sketch as a method of recording or working out ideas. The sketchbooks of some individual artists have become very well known, including those of Leonardo da Vinci and Edgar Degas which have become art objects in their own right, with many pages showing finished studies as well as sketches.

The ability to quickly record impressions through sketching has found varied purposes in today's culture. Courtroom artists are usually sketchers. Sketches drawn to help authorities find or identify wanted people are called composite sketches. Street performers in popular tourist areas often include artists who sketch portraits within minutes.
See, even the greats through history jotted down their sketch illustrations in their books. Great and talented minds throughout history such as Leonardo da Vinci, Galileo Galilei, Edgar Degas, Rembrandt van Rijn, Vincent Van Gogh, and Goya all had sketchbooks, just to name a few! Sketchbooks have been used for ages to either record ideas – the two main categories of most sketchbooks in history have been lumped into 2 categories: Observation and Invention. They historically came in all shapes and sizes but without them we may have missed so much about where we came from, and the minds that helped to shape our today. Many years ago it was hard to appreciate these great works, but today with the help of computers and the internet a number of the sketchbooks of famous artists have been digitally recorded and are now available online! Just to give a few examples you can view the sketches of Rembrandt van Rijn (Dutch 1606-1669) as well as the drawings of Leonardo da Vinci (Italian 1452-1519) and even some preliminary sketch illustration from Vincent Van Gogh (Dutch 1853–1890) all from the comfort of your computer chair (your welcome lol).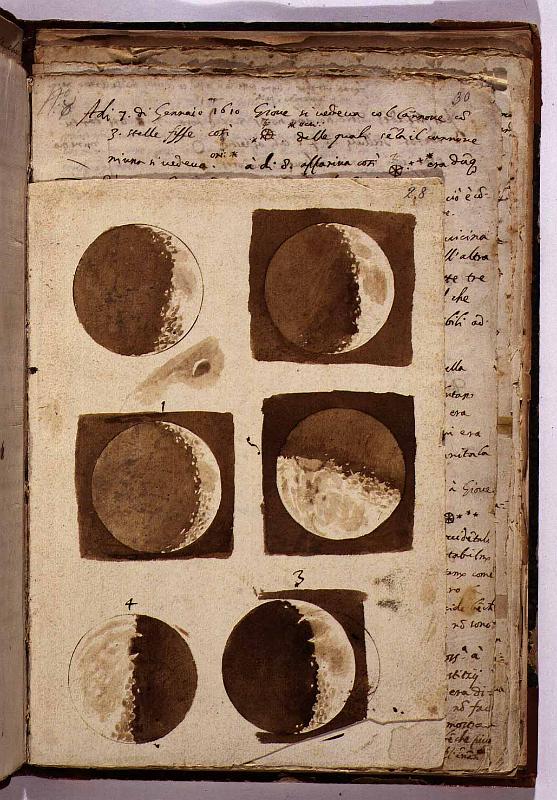 This is an Amazing Sketch of the Moon from Folio page 28 of "Sidereus Nuncius" – a short treatise published in New Latin by Galileo Galilei in March 1610. It was the first scientific treatise based on observations made through a telescope. Keep in mind he was one of the first people in history to see the moon this close, let alone draw and document it for others! Astounding.
Leonardo da Vinci and Galileo Galilei are BAMFs. So much inspiration can be derived from those historical figures alone! Today we are showcasing some incredible modern examples of sketchbook art at its finest! We have rough sketches and some nearly finished works straight off the pages of some great artists notebooks! Much art and illustration inspiration is to be had, so come and join us as we look at some of the best sketchbook scans we have seen in quite some time! Whatever you do with this collection I hope that it inspires you to get in the habit of writing down your ideas and sketches in your own notebook! Of course If you are just looking to get inspired and motivated to finish work on your current projects, that is fine too 😀 ENJOY!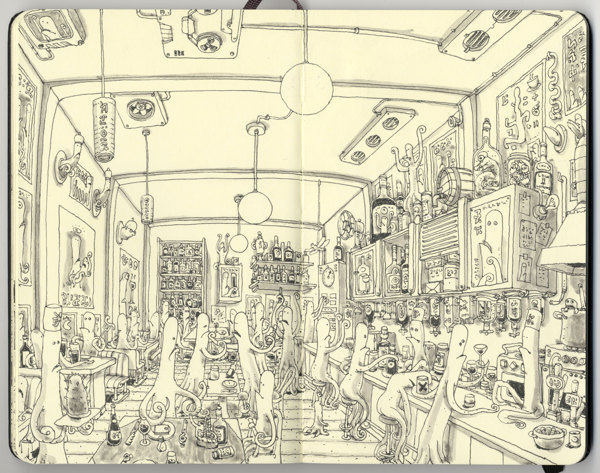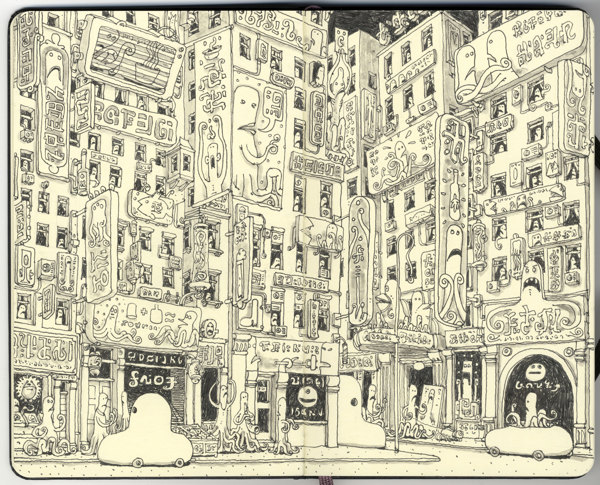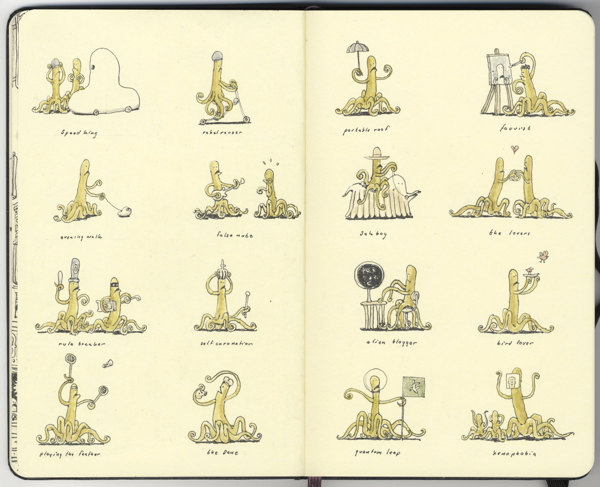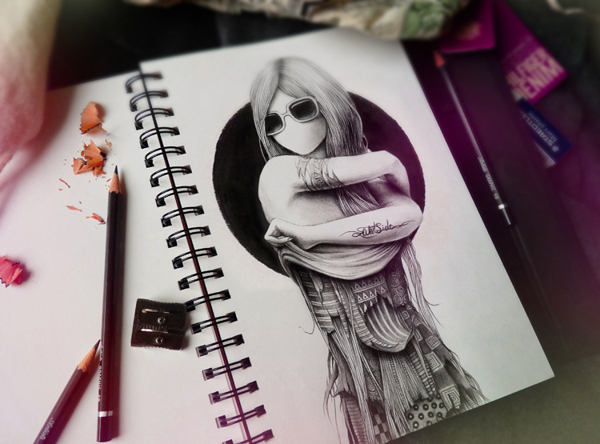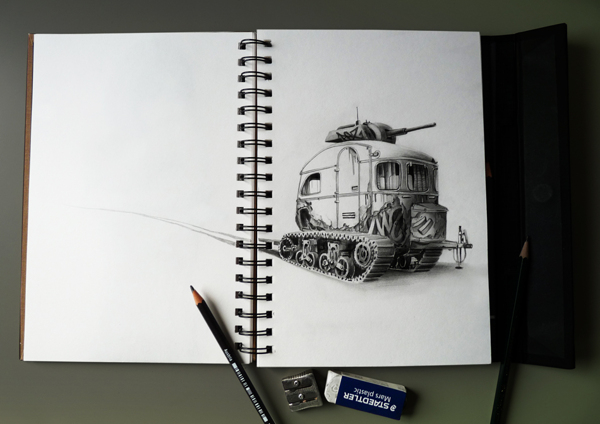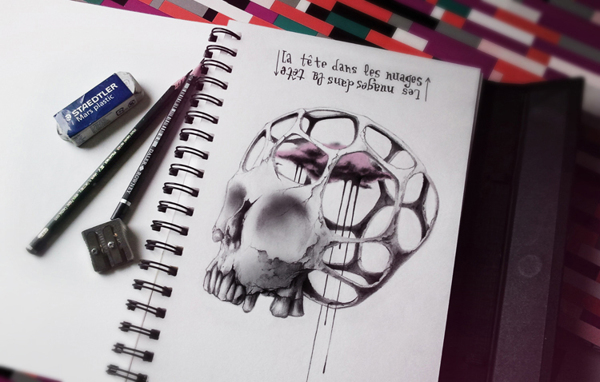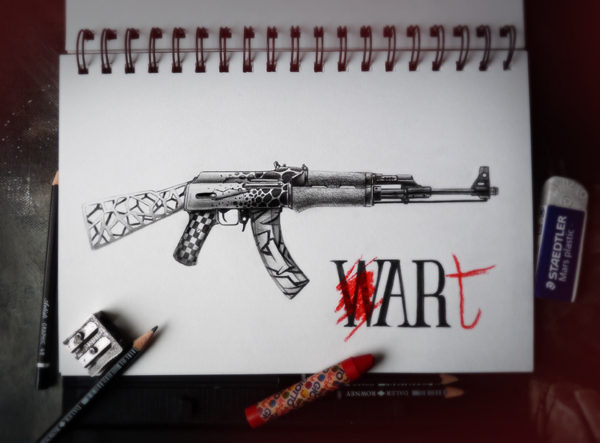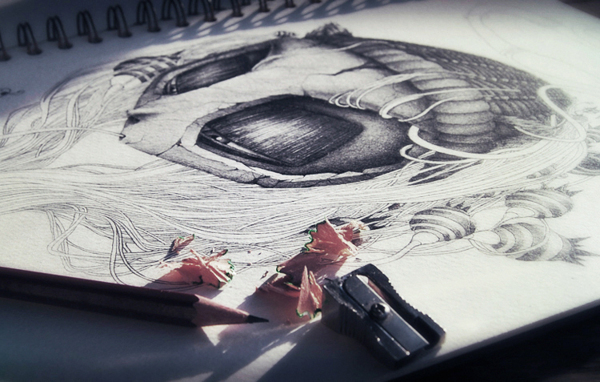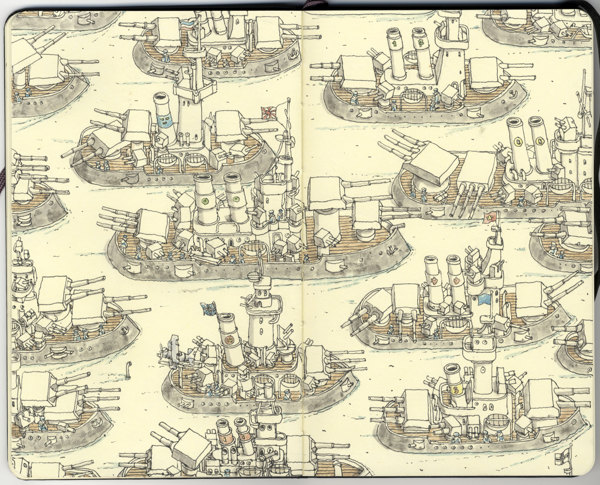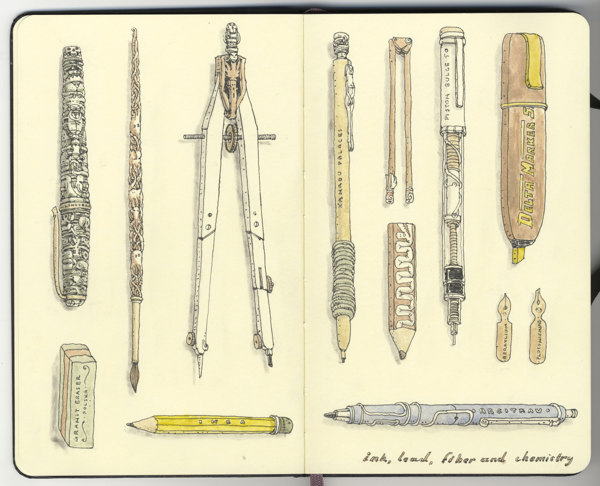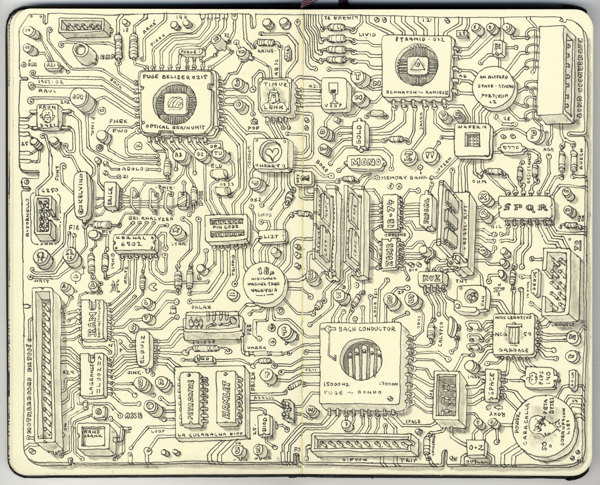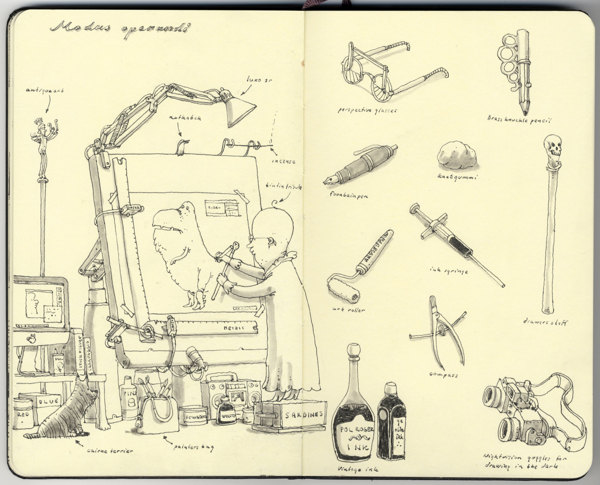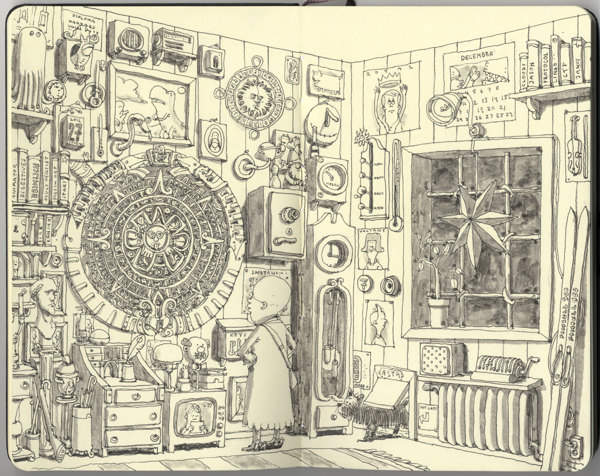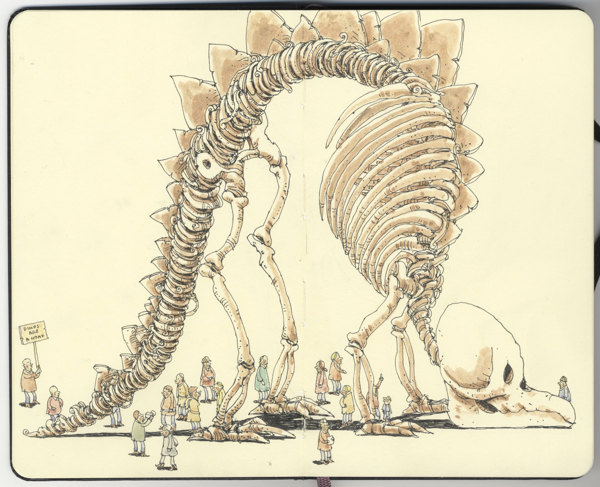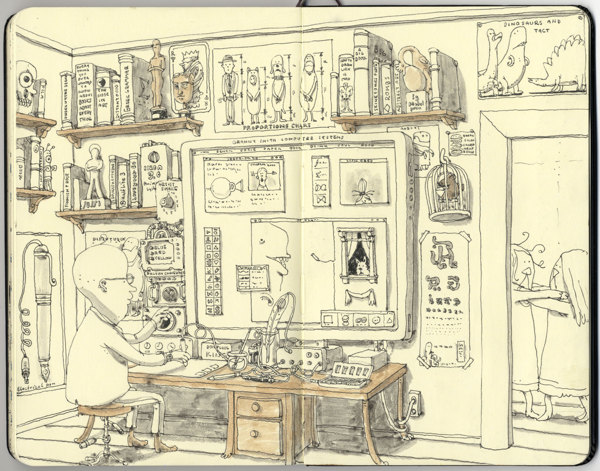 EPIC Art made WITH Sketchbooks! (Moleskines, to be exact lol)

And here is how it that last video was made! Interesting behind the scenes look – SO MANY MOLESKINES.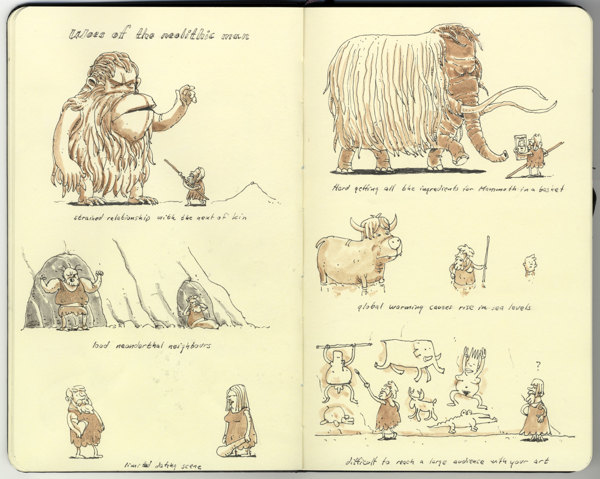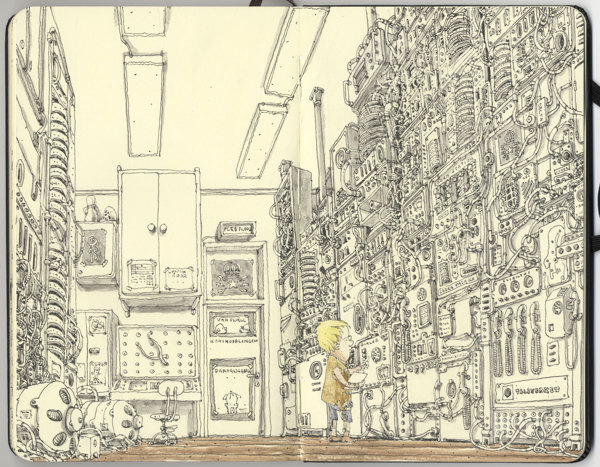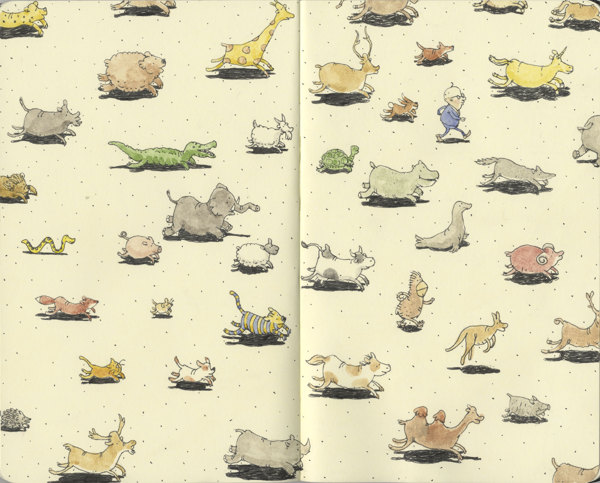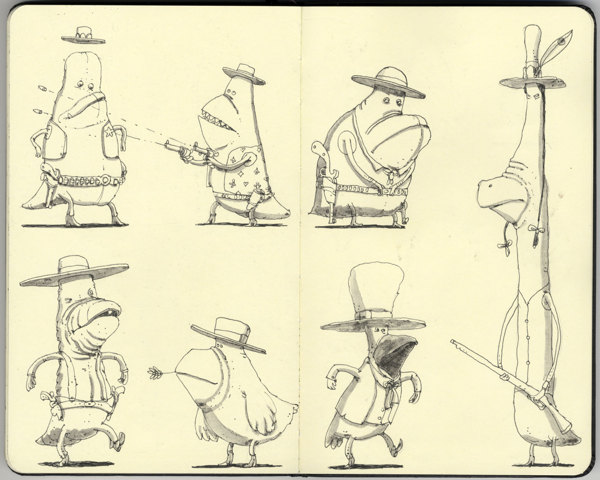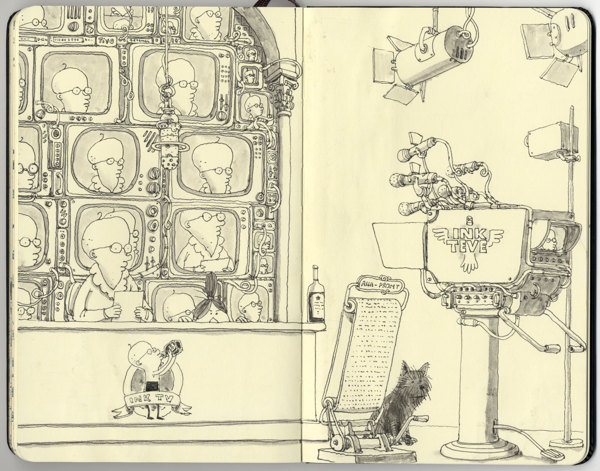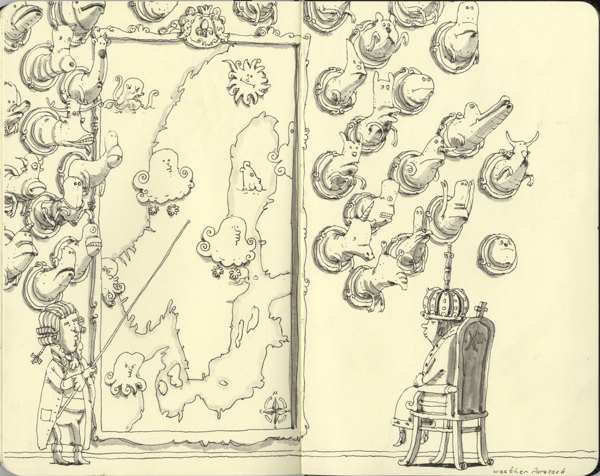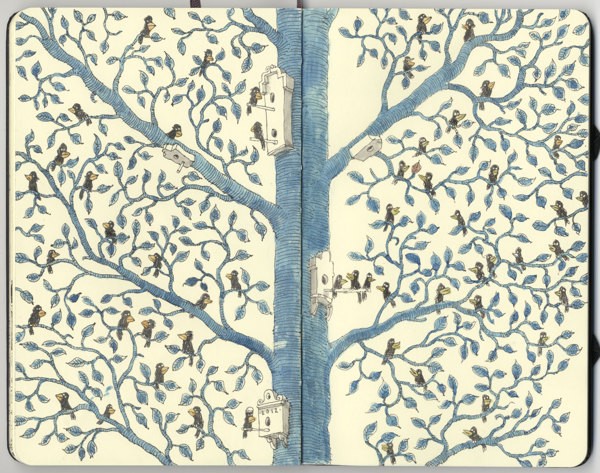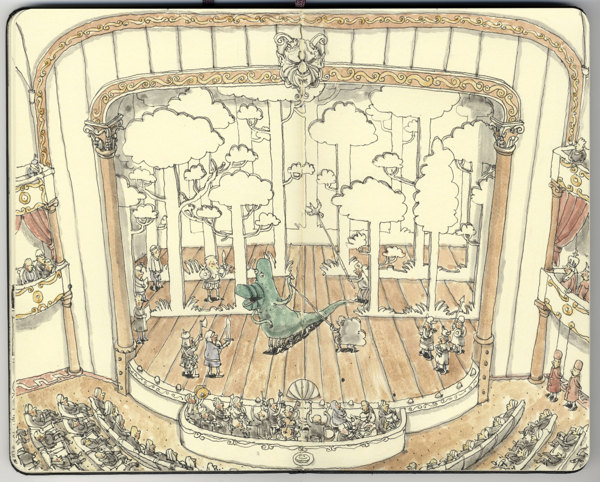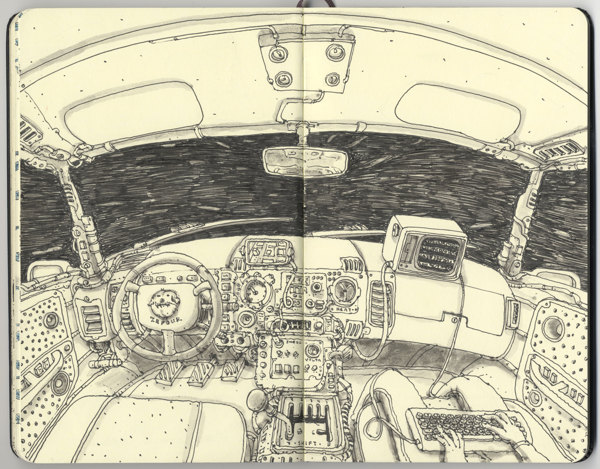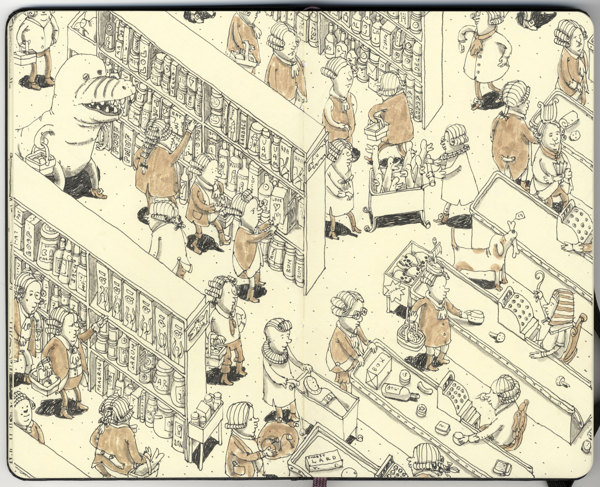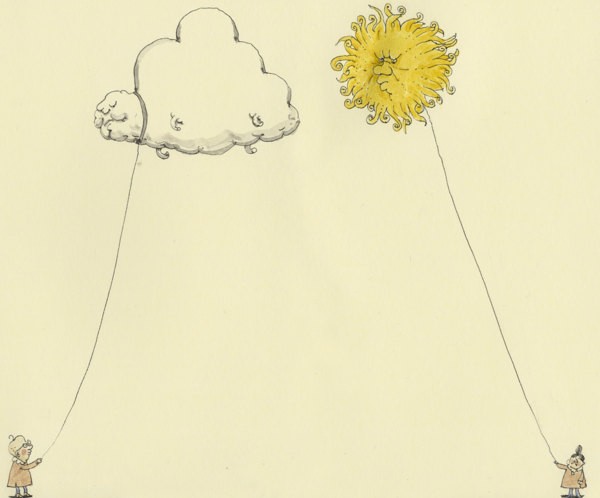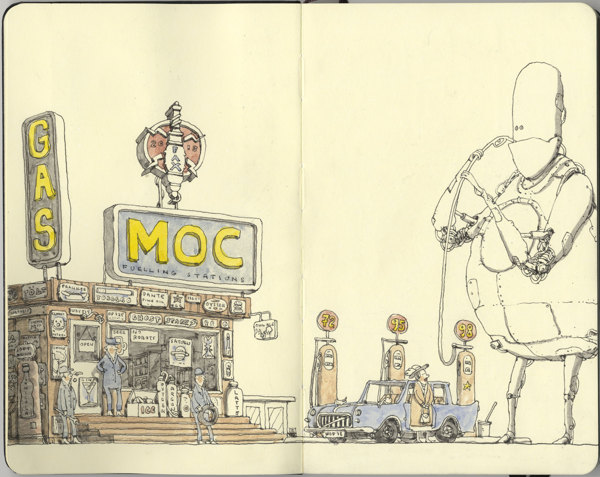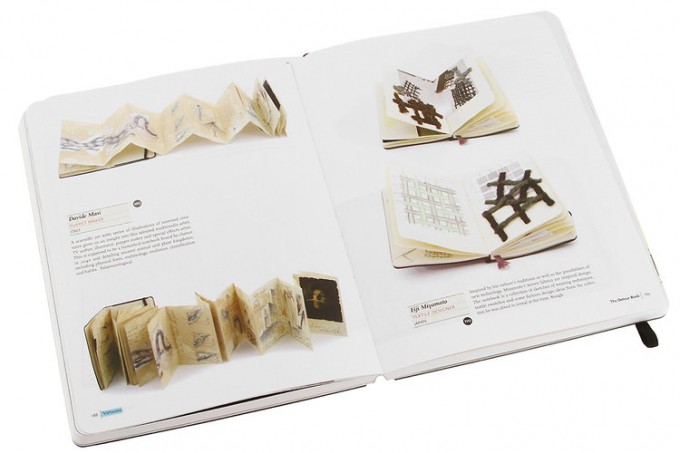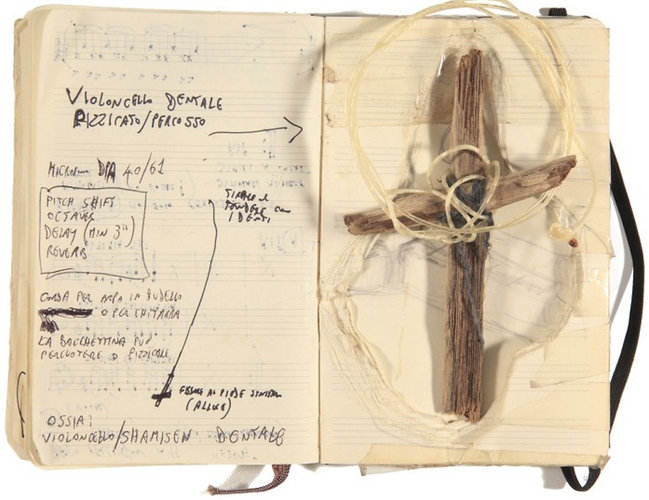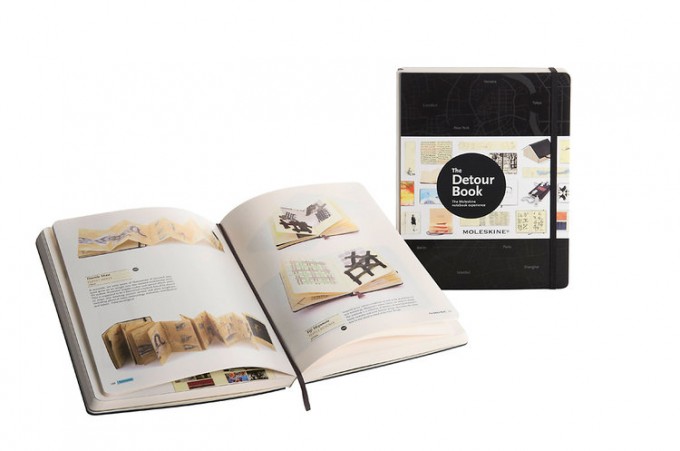 The Detour Book is amazing. It has pictures of over 250 notebooks decorated, hacked, and filled with intimate sketches and drawings by some of the world's most celebrated creative professionals; among them architects, designers, film directors and musicians including Spike Jonze, Sigur Ros, Mary Ellen Mark and Karim Rashid, to name a few.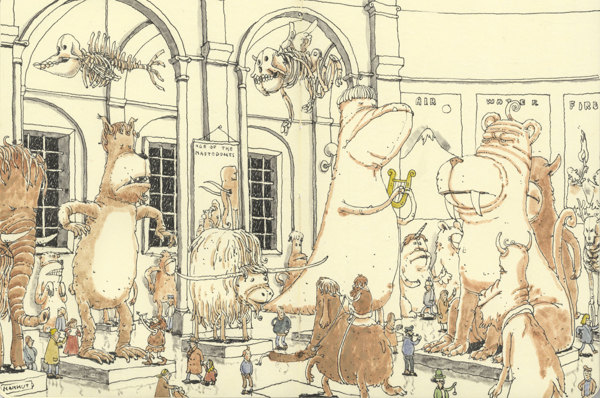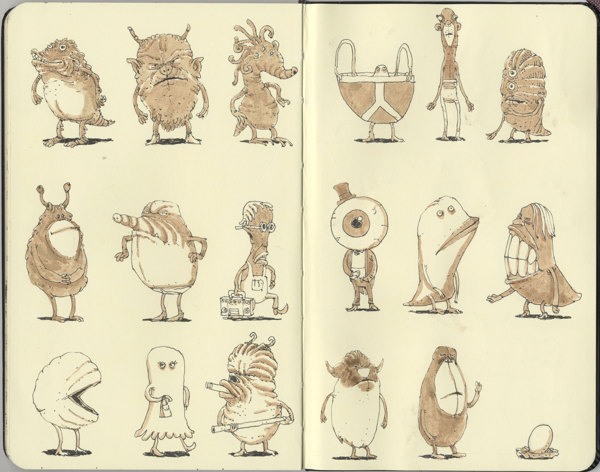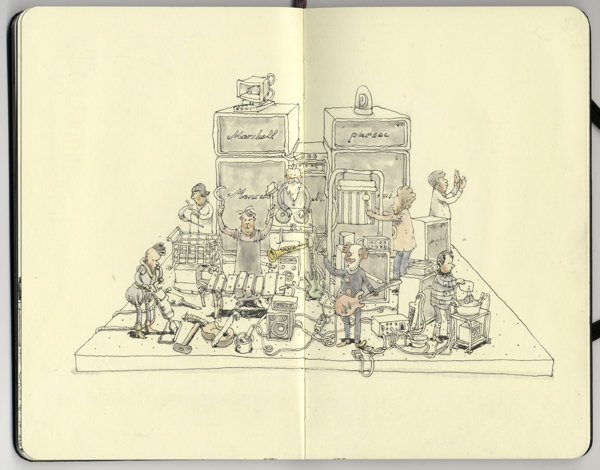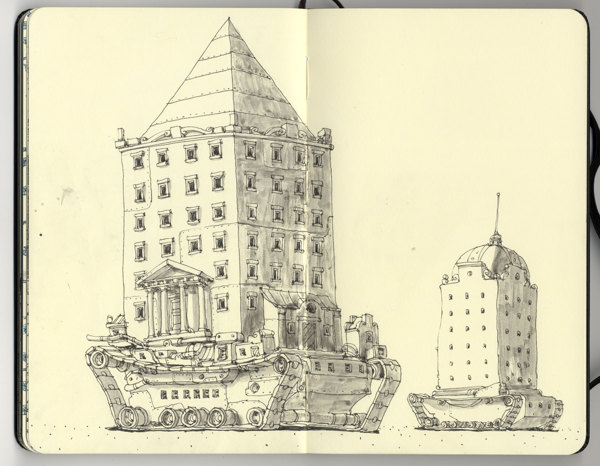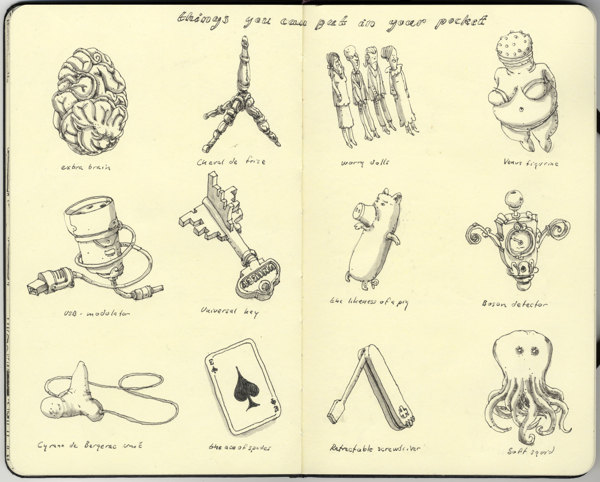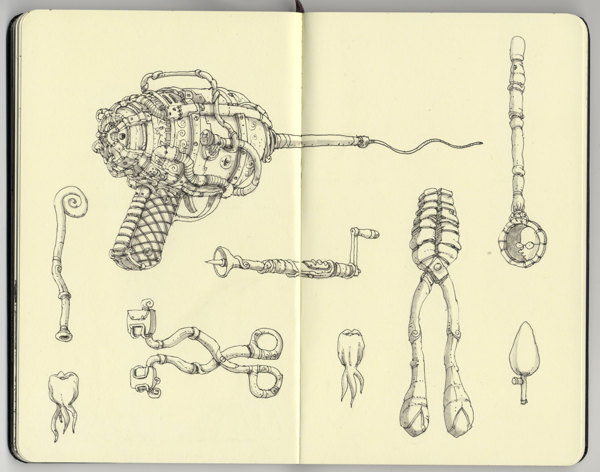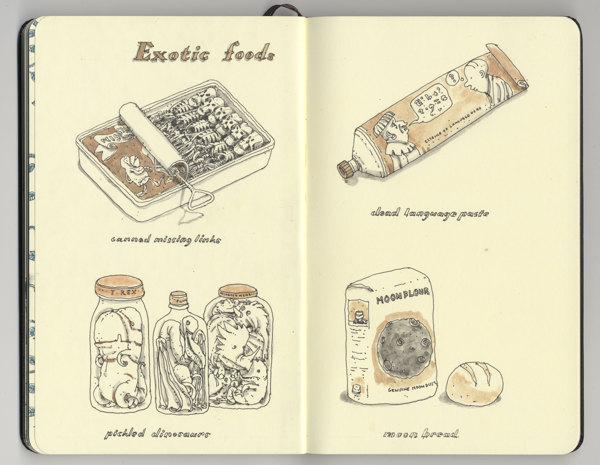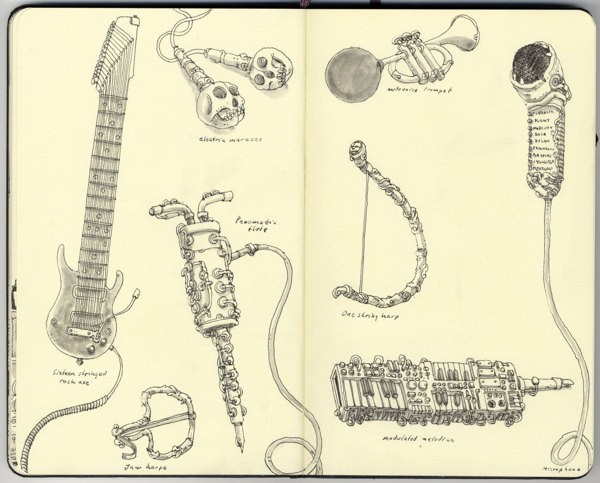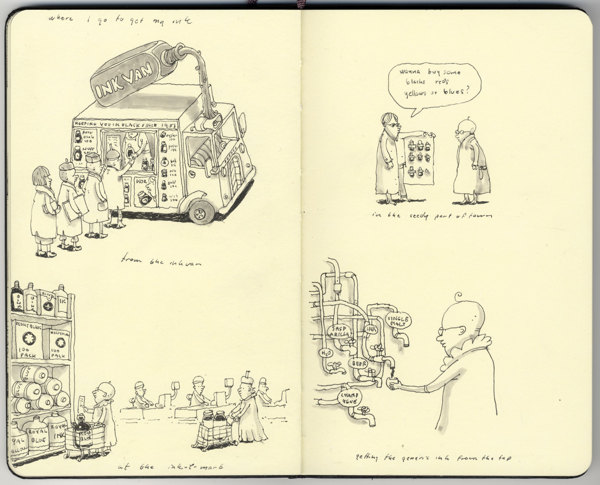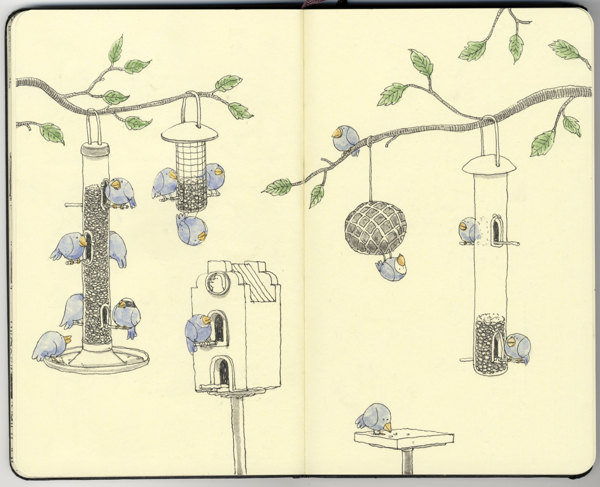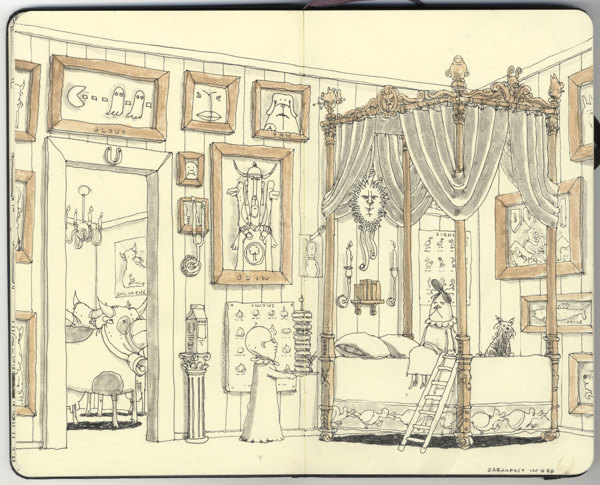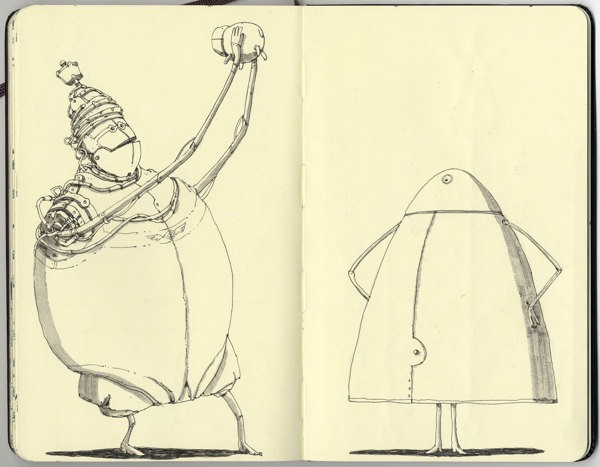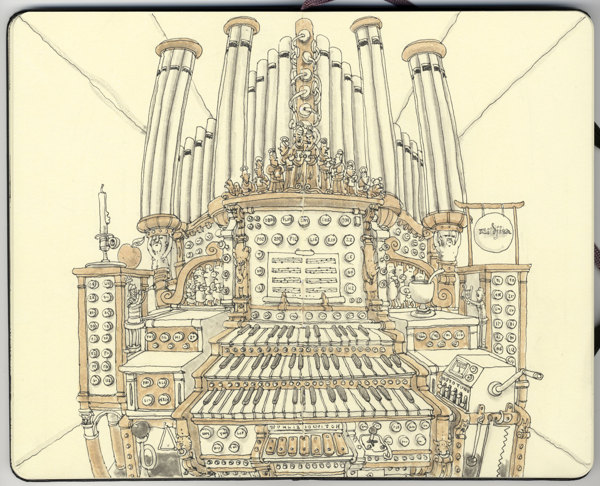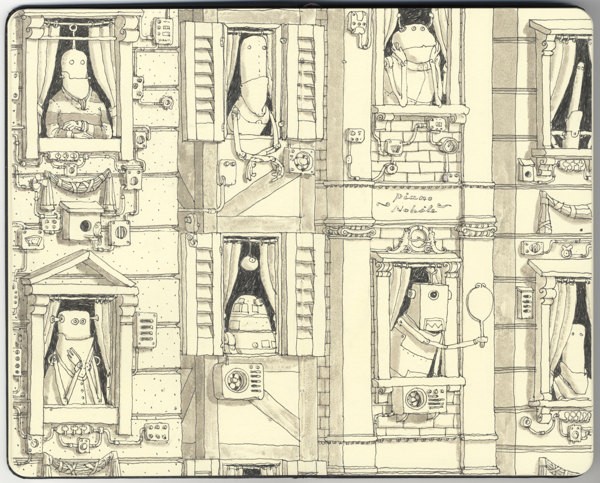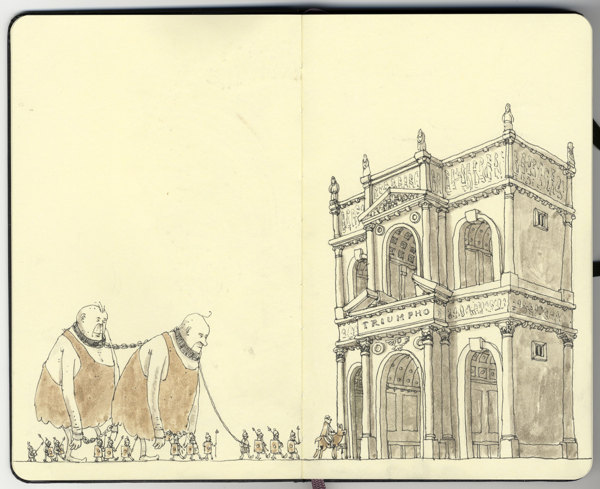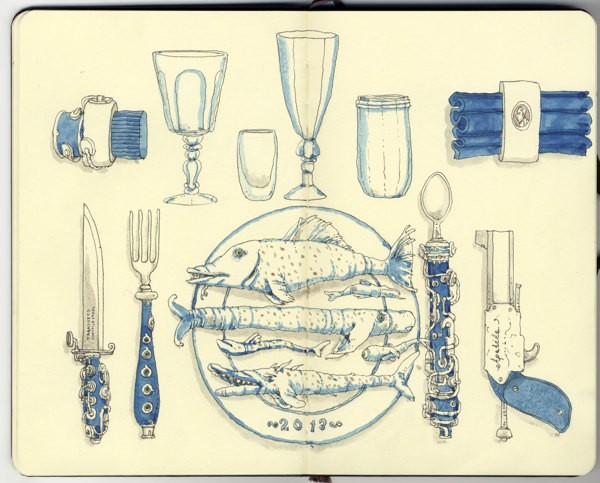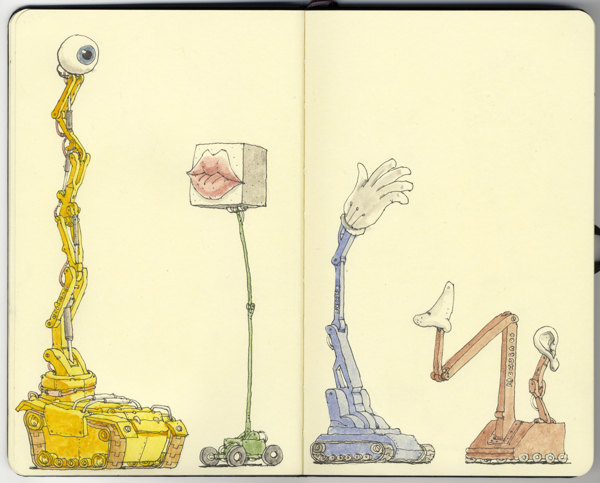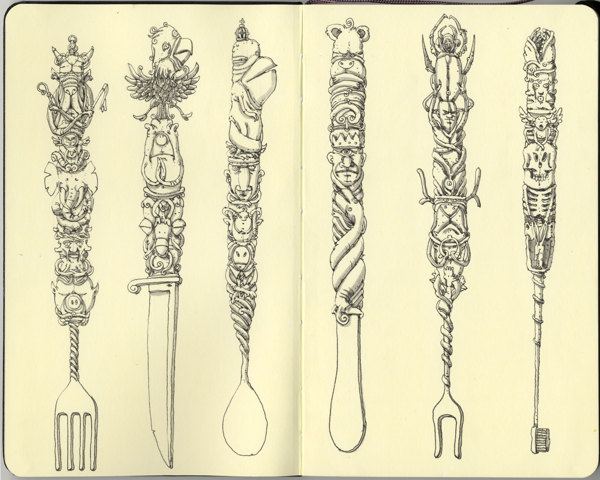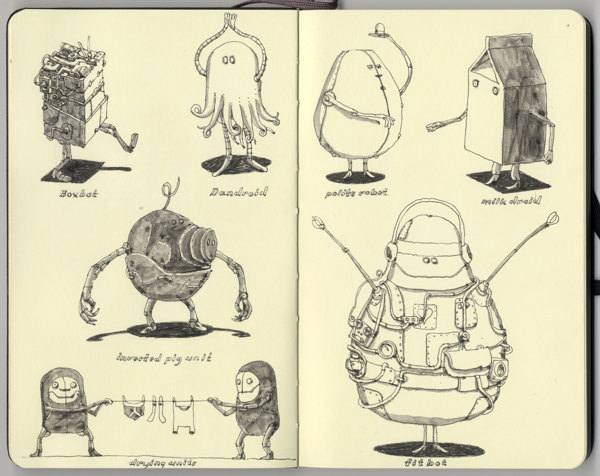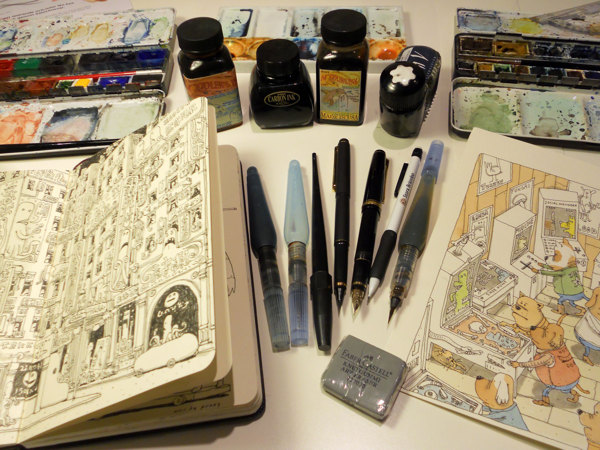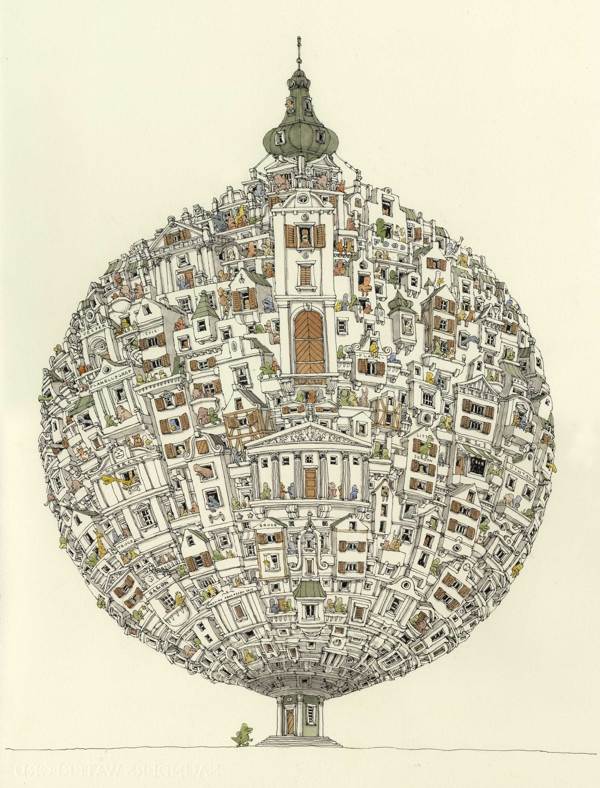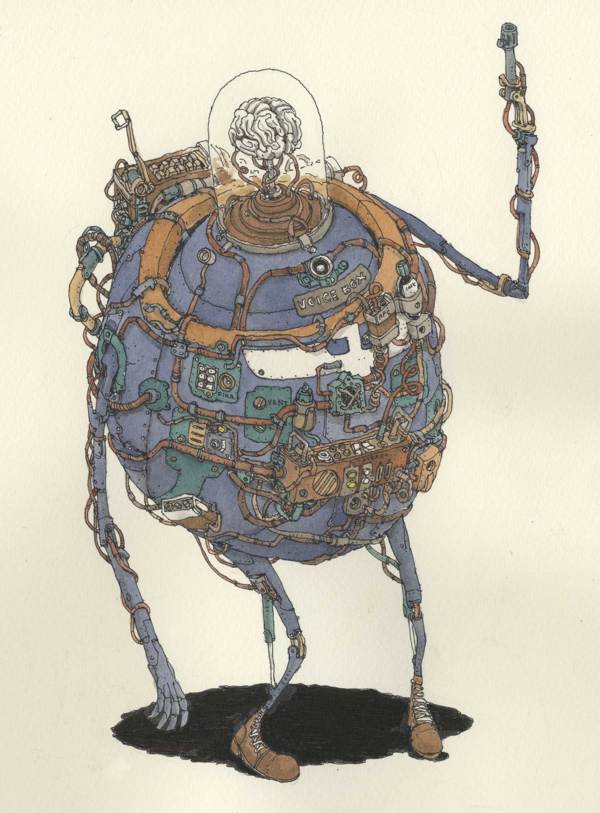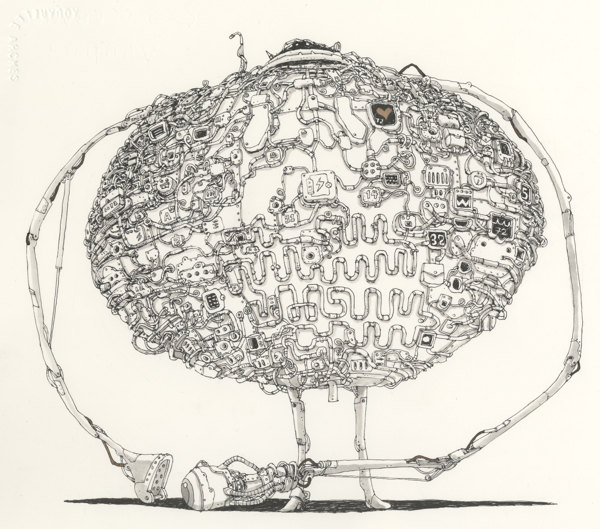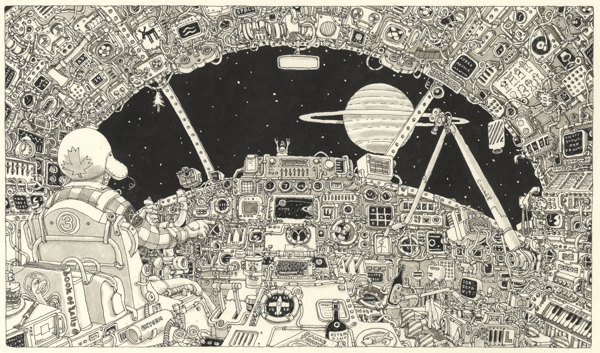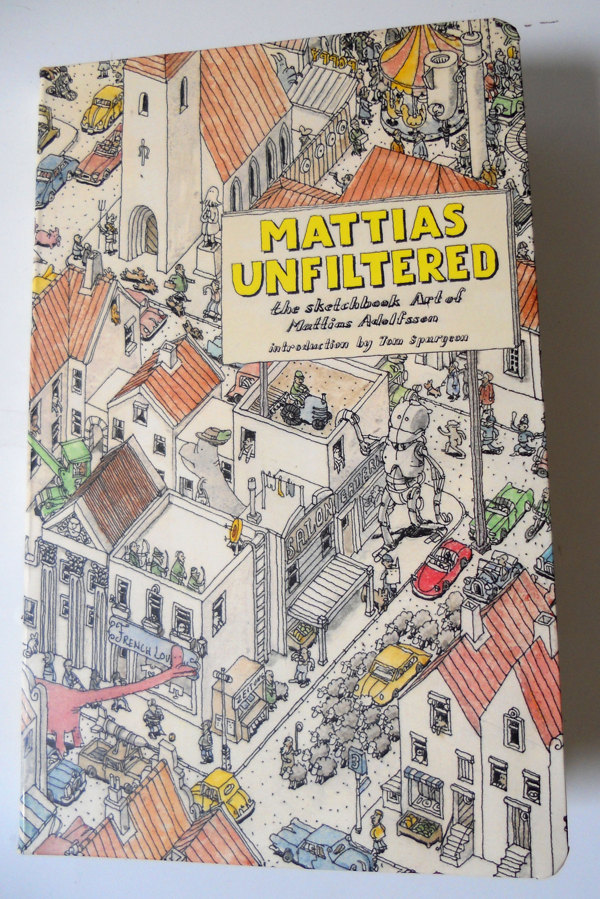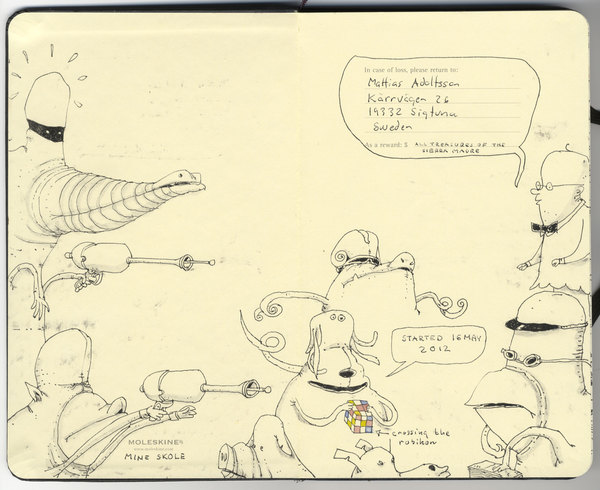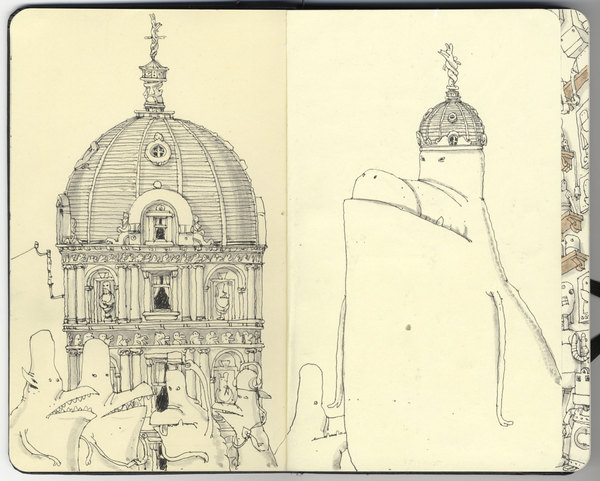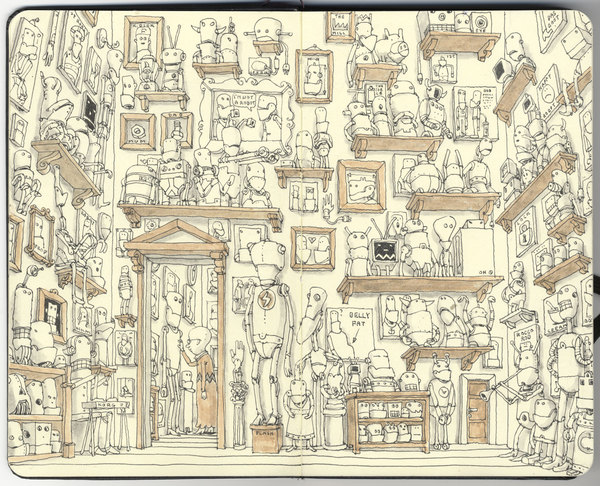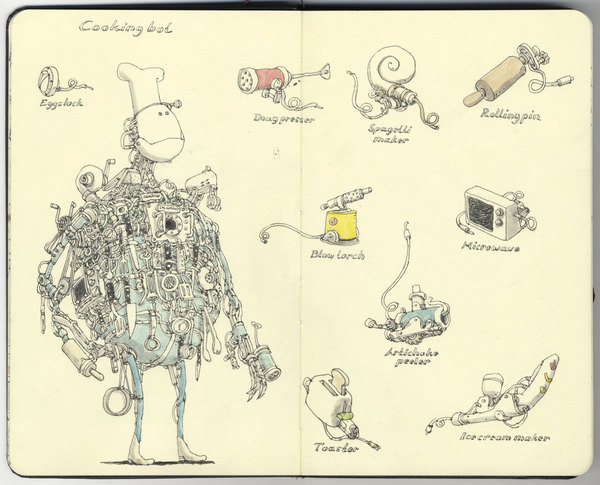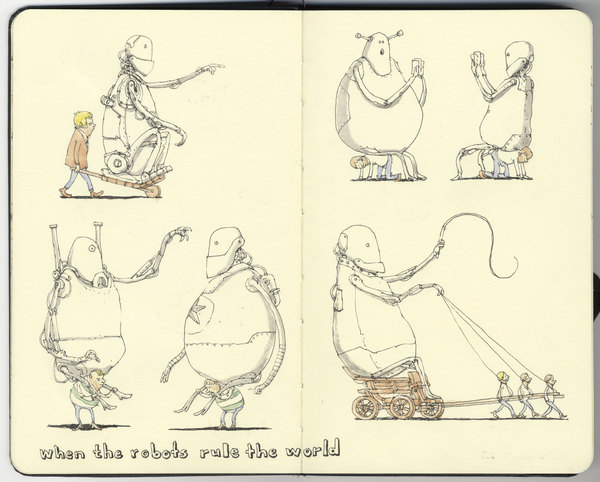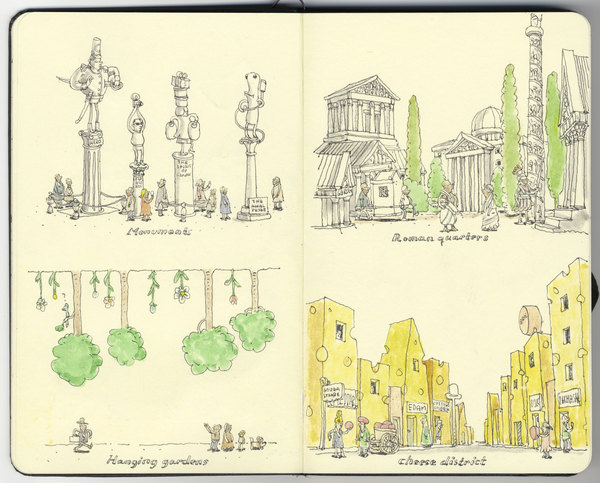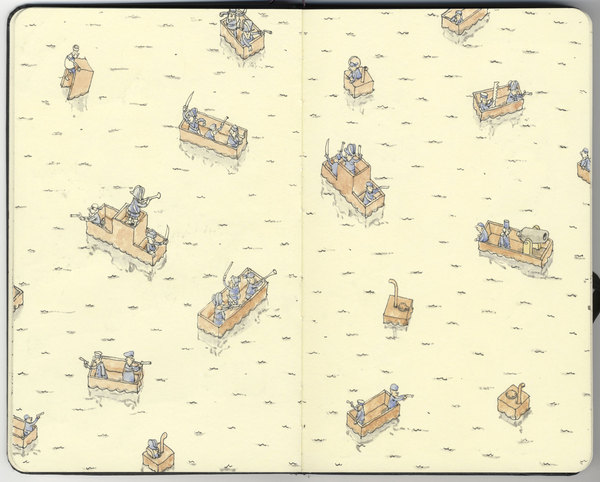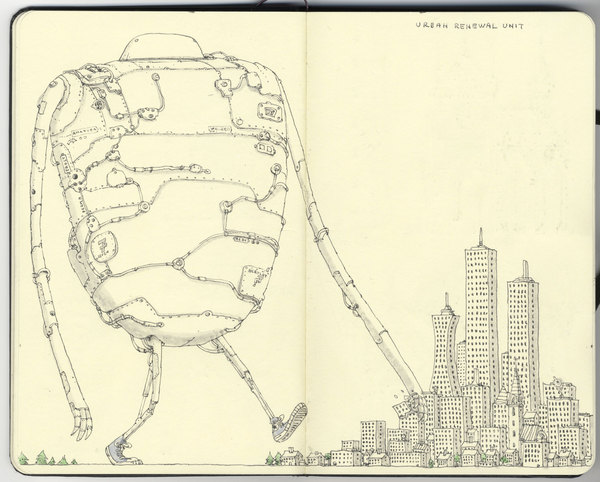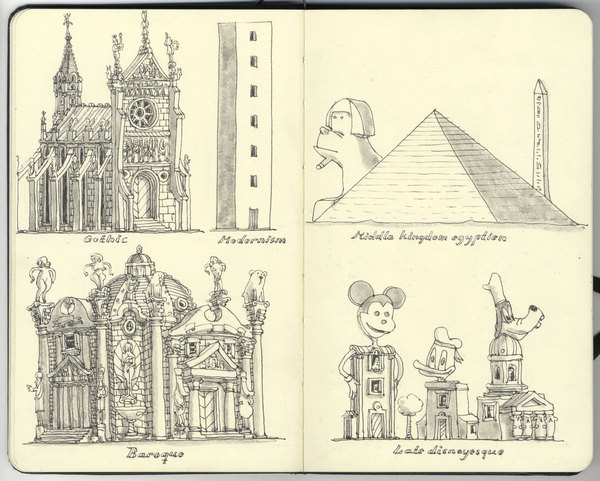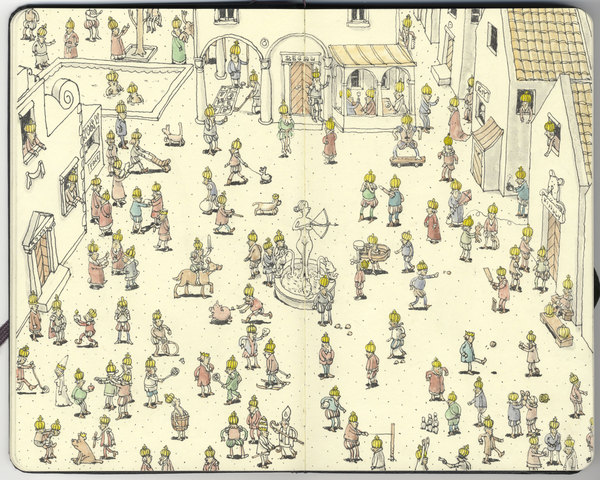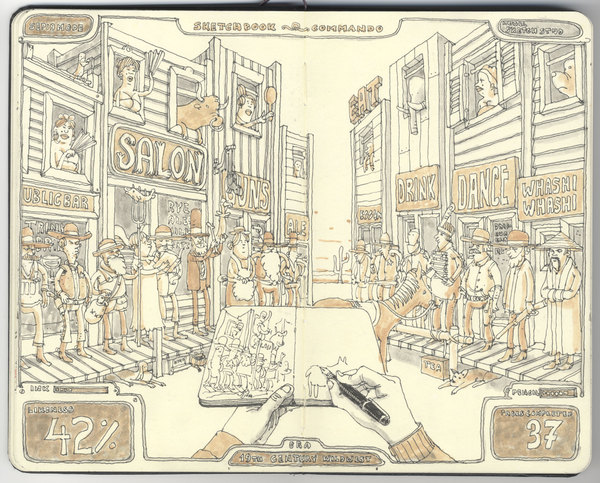 Being a Gamer, this one has to be my favorite. First Person Doodling – so creative!!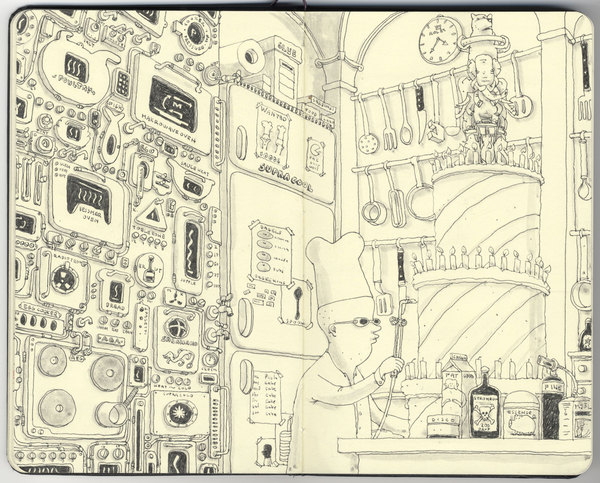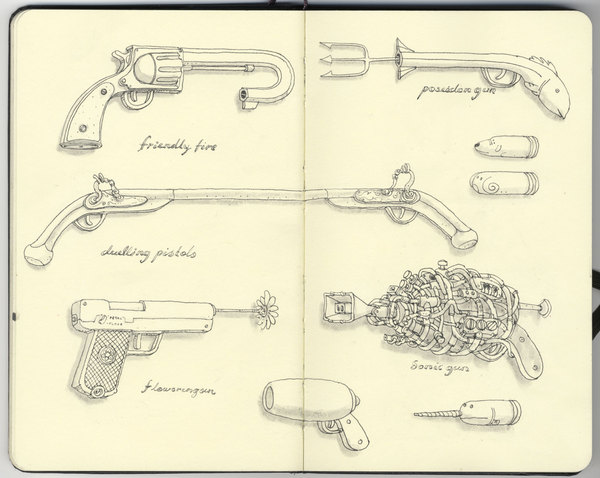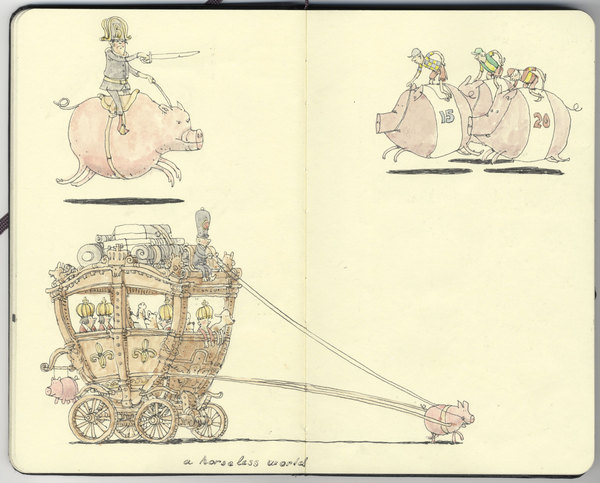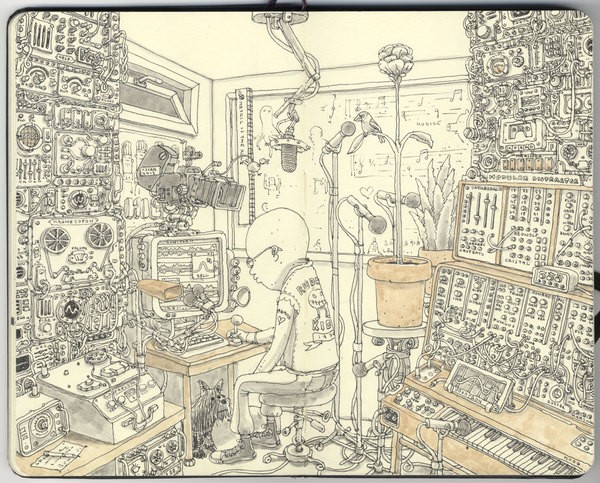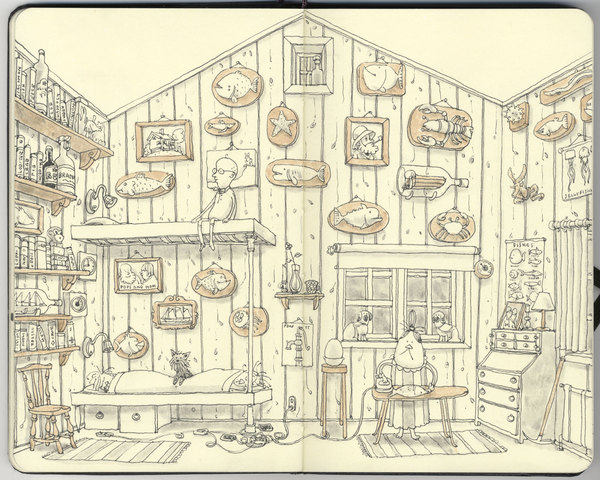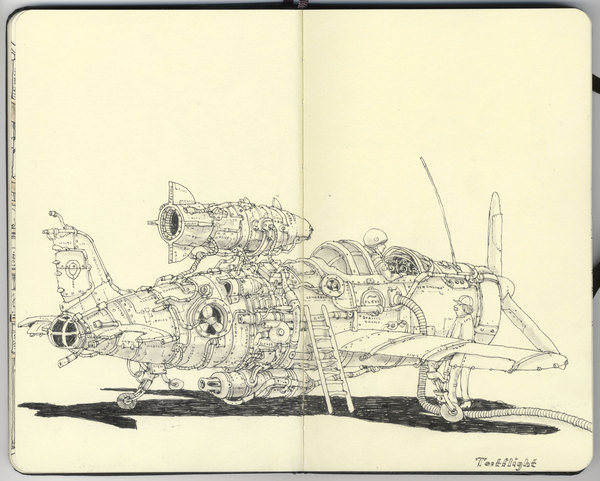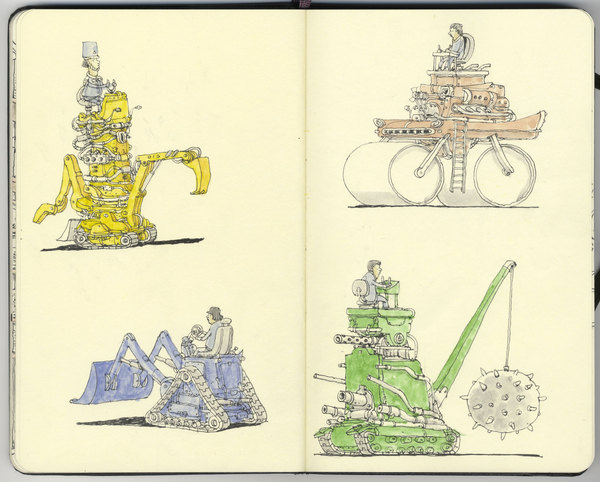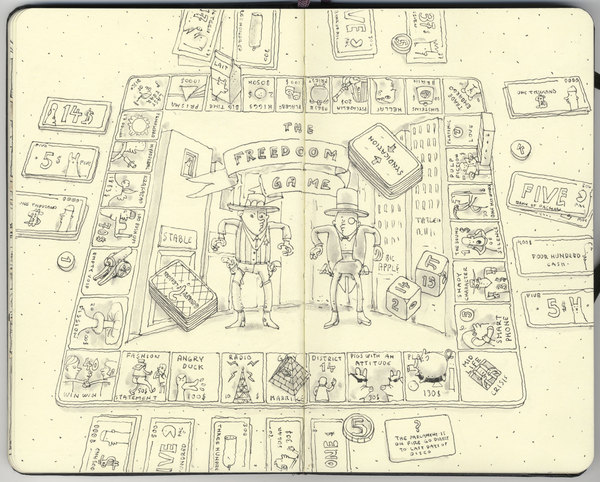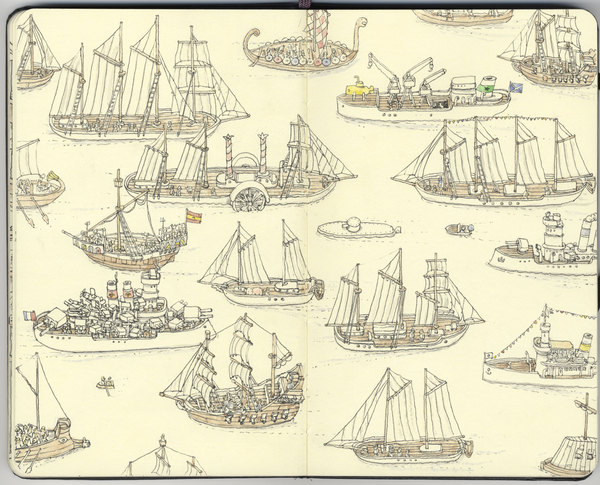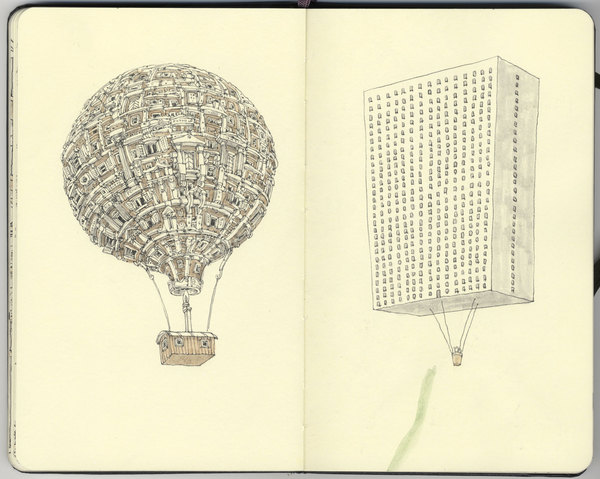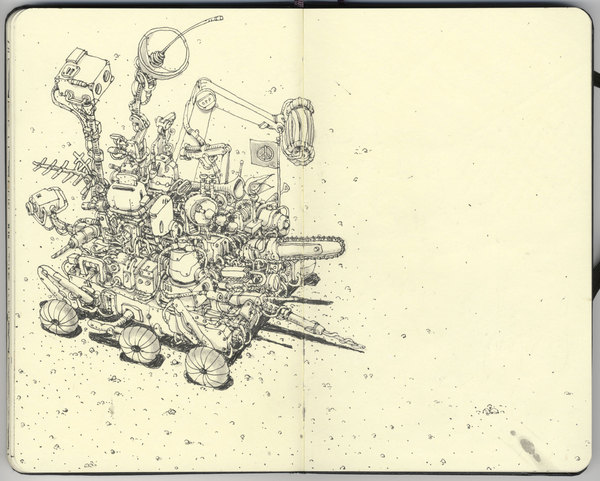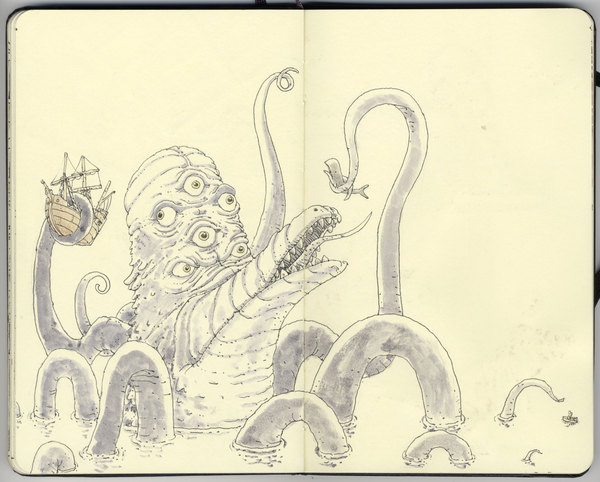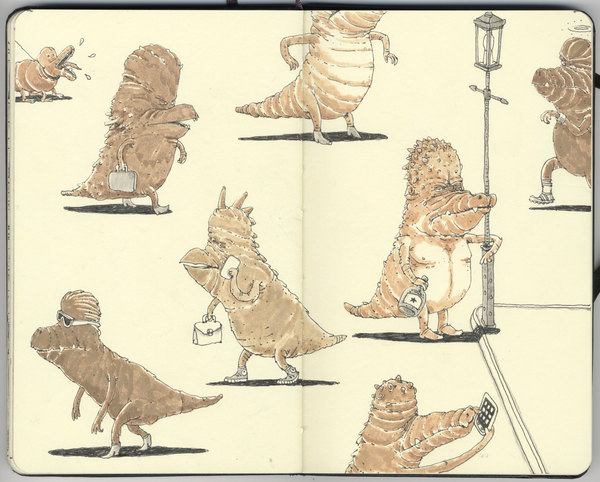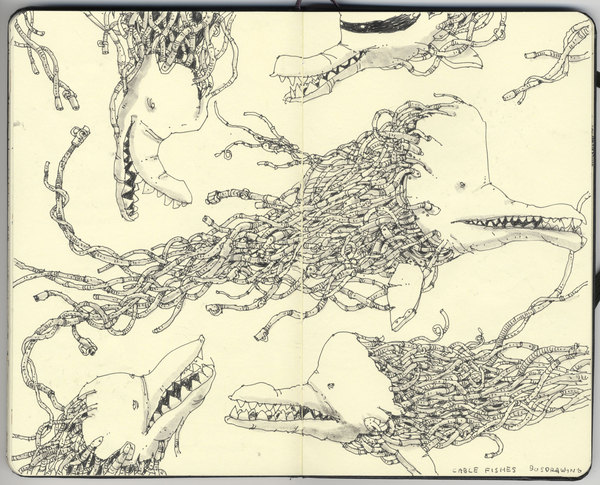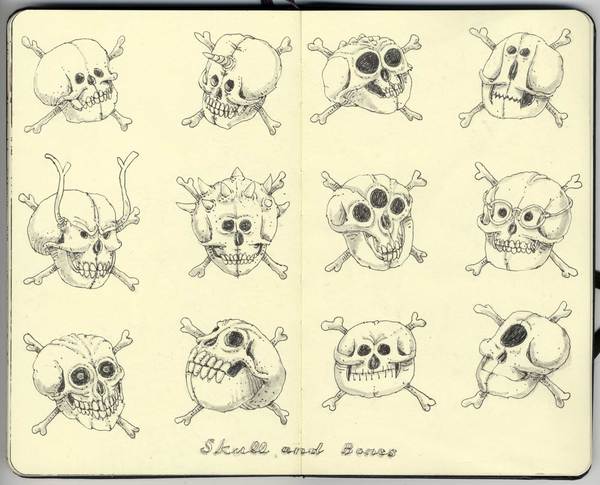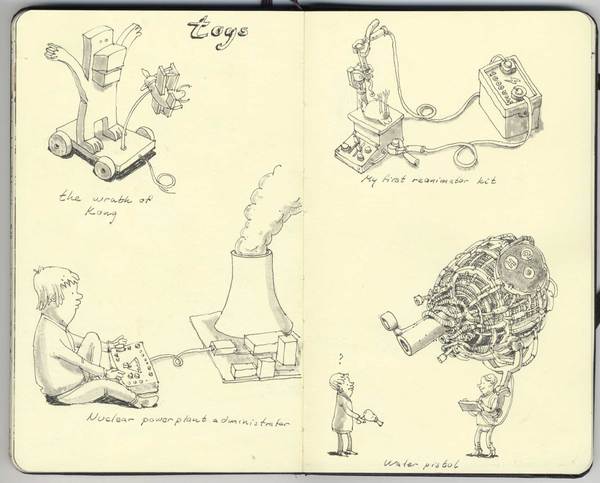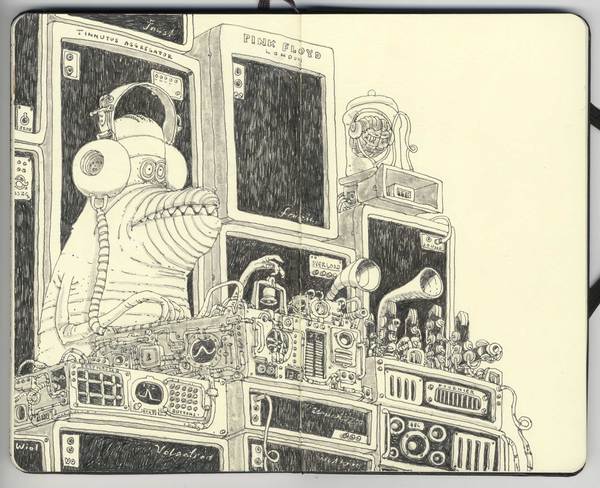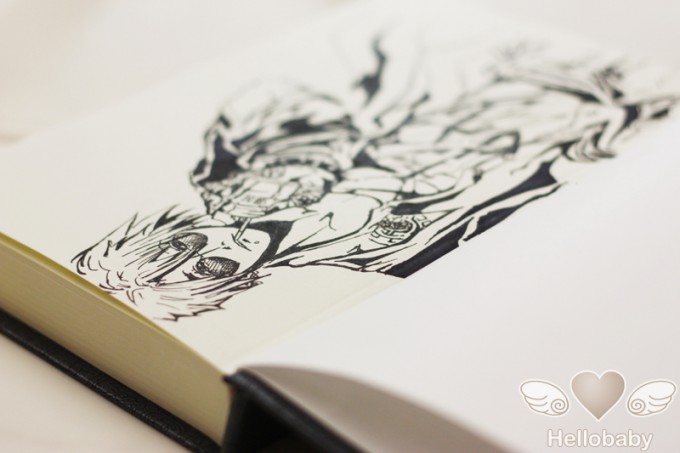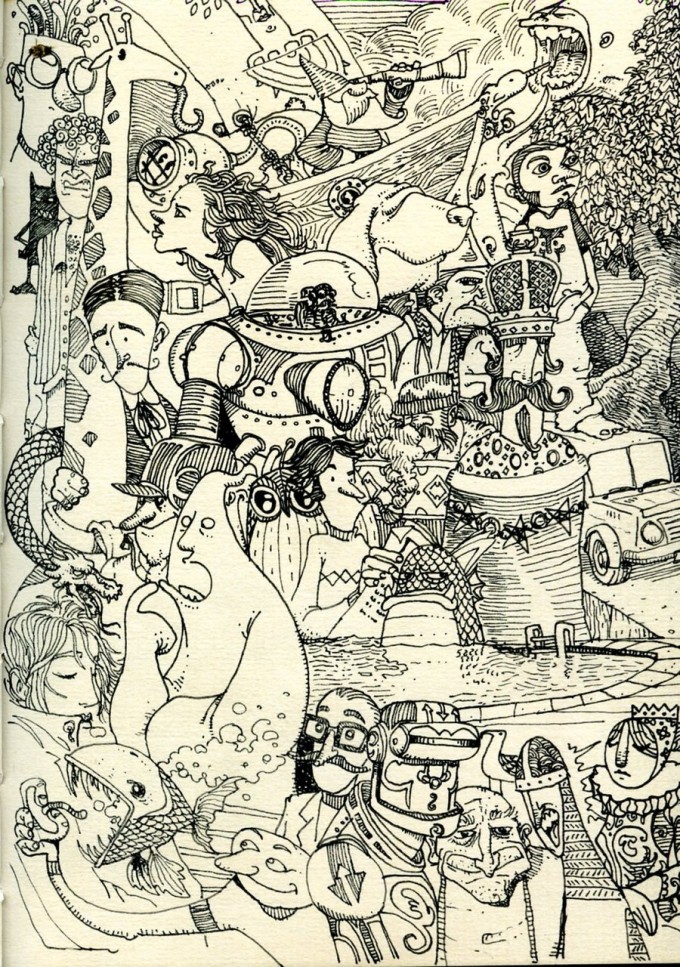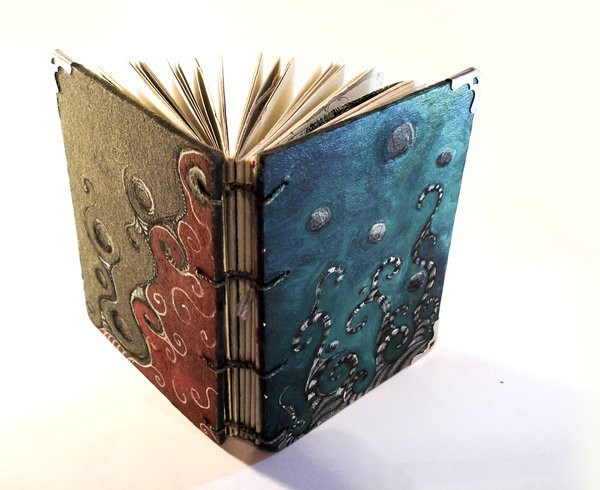 That is a beautiful custom made sketchbook.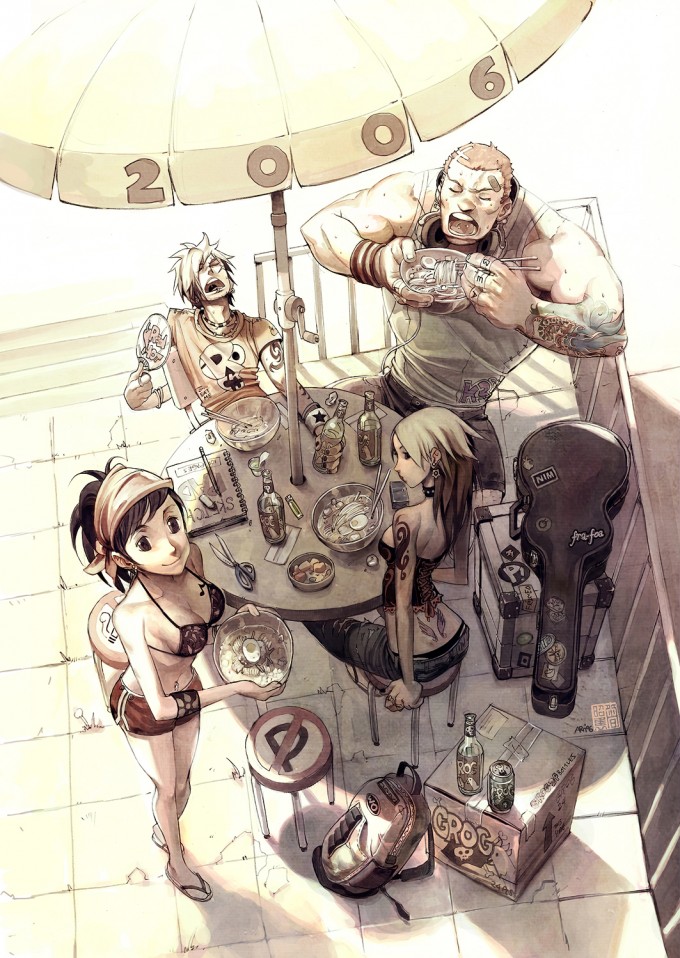 Freaking AMAZING Sketchbook Cover Art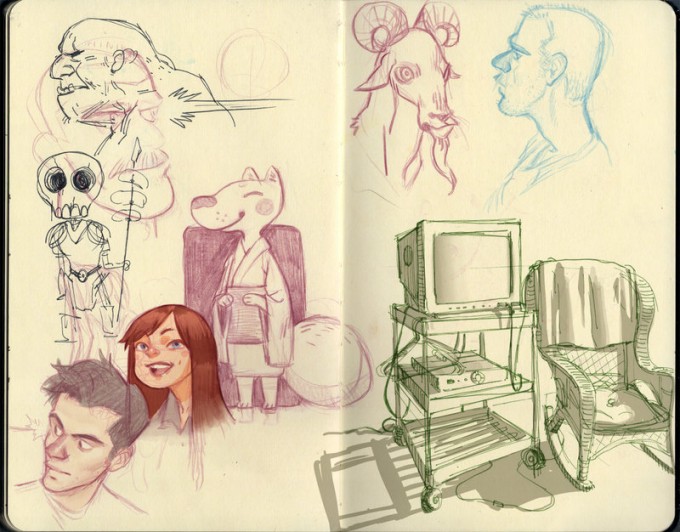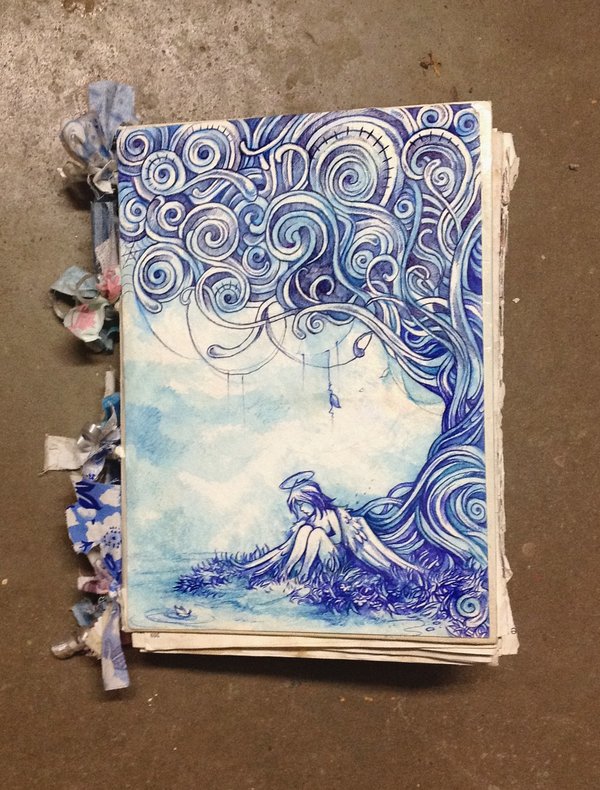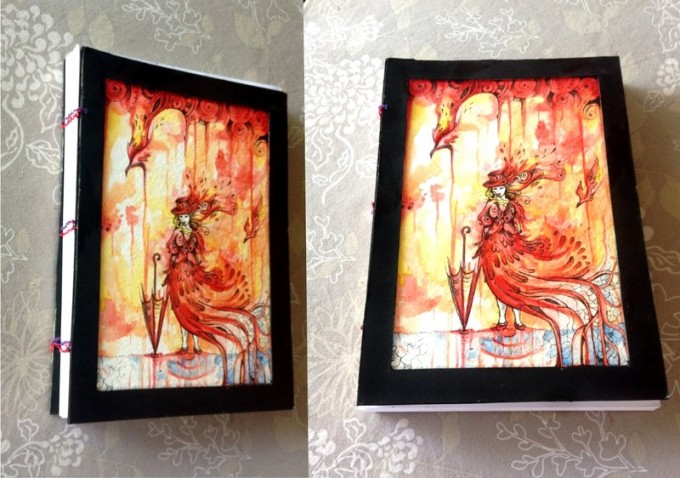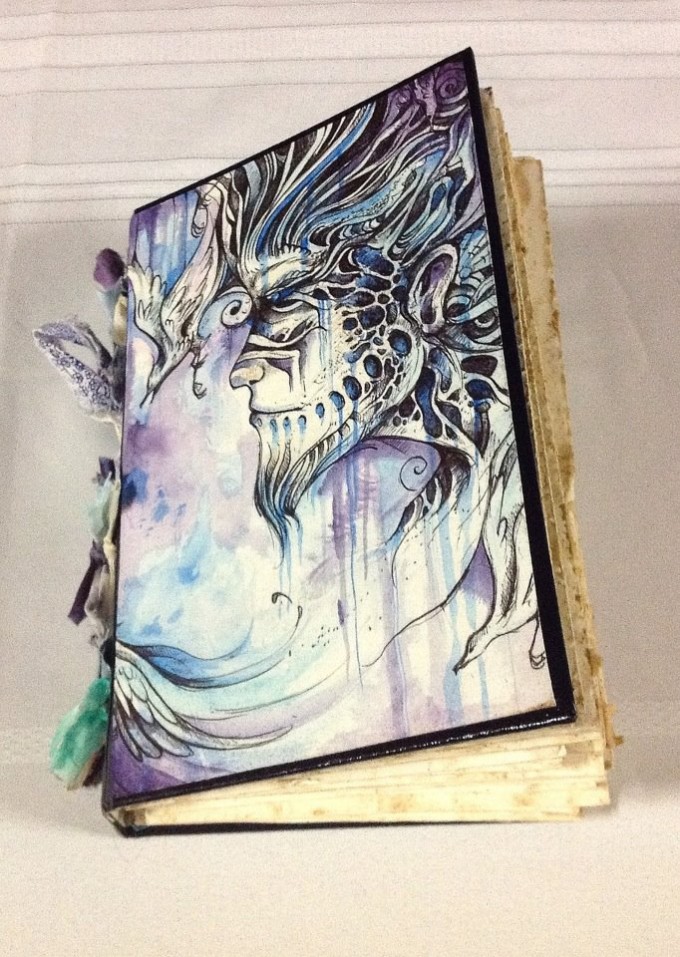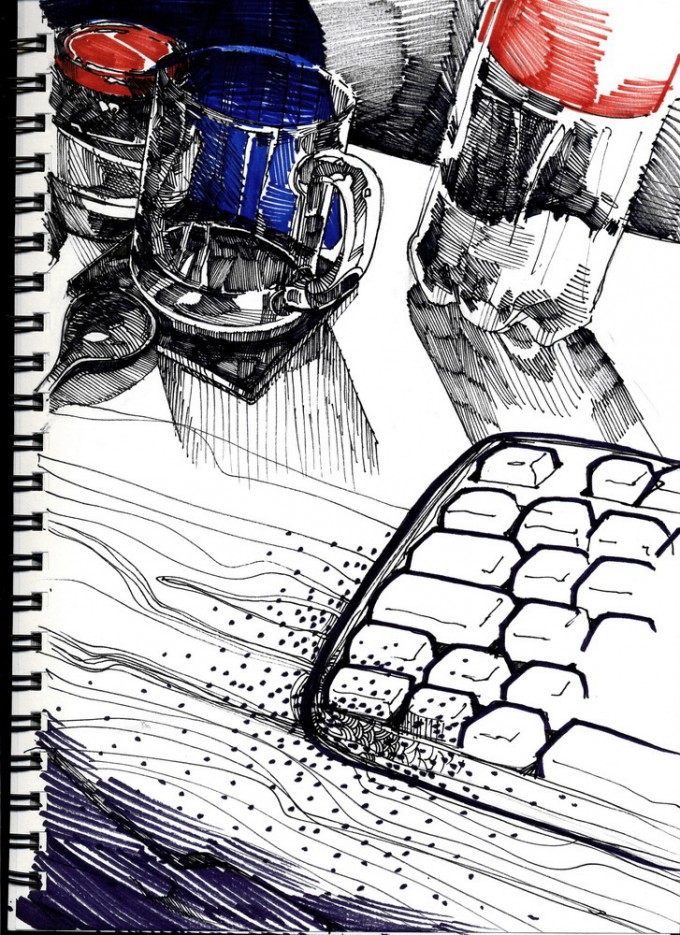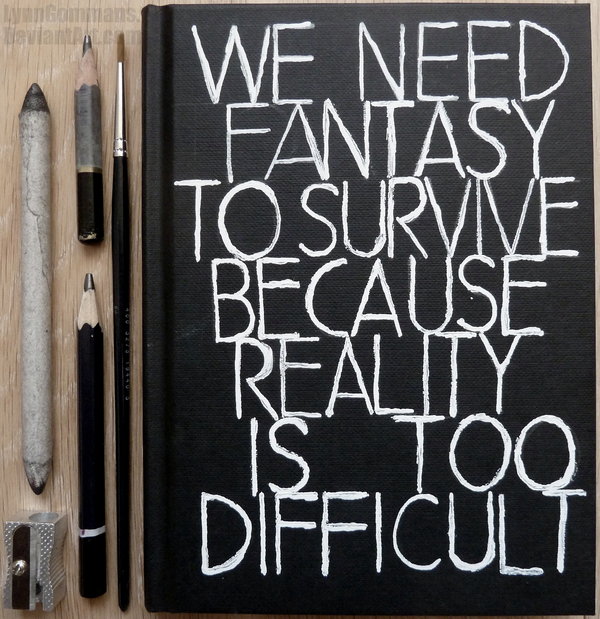 Awesome Idea for Sketchbook Customization!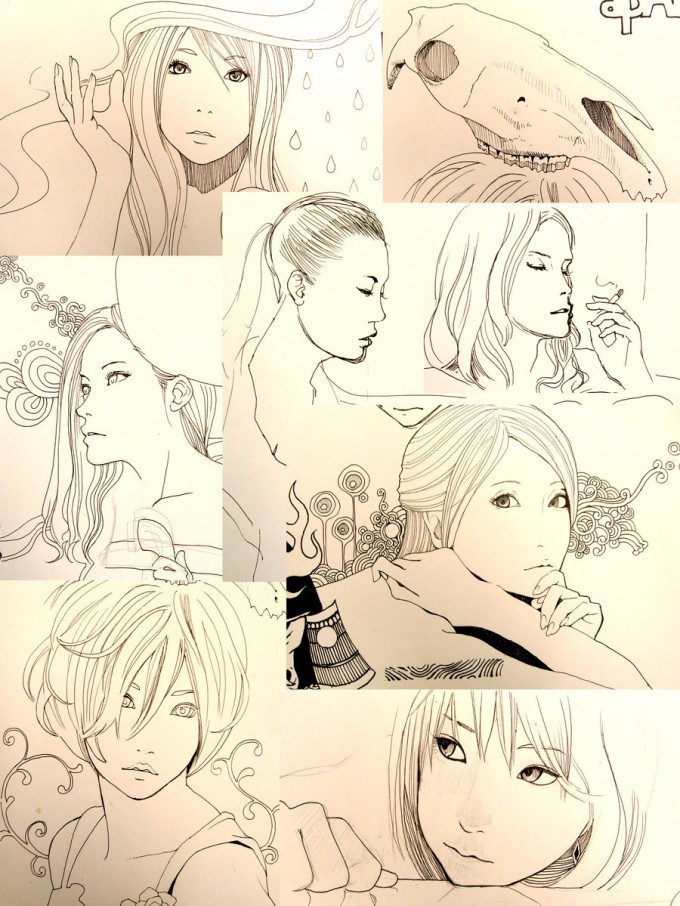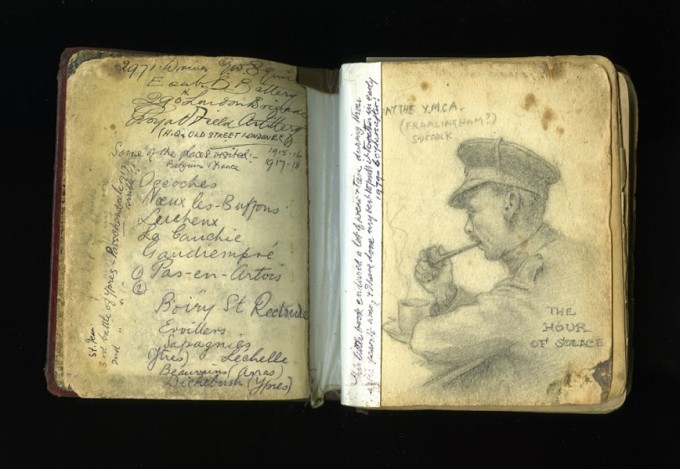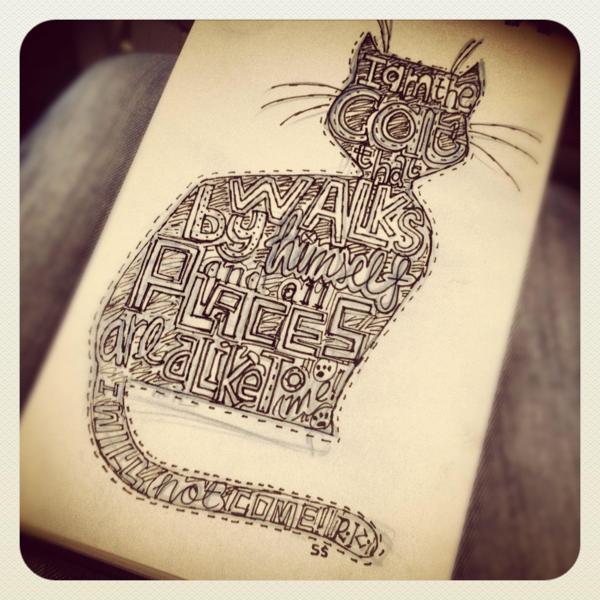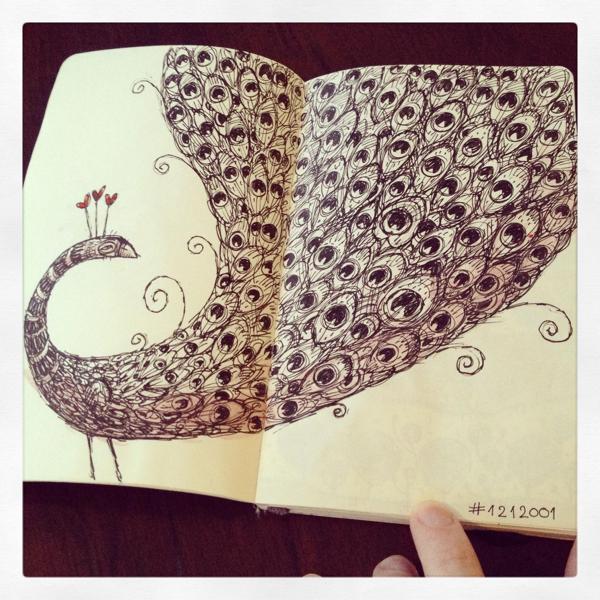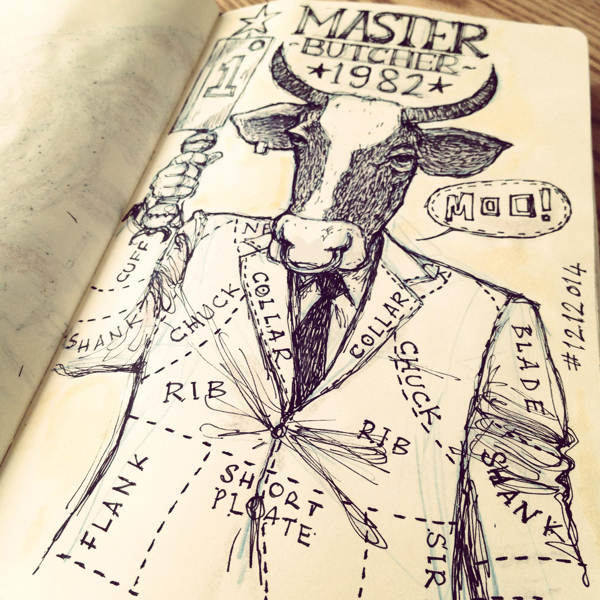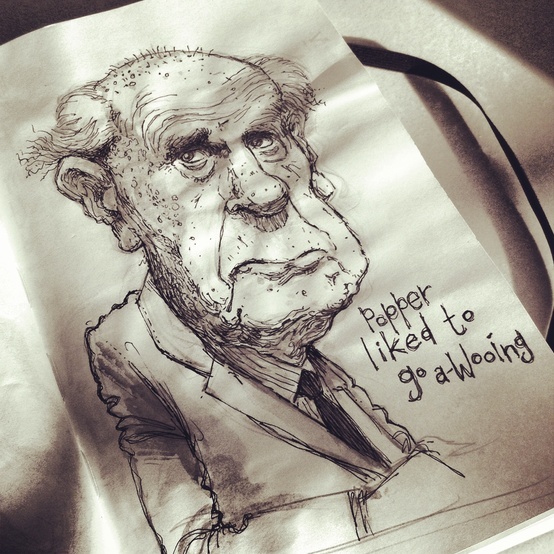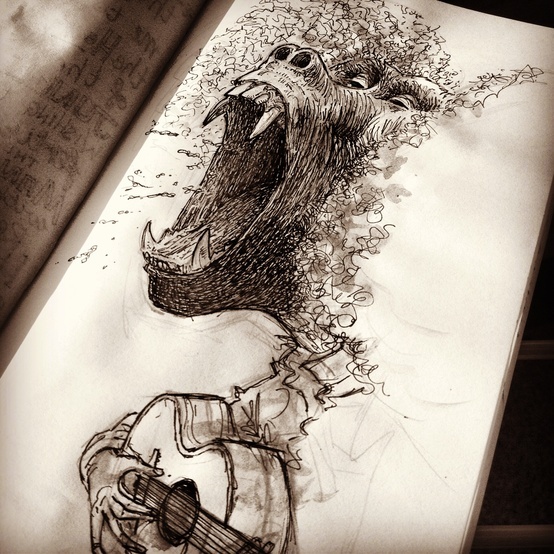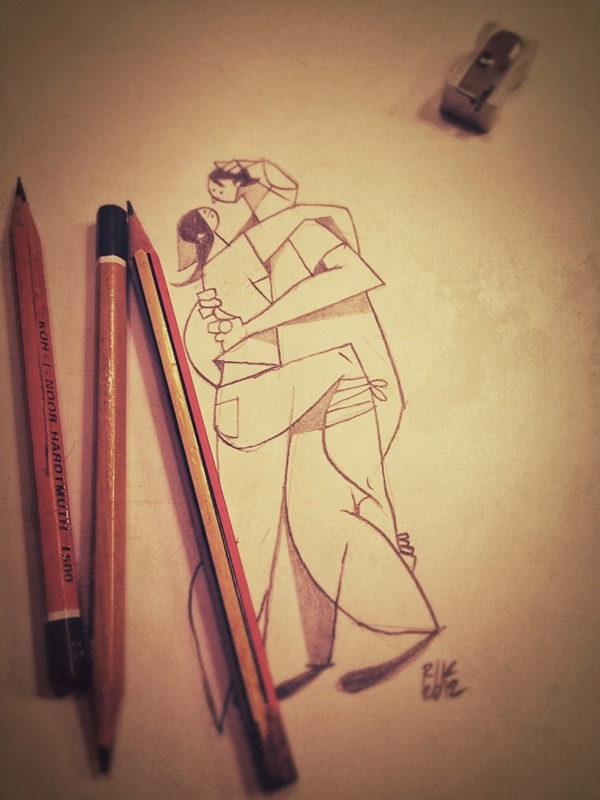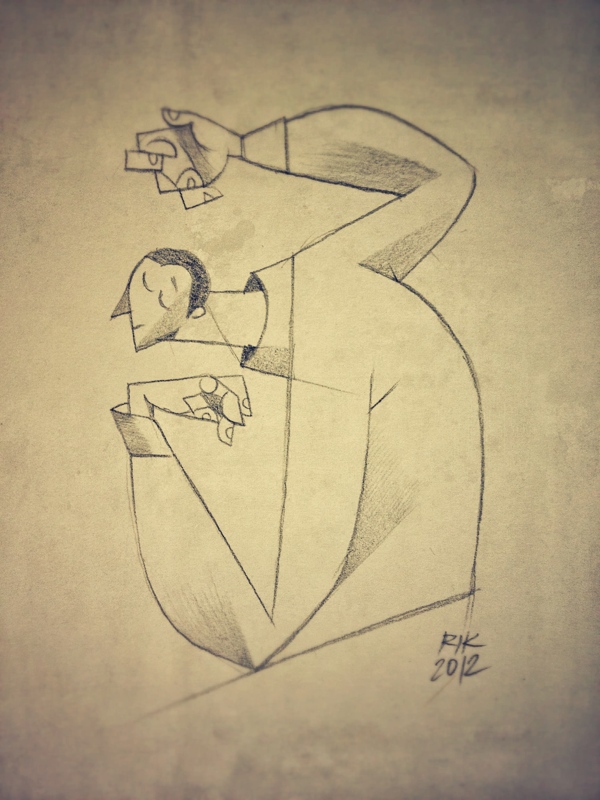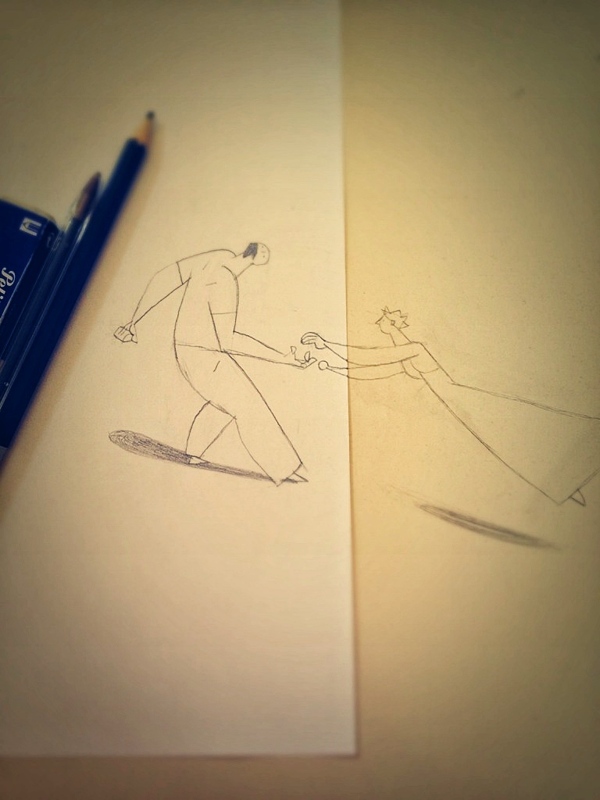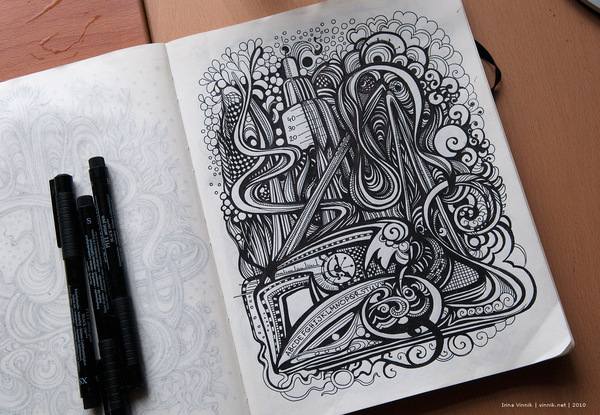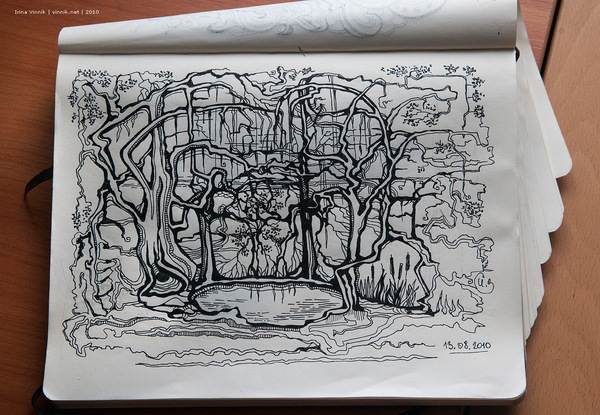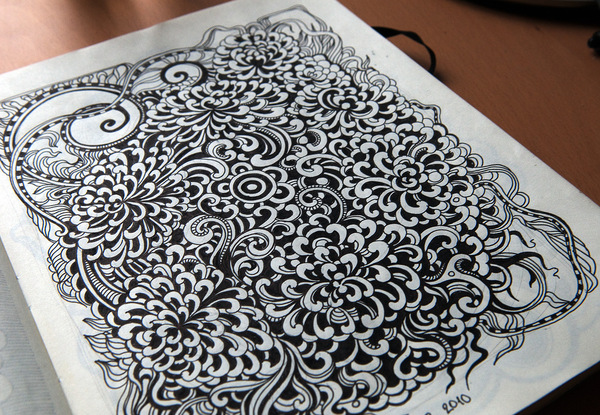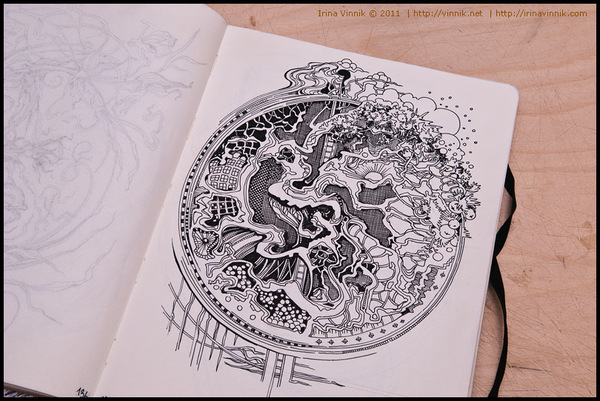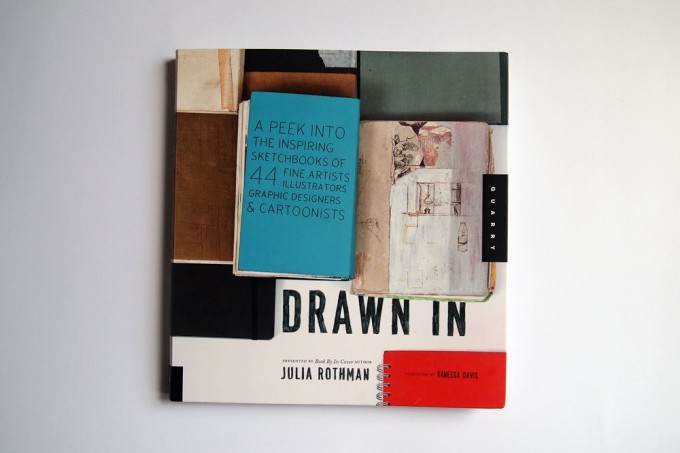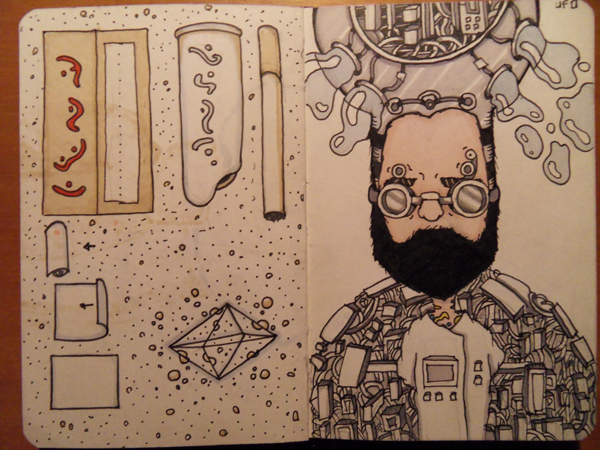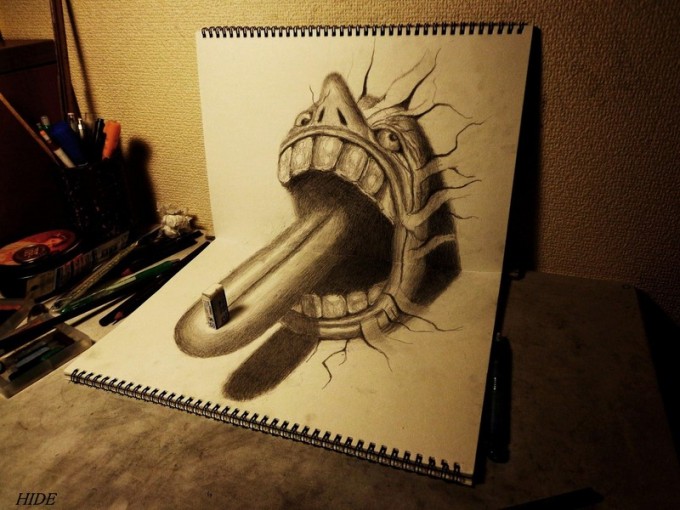 LOVE This guys 3D Sketches!! Incredible Illusions!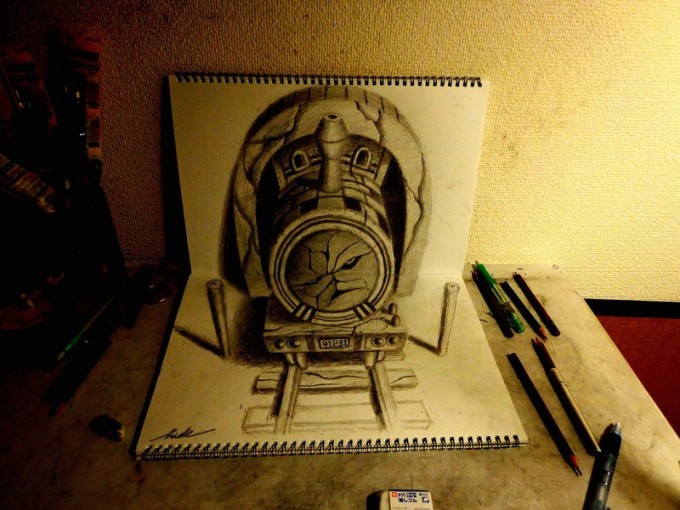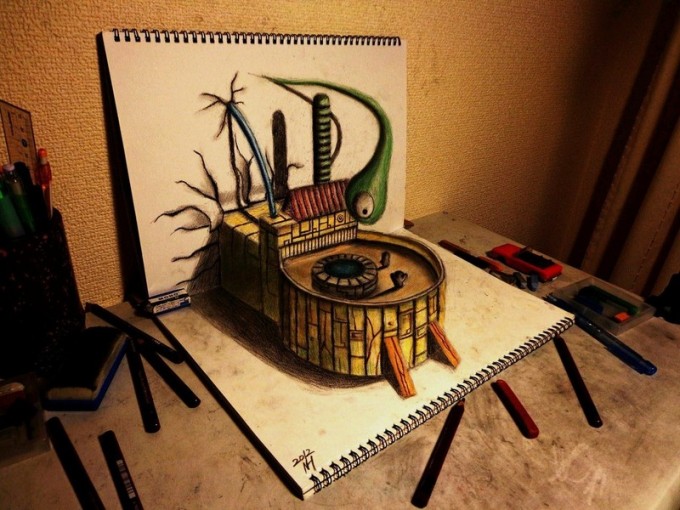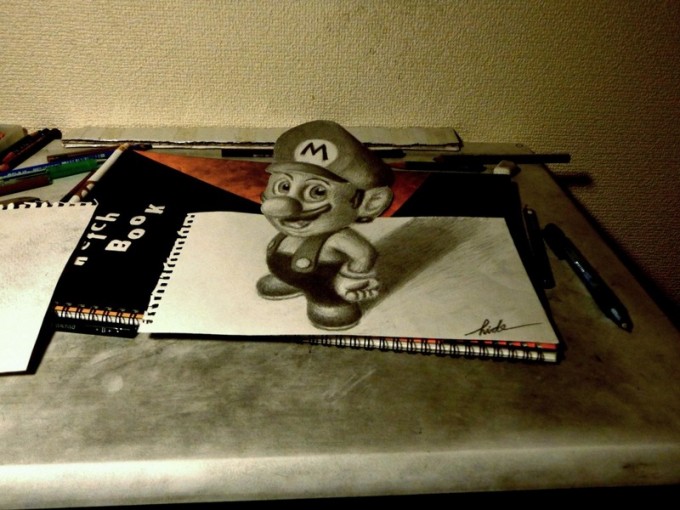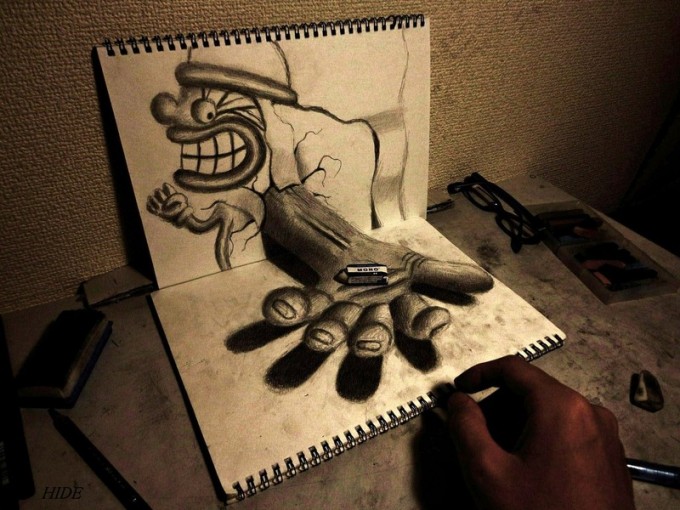 NEED… Moar? If you are hungry for even more epic sketchbook art then check out these epic resources for even moar drawing inspiration!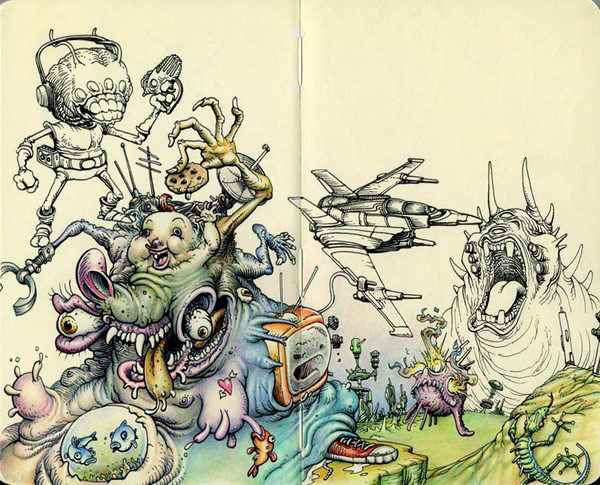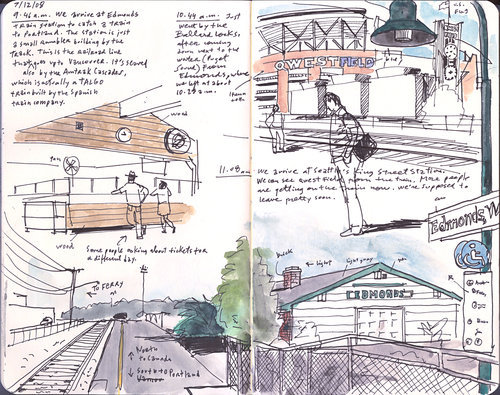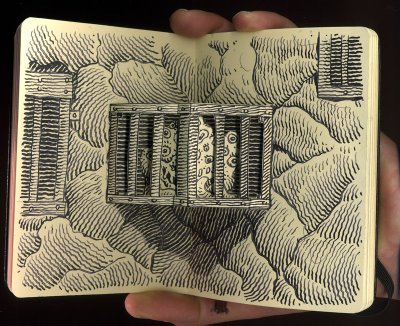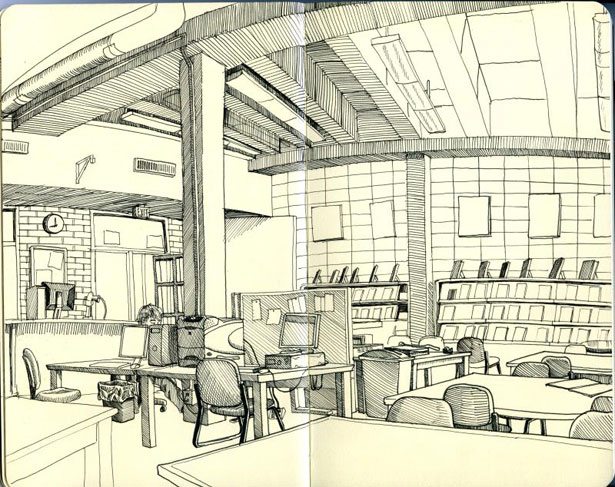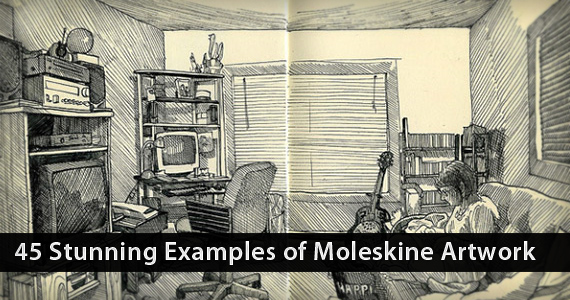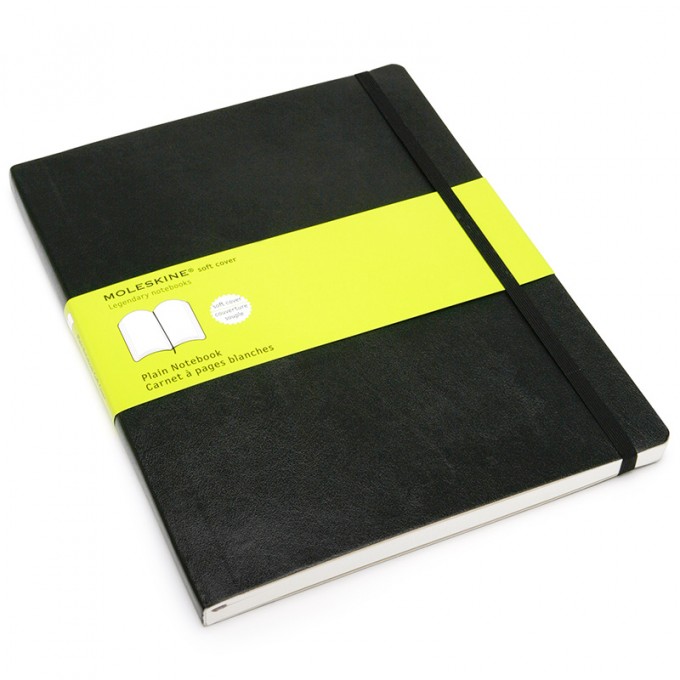 Now that you are inspired, this may seem crazy, but grab a moleskin, and draw your own sketches mebe? 😀
What was your favorite Sketch Art? Found any awesome Sketchbook Illustrations that we have missed? What is your favorite thing to doodle or draw in your notebook during spare time? Got any scans to share with us? Share with the class in the comments below! Thanks for Reading!
You like this? Don't forget to follow us on twitter @andysowards and like us on facebook @andysowardsfan! We are also on that Google Plus & Pinterest thing.