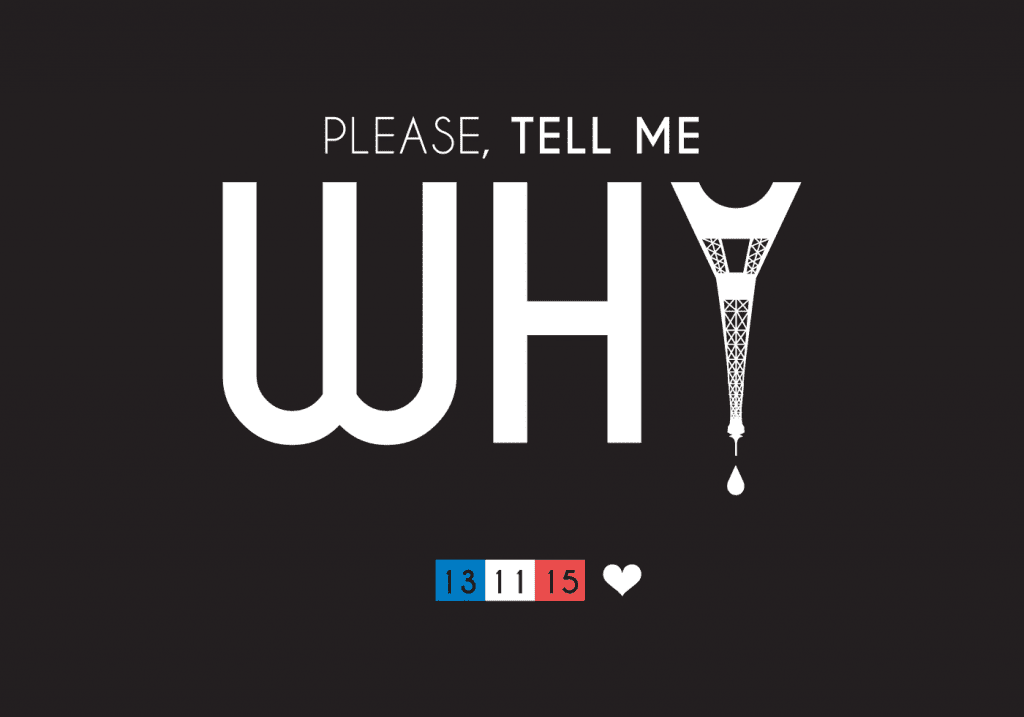 We wanted to do our part in supporting France in the wake of the tragedy that took place on November 13th, 2015. While only time will heal those wounds, Art has been a good way for people to express their emotions and deal with the grief – art helps us remember, but it also helps us move on.
Today we pay homage to Paris by remembering the Attack in our own way, with an exclusive icon set from our friends, Vecteezy. The set contains their original illustration "Please Tell Me Why" with all the accompanying files you would need to edit, modify, learn how it was made, and make your own memorial piece to spread your message of peace, all available for free of course. This vector illustration resource includes a PNG file, a PSD file, AI, SVG formats and EPS files.
Here's a full preview of the "Please Tell Me Why" memorial illustration for quick reference. Download yours below:
Please Tell Me Why Artwork
Terms of Use
This vector illustration is licensed under a Creative Commons Attribution 3.0 License. The illustration may not be resold, sub-licensed, rented, transferred or otherwise made available for use.
If you'd like to share this illustration, please refer your friends to this page.
Liked the Illustration? Have your own message of peace you'd like to share?
Share your comments and links below and let us know what you'd like to see next!