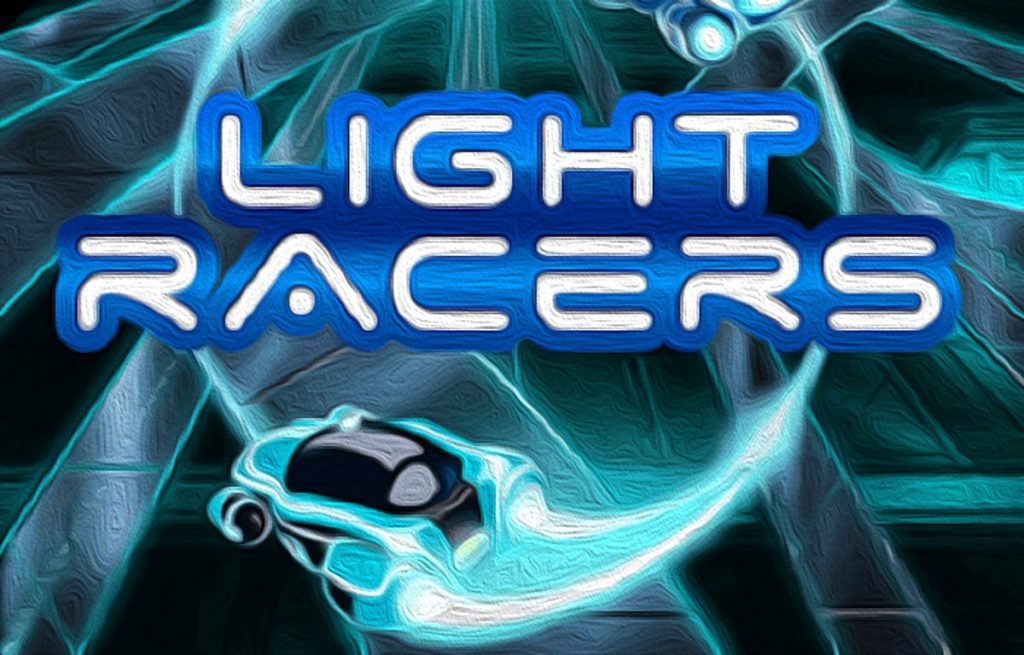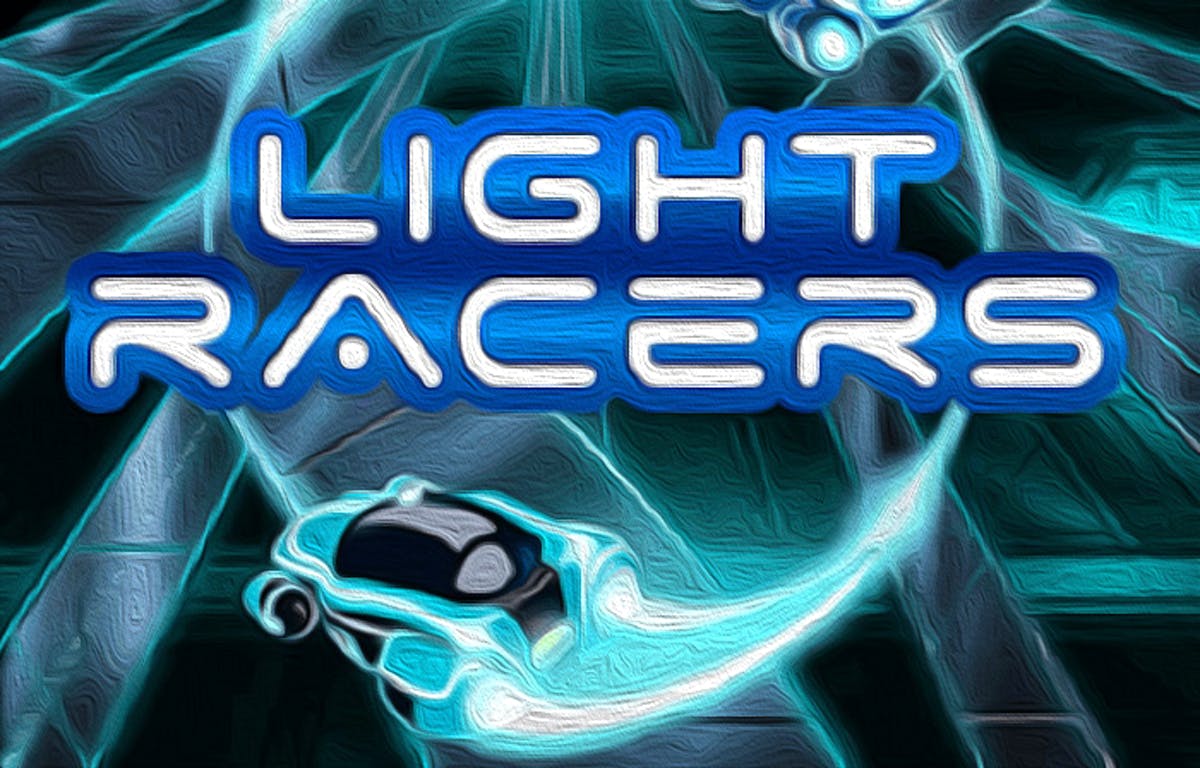 Despite the constant evolution and technological advances that are inherent in the digital age, gamers can sometimes be a strangely conservative bunch of people. They know what they like, and developers can sometimes shoot themselves in the foot by trying to generate cross-genre appeal, and end up pleasing nobody. It's a little like the reason we've never seen a Star Trek Meets Star Wars movie, and, God willing, never will.
Done right, however, a game that combines different genres can be an enormous success, appealing to those who approach it from either direction, and even making them look at a different genre of gaming from a whole new mindset.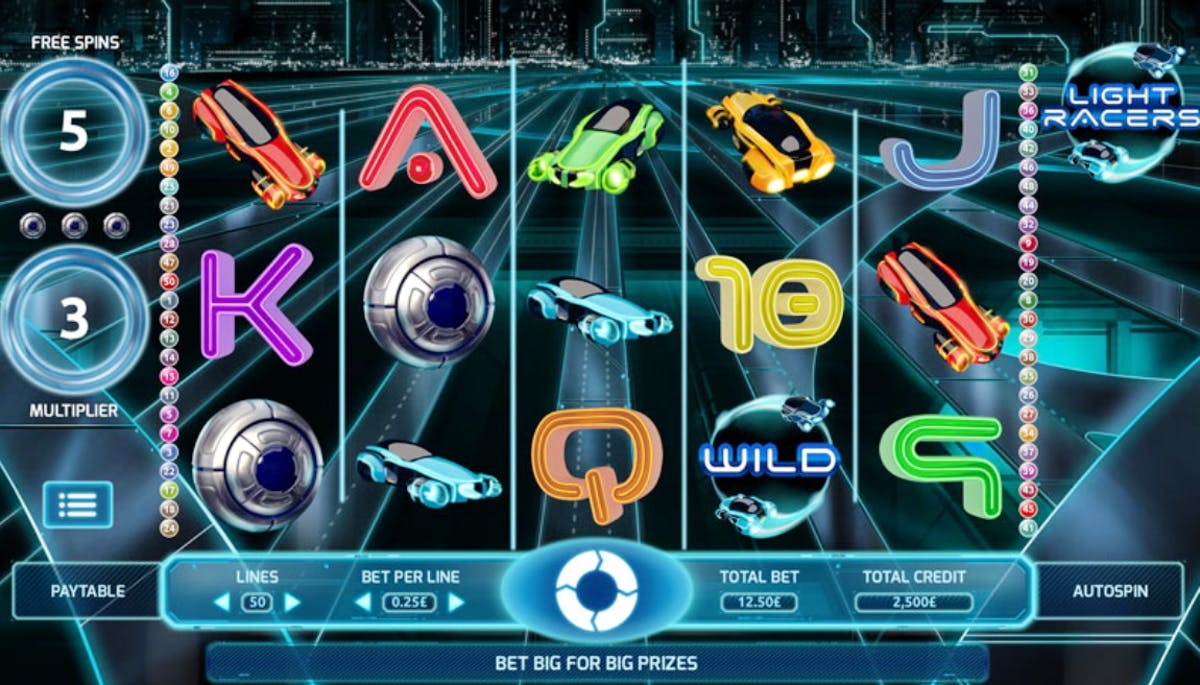 This is what The Games Company has set out to do with Light Racers, and they have achieved their objective with some panache. What genres could be more established than slots and driving games? From those earliest days, when a video game was something that was played in a seaside arcade on cabinets, these were the mainstays. It might not have been a case of "never the twain shall meet" but most of us predominantly fell into one camp or another.
There have, of course, been other driving-related slots games over recent years, but this is one that does it better than most.
Background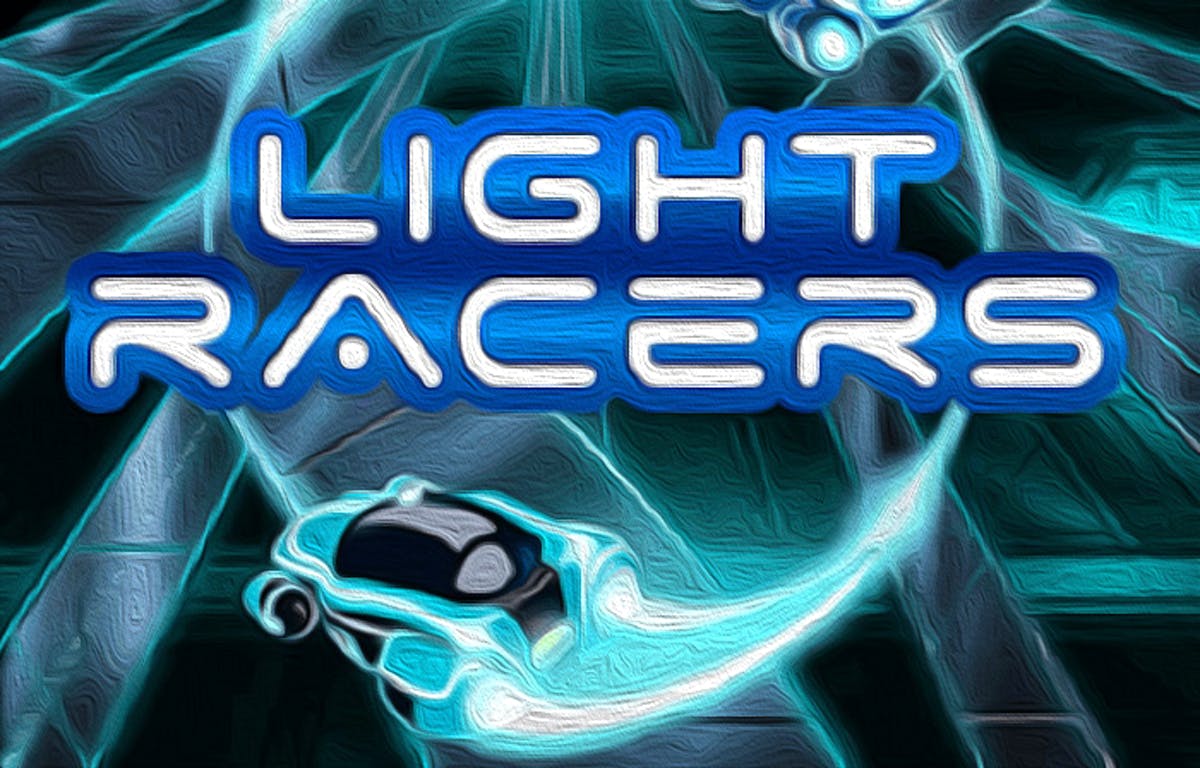 The game is set in a futuristic neon-filled world, where the cars go by so quickly along the suspended highways, you see only the trail of light left in their wake. The game has a thumping techno soundtrack that you will either love or hate, and the whole experience is a little reminiscent of the movie Tron. The game was released in Gibraltar this summer, and was initially available on only a couple of sites. It is steadily becoming one of the most popular Bitcoin games around, and there are more places emerging where you can play Light Racers as its popularity continues to grow.
Techie facts for the slots gurus
Light Racers adopts what is rapidly becoming the standard five reel format, and there are up to 50 paylines. Players have the option to play with as many of them as they wish, which is a nice touch and adds a new dimension that is not commonly seen. RTP is a very respectable 96 percent.
The four coloured cars represent the big-money symbols, and these are accompanied on the reels by playing card-type symbols ranging from 9 as the lowest, right up to Ace. The other symbols you need to be aware of are the Light Racers game logo, which acts as the wild, and the scatter, which is a metal sphere.
Free spins feature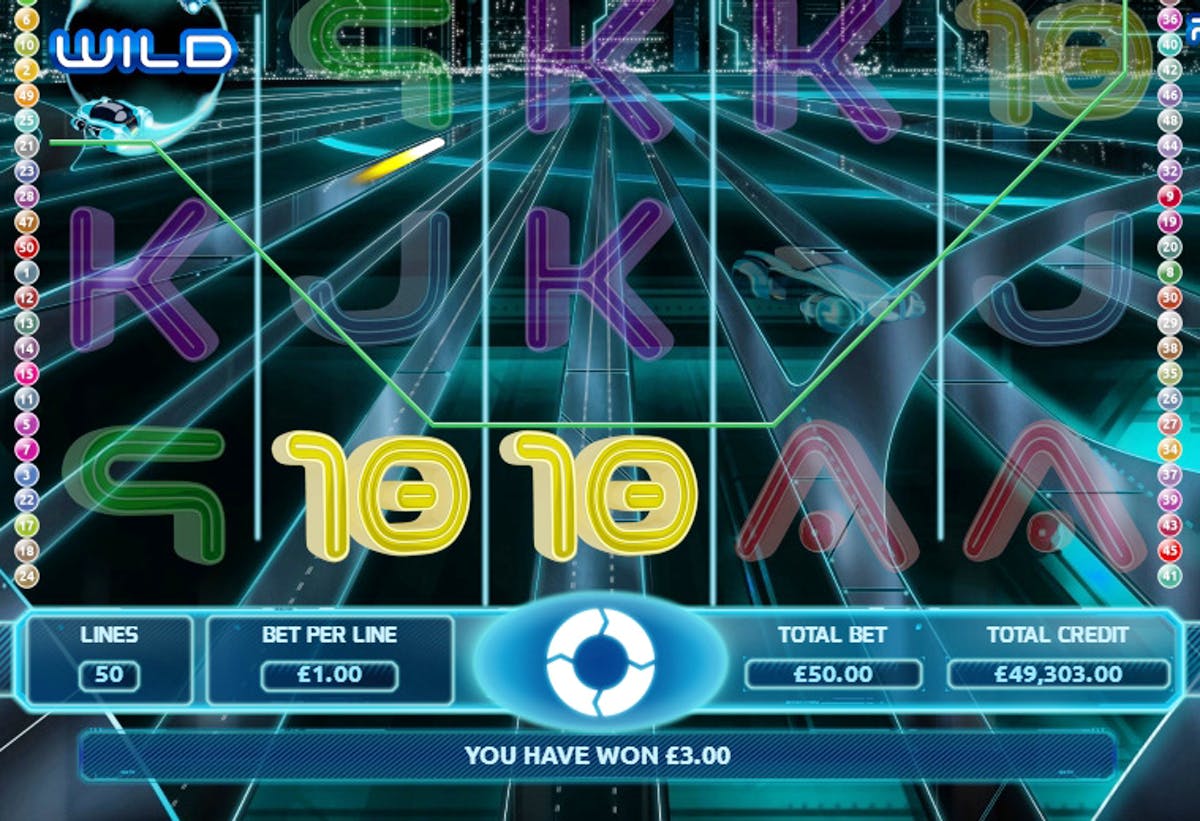 Land three or more scatters anywhere on the reels and you will enter free spins territory. Keep an eye on the two numbers showing to the left of the screen beside the reels. These will keep changing during regular play, and indicate the number of free spins and the multiplier you will receive if the scatters come up with the goods. These could be anything up to 25 and 10x respectively, and if you land more scatters during your free spins, they will just keep piling up at the same rates. In other words, there is a genuine opportunity to win big here.
A welcome addition that will attract new fans
Slots fans will enjoy the flexibility of the multiple paylines and the potential payouts offered by the free spins feature, while even those who are usually into traditional driving games cannot help but be seduced by the fantastic production values and almost movie-like sound and visuals. Room for improvement? Of course there is, this is a game that is crying out for a bonus game, and players are already suggesting that the developers have missed a trick in failing to incorporate one. However, there is an argument that it is always good to leave people asking for more, and doubtless, The Games Company is already working on a follow up for next year.
You can read more about Light Racers at the Bitcoin casino blog here, but in summary, this is a great example of the cross-genre gaming that is becoming so common in today's slots, and is one that will appeal to everyone.