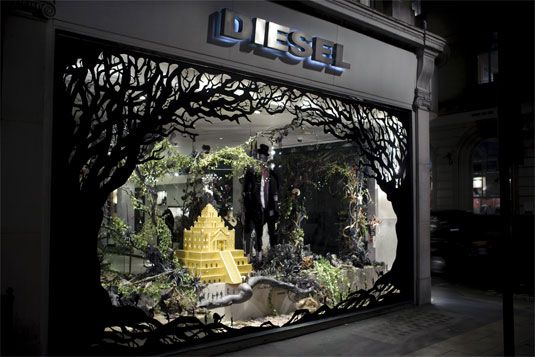 Brand identity is incredibly important for all kinds of businesses, including retail. Brand can appeal to shoppers, as many shoppers use branding to help them decide where to shop. They're looking for shared values and the identity you communicate with them is how they'll find those. Your brand is what helps your shop to stand out on the high street and tells your story to the consumer, helping them to resonate with your brand. Brand identity is what tells consumers whether your store will offer them bargains for trend-setters or classics for those with a higher bank balance. You should bring your brand identity into your shopping experience in all of your brick-and-mortar shops.
Be Consistent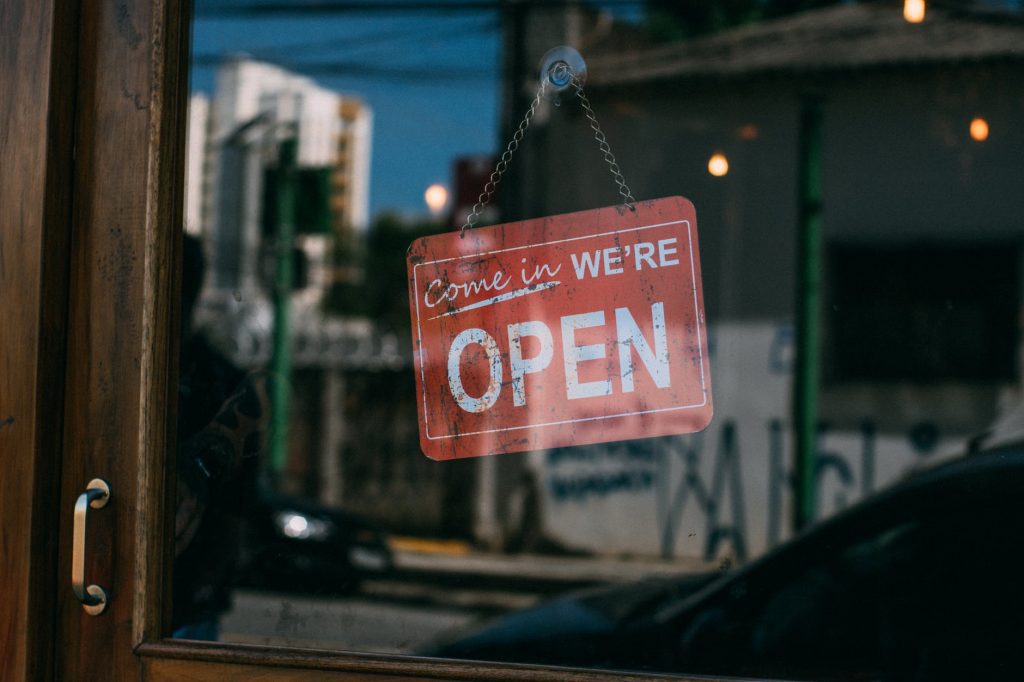 4 Retail Store Design Problems Guaranteed To Turn Customers Away
When bringing brand identity into a physical store, start by thinking about you want your customer to feel when they're in your store. What feelings should they identify with you, and how can you make their shopping experience match that? All aspects of the brand need to work together to create this feeling, both in store and online.
Consistency is essential. Everything, including logos, fonts, the feel of any marketing the the design of the stores should be consistent. Retail design companies, who design for eyewear businesses, can help you to nail a store design that matches your branding.
What you're aiming for is that whenever a consumer interacts with your brand, whether they read an email from you, look at your website or come into your store, the feelings and experiences should be the same. Without a proper brand identity in place, the message can become confused and your identity is lost in communication. If your retail stores feel different to the experience of engaging with your business on social media, this is confusing and off putting for the consumer. Keep things consistent.
To make this easier, document your brand identity. Have clear guidelines on tone of voice, your company mission and for the usage of logos, fonts and colors. Everyone in the business should be properly trained on your brand identity, and feel empowered to point out anything that looks or feels 'off brand'.
Cross-department communication is important too. Make sure that your store managers, marketing team, product managers and all other areas of the business are aligned with each other and have open lines of communication. Brand identity is easier to maintain with everyone on the same page. You could do this with a regular status update emails or meetings.
Identify your target audience. This should tie in with the documentation of your brand identity. Identify target audience segments and what their pain points are that you can address. A clear target audience gives you someone to aim your brand at, helping employees relate to the customer through the persona of your brand much more easily.
Get The Signage Right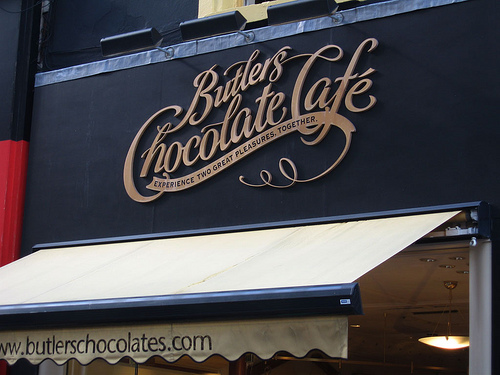 35 Examples of Beautiful Sign Designs
Your signage in a physical store is usually the first interaction that the consumer has with you. This means it is key that your signage introduces your brand identity immediately. Start with the store name over the entrance, as this leaves a memorable first impression. Your window displays are important too. You want your brand identity to be strong around the entrance to the store. Consumers passing by or coming in should be able to immediately know exactly who you are and that they are entering your world.
A simple trick to create a good first impression is with a chalkboard on the sidewalk in front of your store. Is your brand identity aspirational? Write a quote on the board. Is your brand funny? Put a joke on there. These boards catch attention, and if you get them right could even help you to get your name out there, as they can often find their way onto Instagram.
Once your customer has made it inside the shop, all the signage from merchandising to wayfind should be on brand. Your employee's style of dress, the price tags, or signs to find the tills should all be consistent, using the same set of fonts, colors, voice and tone that align with your brand identity.
Use Your Logo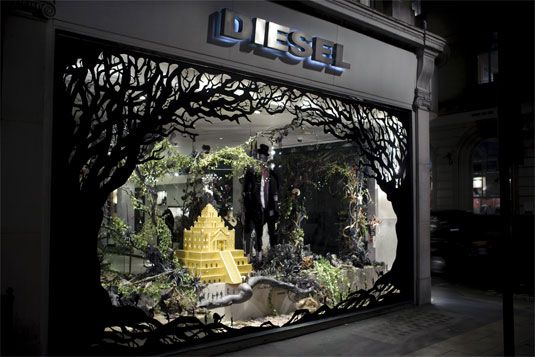 18 wonderful window display designs
Your logo is an essential part of your brand identity, and that logo should be part of your in-store experience. Don't just shove your logo wherever there's an empty space in store; use it more strategically.
A logo can go on staff uniforms, product displays, receipts, shopping bags, price tags and more. Don't overwhelm customers with it, but don't underwhelm them either. More high-end brands keep their branding minimal and often use a lot of white space in their store designs. This is especially common with brands of designer shoes or handbags, where the products speak for themselves. More discount retailers tend to go harder with the branding, with more signage, bigger logos as part of the design and often use strong colors in store.
Use Color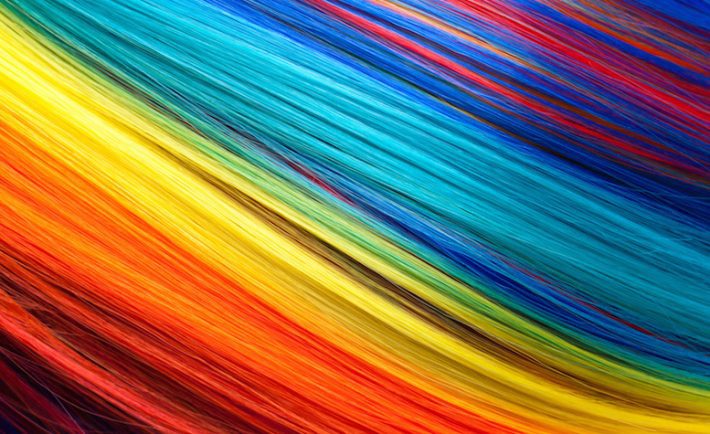 What You Should Know About the Game of Colors When Creating Your Brand
Color can be a great way to increase brand recognition if you use it wisely. Choosing the right colors could even have a psychological impact on your customers, as color can evoke emotion.
For example, choosing red conveys excitement, youth and boldness. Health and wellness stores often pick grays or greens as these suggest calm, health and balance. Yellow feels cheerful and optimistic, while blue feels trustworthy. Choose colors that match how you want your customers to feel when they are in your store.
Strong branding can be used in a number of ways in a retail environment. Your brand identity helps the customer to understand who you are, what you do and why they should shop with you. Brand is used to brand recognition, customer loyalty, encouragement to spend and consistent company messaging. Everything in store, from the sign over the entrance to the way your staff greet people at the tills is part of your brand identity and should be thought about carefully. With strong brand guidelines, empower your team to be brand police, keeping everything in store on message.