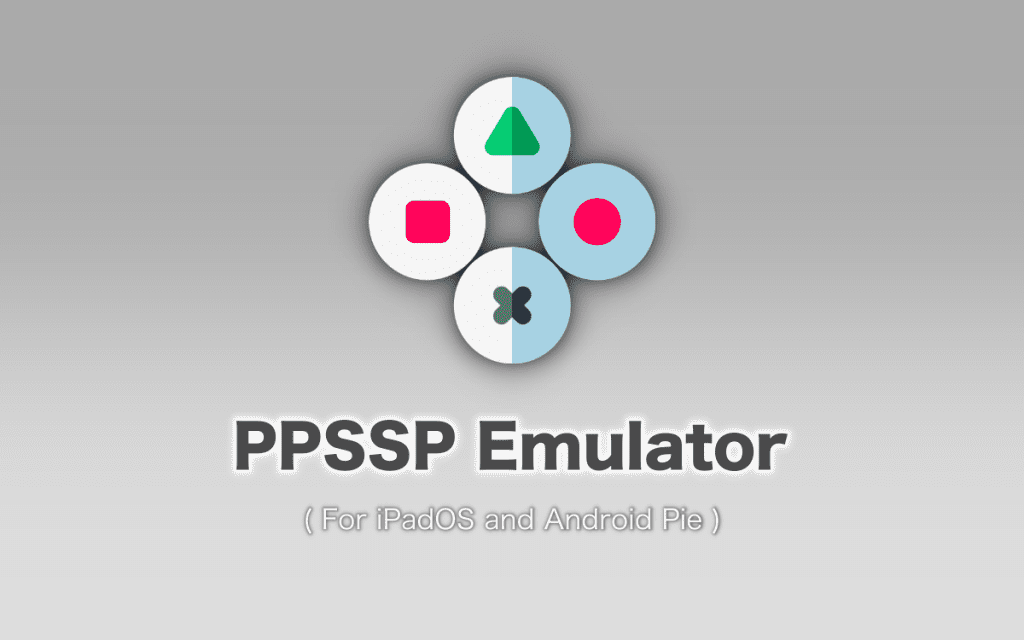 Did you used to have a PlayStation Portable (PSP) handheld games console? Or a PlayStation? Loved the games you could play on it? Well, now you can play them on your iOS or Android mobile device.  iOS users would, in the past, have had to jailbreak their devices and, while there are a few emulator apps in the Android app store, none of them offer what an app called PPSSPP does. PPSSPP stands for "PlayStation Portable Simulator Suitable for Playing Portably" and this emulator app, completely free to download and use, offers all users the chance to play their favorite PSP and PlayStation games once more on their mobile devices.
It does work on all mobile devices, but if you have at least 2GB RAM, preferably more, you will get a much smoother and better app experience as you play anything from the oldest classic games to the latest high-graphic offerings.
PPSSPP Features: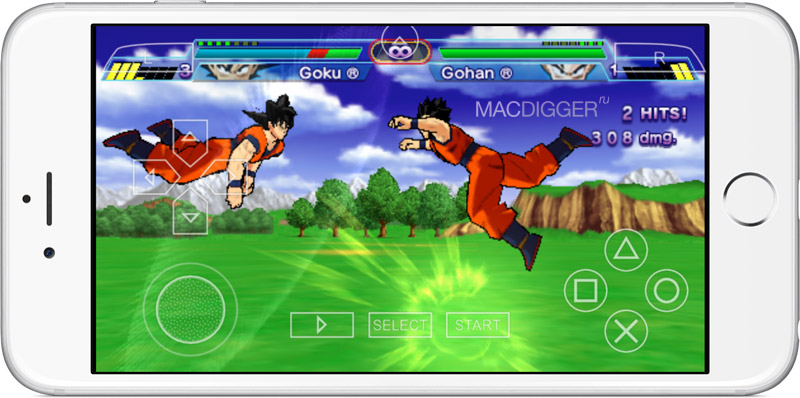 A comprehensive app, PPSSPP emulator app offers plenty of features for all users:
Easy to download
One of the most user-friendly emulator apps
Works on iOS and Android
No need to jailbreak or root your device
Supports all iOS devices on iOS 10 or above
Supports all Android devices on v4.0 or higher
Also works on some smart TVs, TV boxes and other devices
Hundreds of PSP and PlayStation games
Play the old classic favorites right up to the latest games, whatever takes your fancy
Multiplayer online gaming supported
Record your games and use Bluetooth or Wi-Fi to share them
LAN support allows some games to be played over local networks without needing a Wi-Fi connection
Games are hosted and stored on cloud servers – faster downloads, much safer gaming, and full storage
One emulator for all supported consoles – no need for separate ones, just click and play
Download external ROMS into PPSSPP
Create your own game controls and game maps
Loads more cool features
A ROM is a software version of the physical disc/cartridge that you use in your games console. Unless you actually own that game in its physical form, downloading ROMs is considered illegal due to copyright  – if you choose to download external PPSSPP ROMs, you do so at your own risk.
How to Download PPSSPP: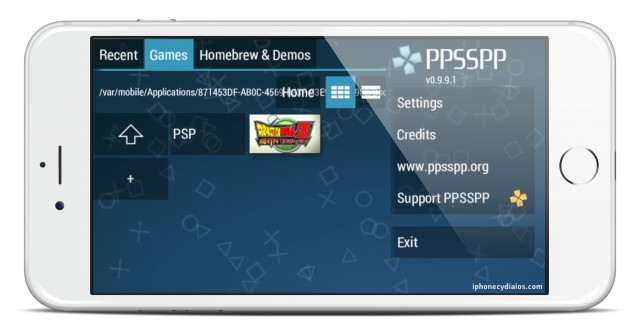 PPSSPP is an unofficial emulator app and, as such, you won't find it in any official app store. However, that doesn't mean you can't have it, and we have three ways for you to download it – two methods for iOS devices and one for Android. All of them are simple to follow.
Method 1: Emus4U App – iOS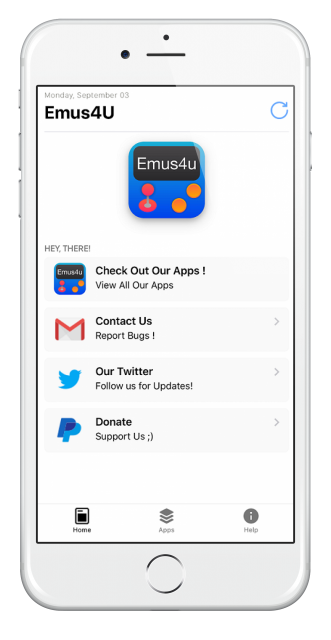 Because PPSSPP cannot be found in any official app store, the best way of getting it is to install an external app installer called Emus4U. This offers a whole load of additional content – modified games, tweaked apps, Cydia tweaks for free, and so much more. Here's how to get PPSSPP with it:
Go to the official Emus4U site from Safari browser on your iPhone or iPad
Download Emus4U directly to your device
Open it and tap on Emulators
Find PPSSPP – browse the list or use the search box
Tap it and then tap on Get > Install
You can use PPSSPP when you see it on your home screen
Method 2: iOS IPA File Download
This method will not give you all the extras you get with Emus4U, but it will get you PPSSPP onto your iPhone or iPad. For this method, you need your Mac or PC, iOS device and cable, Cydia Impactor tool, and the app IPA file. Cydia Impactor is by far the best way of installing individual IPA files for apps not supported by Apple::
Connect your iPhone or iPad to your Mac or PC
Download Cydia Impactor
Download the PPSSPP IPA file
Open Cydia Impactor and, when it has picked up your device, drag the IPA file and drop it into the app
Type in your Apple ID and password in and wait
When Cydia Impactor has done its job, PPSSPP will be installed on your device.
Untrusted Developer Error:
For both of the above methods, when you try to use the app, you will get the Untrusted developer error, Apple's way of telling you they don't know who the developer is. It is very easy to resolve, though:
Make a note of the name of the developer from the error message
Open your iOS Settings app
Navigate through General to Profiles and Device Management
Find the developer name or your Apple ID and tap it
Tap Trust and the app is ready for you to use and enjoy.
You may also need to repeat these steps for any other apps or games that you download using Emus4U.
Method 3: APK File Download for Android
This will take a few minutes, but it is the only way for  Android users to get the app on their devices. Please make sure you follow the guide EXACTLY as it is written; otherwise, the emulator cannot be installed:
First, open your Android settings app
Go to Security settings and find the Unknown Sources option
Make sure the box next to it is checked – if you don't do this, PPSSPP cannot be downloaded
Now download the app's APK file onto your Android device
Open your Android downloads folder, find PPSSPP, double tap it and wait for the installation process to complete
PPSSPP is ready, enjoy all your favorite games.
Alternative Download Method:
Emus4U is an excellent app installer, but it may not work for you, or you may not find a particular app or game that you are looking for. There is an alternative to Emus4U; it's called TweakBox. With more than 2000, apps, games, tweaks, and more in this comprehensive installer, it is one of the best alternatives.
Downloading it is simple – follow the steps for the Emus4U method but download TweakBox instead.
PPSSPP is a fantastic way of playing your PSP and PS games on your Android or iOS device. No jailbreak, no rooting, everything is free, and the support is excellent. Download it today and immerse yourself in a  world of gaming you thought you would never get on a mobile device.