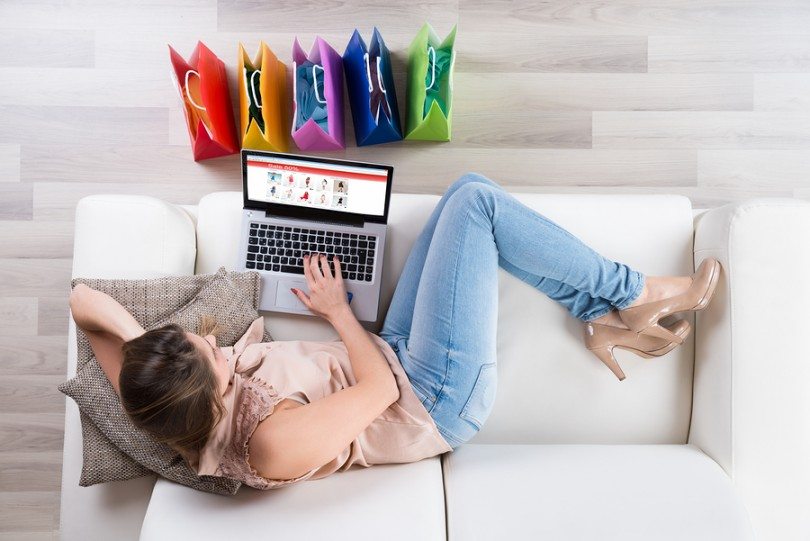 Here are essential tips to turn around tables and boosts your sales on e-commerce.
Your Magento store should increase sales. But there are some strategies that make it impossible to reach that goal. Here are nine of the best strategies to encourage sales quickly and easily. These are just some of the best methods for boosting sales.

1 – Feature Your Products

This is a good time to show off your best products. Nothing looks better than having some of your most-popular products up-front and center. You also want to make sure that your website looks as clean and simple as possible. That means not having attractive images, clear labels, and beautiful colors.

You should also take a good look at your product descriptions. Are they cohesive? Engaging? Interesting? Do they make you want to purchase your products?

Next, you'll want to look at your product images. Do the colors go with the theme of your website? Is the lighting attractive? Can you see the finer details? How's the resolution?

Each of these features can make an impact on your conversion and sales rates. If you're using a content management system, you'll want to use extensions and plugins that allow you to quickly upload products to your online shop.

2 – Get to Know Your Audience

This is also a good time to get to know your target audience. This involves getting to know their desires, habits, and needs. One way to do is to determine their demographics, such as their age, country of origin, gender, and other fields of interest. If you need more information about your customers, then you should send them an online survey or e-mail newsletter.

You can always use a Magento extension that can give you important details such as geo-location. But you can only personalize that content so much. Think outside of the box when it comes to using this information, such as creating personalized holiday e-mails.

3 – Encourage Product Reviews

Product reviews have become an important part of marketing. People always want to know a customer's previous experience. Encouraging your customers to write product reviews by offering something for free. An automated product review e-mail notification system can help encourage those reviews.

You may even want to feature those reviews on your online store. Even though reviews won't increase sales, they can help customers to make the right buying decisions.

4 – Reduce Abandoned Carts

Did you know that abandoned cart e-mails can lead to a 10% increase in purchases? This is a powerful way to remind customers what they have in their shopping carts. Abandoned cart e-mails are one of the most useful ways to increase conversions and sales. There are plenty of Magento extensions that can help you get started.

Or, you can choose not to send any e-mails at all. Finding out why your customers are abandoning their shopping carts is a great way to prevent this problem from happening again. Trends can help you determine why abandoned shopping carts happen. One common reason is shopping costs, which can be resolved by offering free shipping.

Another reason for an abandoned shopping cart is the delivery date. You can install the delivery date extension to prevent this problem from happening. The delivery date extension allows your customers to choose a date and time that works for them. Plus, it provides all of the information on one page.

5 – Optimize Your Magento Hosting

Another way to increase sales is by optimizing your website. The faster your website loads, the more sales you'll generate. Several reasons for slow websites include poor optmization and using an unsuitable provider. In order to improve your website speed, you'll have to update it.

6 – Take Control of Your Ecommerce Business

What this method means is to update your website using the resources you have access to. This means not relying on SaaS platforms. Most SaaS platforms don't have the customization capabilities that you're looking for. But you don't have to be a developer to take control of your website.

You can unlock the potential of your ecommerce business through the use of auto-installs, extensions, and plugins that can take your website to the look next level. The right ecommerce developer like Mageworx can increase page load speeds, implement custom tools, and optimize environment settings.

7 – Focus on Content

With everything else in place, it's time to think about your content efforts. One of the best way to increase conversions and sales to provide relevant content to your target audience. High-quality content that's provided at the top of the sales funnel can attract potential customers who are searching for your products. Two best tools that can help you get started include Google Trends and MOZ.

8 – Improve the Customer Experience

Personalization is an important part of the marketing experience. You should implement it into your marketing efforts. Combine AI and matchine learning tools with Magento's impressive compatabilities to create a marketing campaign that attracts the right customers. For example, a customer is more likely to purchase from your store if their attributes or name are mentioned in marketing materials.

9 – Cross-Sell & Up-Sell Products

Everyone has been cross-selled or up-selled to at some point in their lives. Up-selling can be a powerful tool for providing customers with additional products to purchase. The key to a successful up-sell is that it should relate to the first product and should not increase the price of the first product. You may also want to consider including recommendations that allow your customers to make the right buying decision.

With these tips in mind, you should be able to increase sales. But these aren't the only methods to use. There are several strategies that are available at your disposal. However, these are just some of the best techniques to get started with.