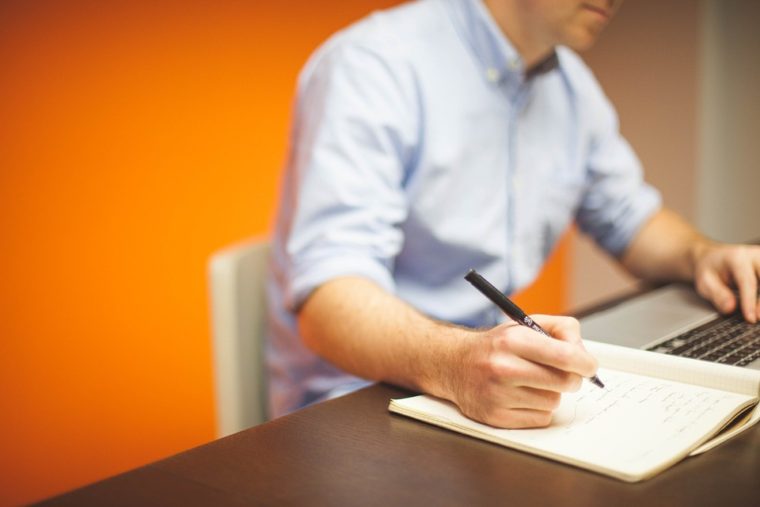 Running a start-up is one of the most exciting things you can do if you're dipping your feet into the business waters. It's an exciting and exhilarating journey which many people have trodden before you, and will continue to tread as time goes on. But as any successful entrepreneur will know, running a start-up is pointless without a bit of growth hacking.
This sort of high-powered marketing is a great way to build interest in your product or service – and, even, get to a stage where you can become profitable. Many marketers have had profit-level success with using marketing tools – so it's definitely worth exploring. This article will check out some of the best marketing tools out there for running a start-up, and show you how you can find the tool that is right for you.
Scheduling tools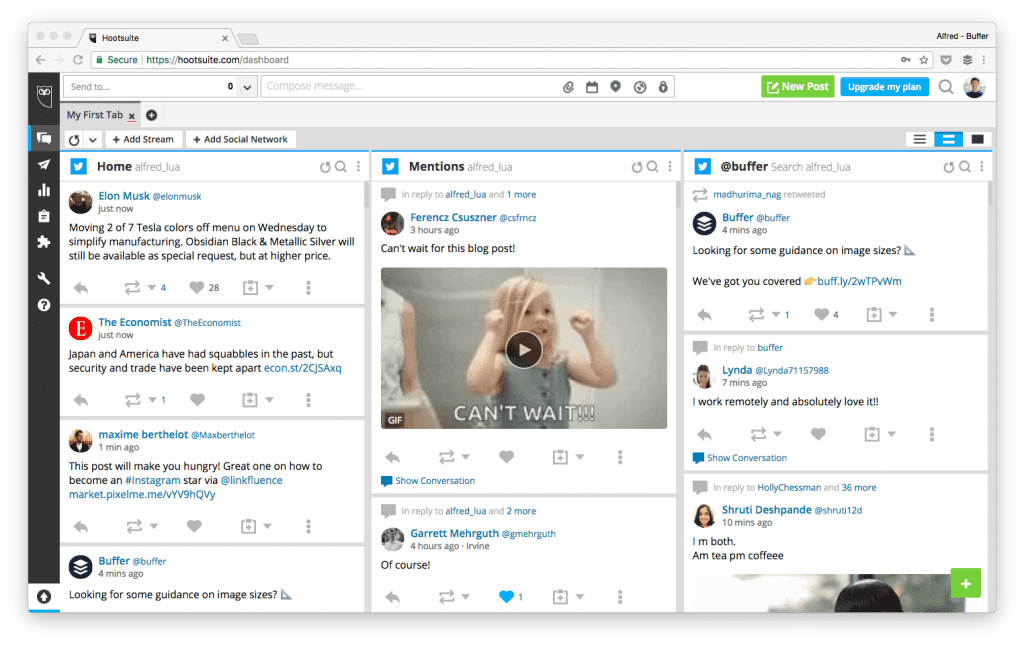 The 25 Top Social Media Management Tools for Businesses of All Sizes
Let's face it: social media is a beast which most businesses, whether they are start-ups or not, are going to have to grapple with in the modern age. Increasingly, more and more people have a presence on one or more such sites – and there's also increasing evidence to show that people are choosing to buy online as well.
But remembering to post on social media on a regular basis can become difficult, because it's a long game – it doesn't deliver instant results, and requires concerted effort over time in order to grow to the point at which it becomes a useful tool. And with so many other things on the to-do list, this can quite easily slip down the list. This problem is especially acute in start-ups, where the lack of staff means every staff member is low on resources. A scheduler like Hootsuite, then, is perfect: this makes it possible to "set and forget" social media posts through automation, so the problem of having to remember to do it each day is removed.
Keyword planners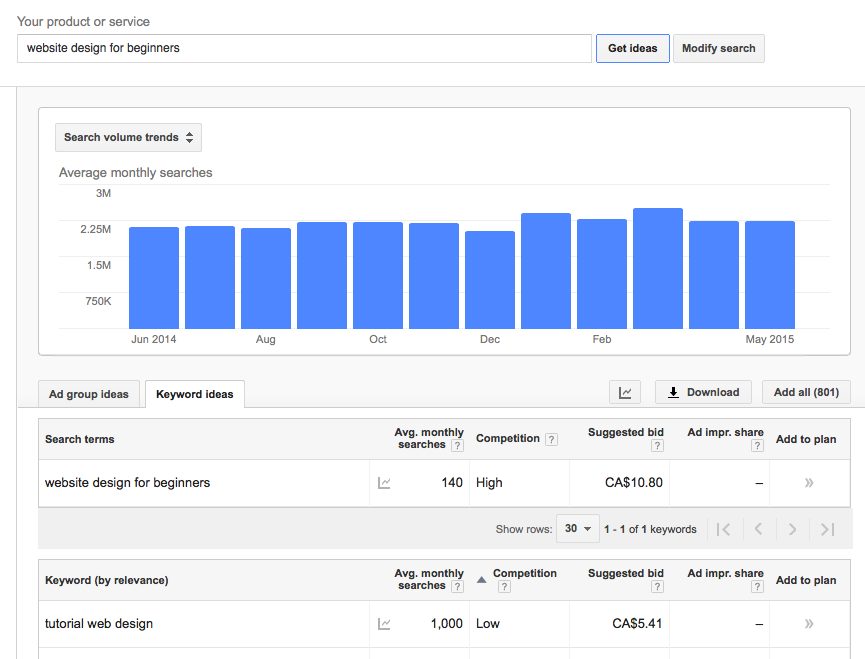 The Startup's Guide to Doing Keyword Research Like The Pros
If you're interested in helping your business site rise up the ranks of Google, hiring one of the many expert firms in the sector is a smart idea. This is true not just for Google, but also for other marketing tools such as email: firms are often recommended, as they can help you bypass some of the bits which are more technically complex for an amateur marketer.
If you're opting for a do it yourself approach to search engine marketing, the keyword planner tool offered by Google is an excellent idea. This tool can tell you which keywords are the most popular in Google, so it's handy for advertisers and for those performing search engine optimization (SEO). Once you have that information, you can decide how to use it. If the keywords you were planning to use are very popular, you might decide to only use some of them in order to avoid paying high cost per click fees or drowning in a sea of similar listings.
If the words you plan to use were less popular, you might want to ease off on them in case the search volume isn't high enough to get the traffic you need. With the keyword planner on your side, however, you'll be able to make an informed decision and find the sweet spot, mixing both relevant but highly targeted keywords with less relevant but less targeted ones.
Freelance Marketplaces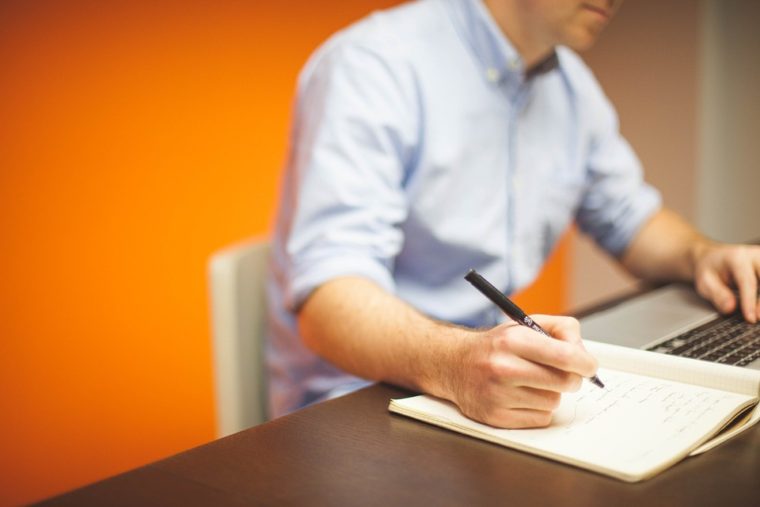 Why Your Freelance Content Marketer is Letting You Down
In a start-up environment, the level of resources you might have at your disposal are unlikely to be enough to complete all the marketing jobs that you wish you could. For that reason, a wide range of marketplaces have been created to connect you to freelancers who can offer the services you need at a competitive price. Online marketplaces tend to be cheaper than real-life freelancers for a range of reasons. Sometimes, the skilled freelancers you can hire are based away from the west, in location such as India or the Philippines – in which the cost of living is often much cheaper.
But perhaps the best aspect of online freelance marketplaces is that they offer all sorts of skills, most of which can be performed through the Internet and submitted remotely once completed. From highly technical skills such as coding and web development to artistic skills such as graphic design or even the creation of marketing copy, there are plenty of skillsets out there which can be tapped in to in order to help your start-up grow at a cost-effective and reasonable price.
Without marketing, you're unlikely to get very far in the business world – especially if you're building a start-up from the ground upwards, as you won't have the benefits of many decades of prestige like established businesses do. But with the assistance of an online marketer, you'll certainly be able to increase the chances of your start-up getting somewhere – and with tools from social media post schedulers to keyword planners on offer, you'll be spoiled for choice.