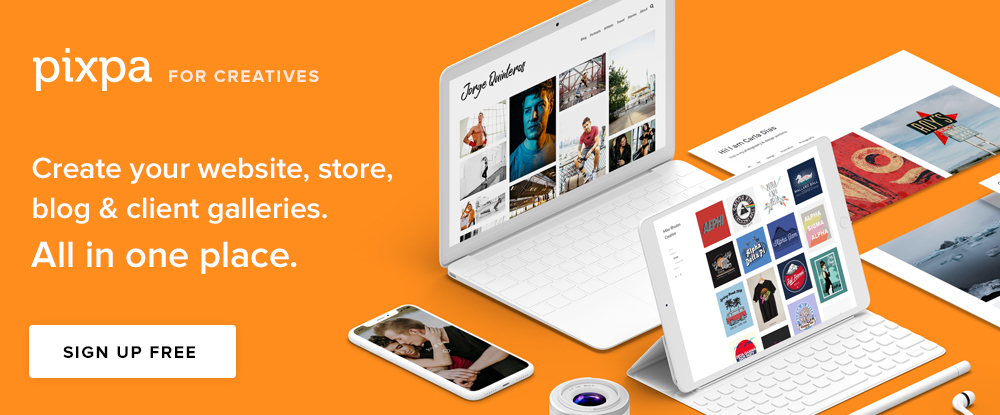 A great way to showcase your projects and impress clients is with a personal portfolio. An even better way is to create an online portfolio. A portfolio website can play a key role in your future success. It enables you to showcase your projects to the whole, wide, wonderful world.
Creating your portfolio website with its online gallery doesn't have to be difficult. There are a variety of platforms to choose from to design a website. That way you can show off your works or create an online store to sell them.
It only makes sense that the best tools tend to give you the best results. It also makes sense to take a look at some of the top portfolio website building tools on the market. They are completely free or offer a free plan or free trial.
That's precisely what you'll find here. Happy hunting!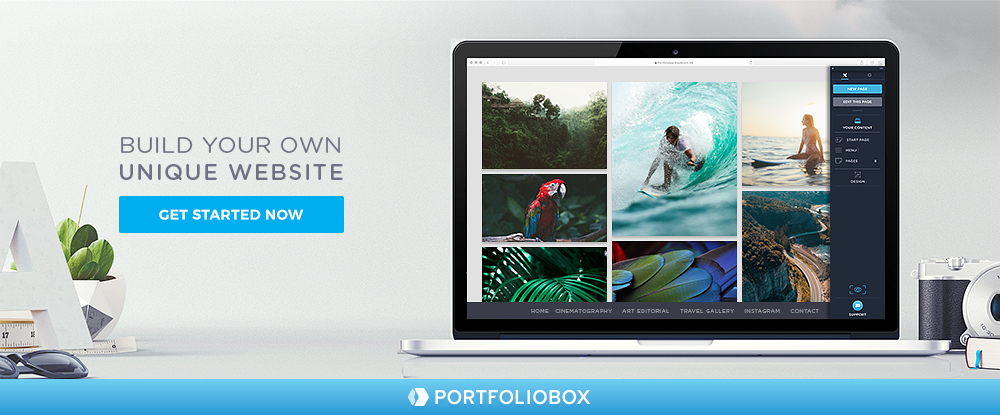 Portfoliobox would be an idea selection for artists, designers, and other creative types; and for small business entrepreneurs as well. This portfolio website design tool is exceptionally easy to use, there's no need for coding, and since it's not a theme-based tool it's extremely flexible and the user is not held back by design constraints or limitations.
If you can envision an awesome portfolio website that will generate plenty of interest and bring in fistfuls of sales, you can build it with Portfoliobox. Best of all, if you have the material close at hand that you want to showcase, you can have your site up and running in a few short hours.
We suggest starting with the free plan. It will give you a good introduction to what Portfoliobox is capable of, and it has the right tools and features to build a medium-size portfolio site. You can easily upgrade to the pro plan if you have a need for virtually unlimited hosting.
Portfoliobox currently claims more than 1 million users. Portfoliobox will be easier to use and more flexible with the release of Portfolio Box 4 a few months from now. Users will also like version 4's added functionality.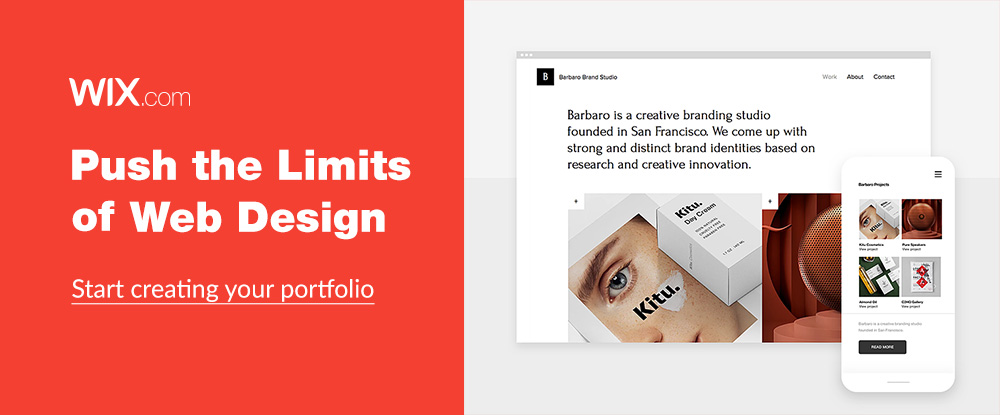 Wix is another highly versatile and flexible tool you can use with great effect to promote your work and make sales through an online shop. Its innovative drag and drop builder, supplemented by more than 500 customizable designer-crafted templates. gives you complete freedom to bring your vision of a perfect portfolio site to life.
No coding is required, nor will you be constrained to having to rely on tweaking the size, shape, and positioning of static images to create an engaging display. Wix offers a selection of cool animations and scroll effects along with video backgrounds you can use to juice up your online portfolio.
Choose your style, create a layout, from scratch if you wish, add features that pertain to your business such as an online store, and go live with a click.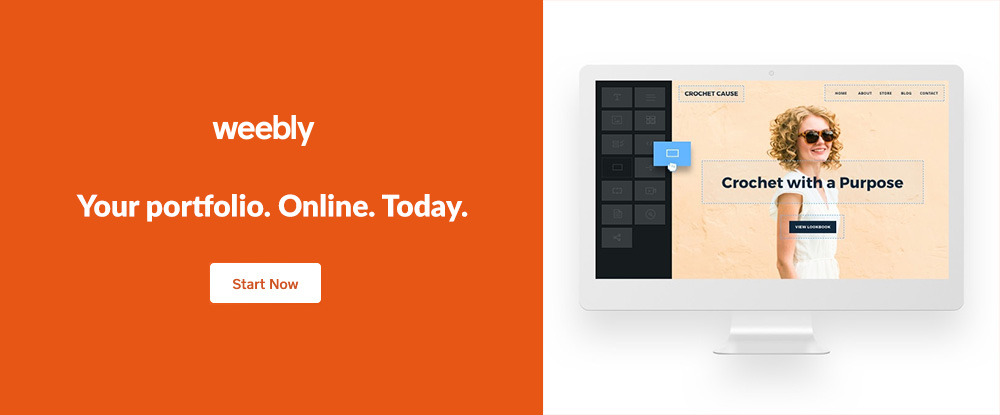 The only limitation you'll have to deal with to build a portfolio site with Weebly lies in your imagination. Put another way, if you can think of it, Weebly gives you the freedom to build it.
That's saying a lot, but when you have all the tools you need and do not need any technical or coding expertise to do the work the sky's the limit. Features include a drag and drop builder, advanced automation effects to make your portfolio stand out, custom fonts to show off your brand, video backgrounds, and more.
Better yet, everything is free, including Weebly's super-fast and reliable hosting service. If you already have a site domain, you can use it. Otherwise, you can purchase a domain from Weebly. If you need professional photos of your products, Weebly can do that for you as well.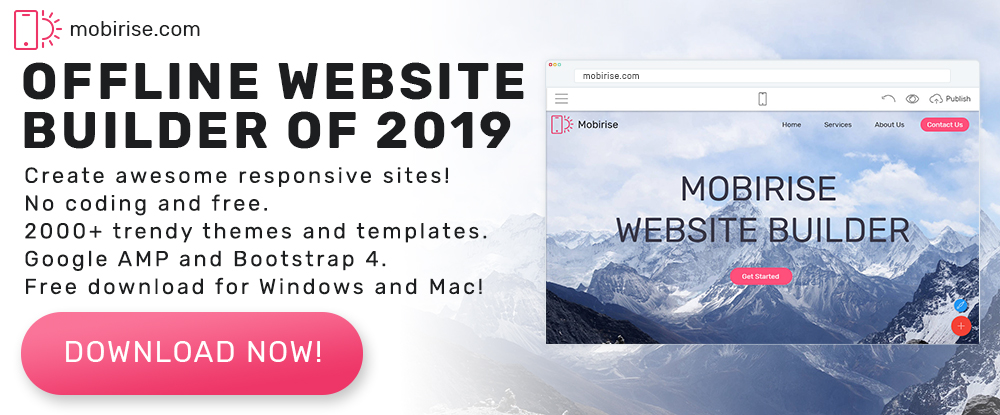 Since Mobirise is an offline builder, you're not tied to any platform, you have total control over the design and use of your site, and you can host it anywhere. Google AMP ensures your portfolio site will be lightning-fast and 100% mobile friendly. Mobirise can already claim over 1.5 million sites.
This top building tool is free to use to create both personal and commercial sites.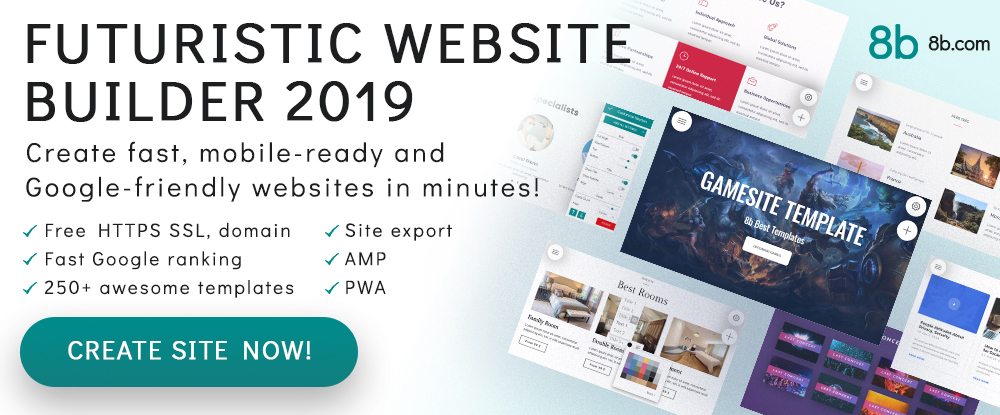 Brand new, super simple, a futuristic interface, and a tool you can use on your desktop or mobile device sums up 8b. Once your design is complete, you can download a copy of it, host it anywhere you want, and get listed in Google with a single click.
Any portfolio website built with 8b is guaranteed to be super-fast and 100% mobile friendly. Since there are no paid plans as yet, 8b is yours for free.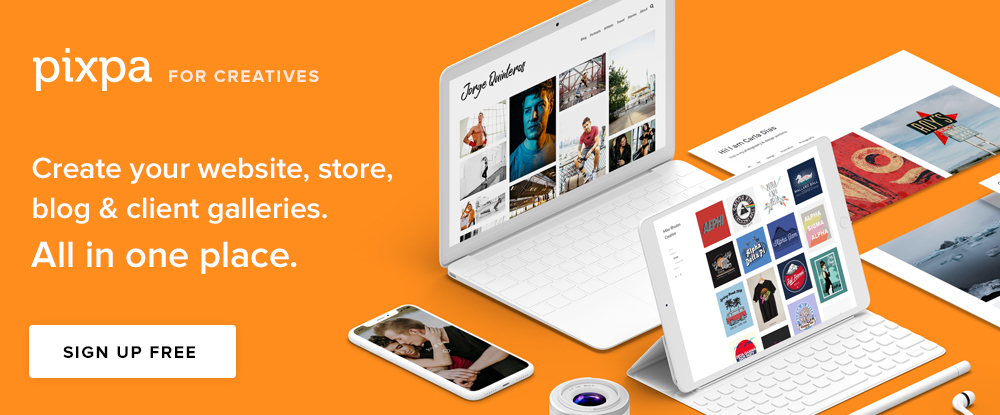 Pixpa is an all-in-one platform photographers, artists, and creatives can use to create professional portfolio websites, galleries, e-commerce stores, and even blogs.
The package includes a selection of attractive, customizable, and mobile-friendly templates that give you a great starting point from which to create your portfolio website.
No coding is required; and, you can sell your work or products online, and collect payments via PayPal or Stripe.
Tips for creating an attractive and engaging portfolio website
If you don't currently have a portfolio website, you can justifiably ask yourself why you would need one. Especially when what you're using now seems to be getting the job done.
Why go digital; even if everyone else appears to be doing so?
For starters, an online portfolio allows you to showcase your work in a variety of ways. And, you can design it yourself.
It gives others an insight into who you are and what you do. That can mean a lot for your business.
A website makes it easy for people to find you and see what you have to offer; i.e., you're "searchable".
Your portfolio website should feature a logo and tagline, a sampling of your best work, and contact information. It could also feature testimonials, case studies, a blog, or anything else that could increase visitor interest.
Your online portfolio is like a shop window display. It practically compels passersby to enter your store to see for themselves what you have to offer.
You'll want an online portfolio that:
Introduces you and showcases your best work.
Is easily navigable and search engine optimized.
Tells a story. Really effective portfolios often do just that.
You can also realize some side benefits when creating your online portfolio.
You get to put out talents on display for the world to see
Your organizing skills should improve
You can expect your self-confidence to take a shot in the arm as interest in your portfolio, and your work, takes off, and
You may come up with a few new and useful ideas as you proceed
All in all, it's a win-win situation for you and for your clients.
Conclusion
When done right, an online portfolio becomes a valuable business or career-enhancing asset. Creating one and getting it up and running doesn't require a ton of effort. Once you have a top-notch portfolio website in place your ROI can be huge.
That's where online builders like the above come into play. They're easy to use, they produce excellent results, and they are either free or offer free trials.