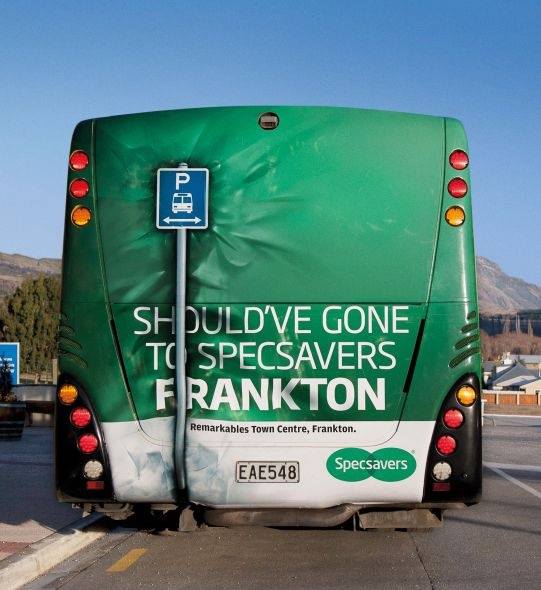 Have you ever been stuck in traffic behind a vehicle emblazoned with a logo and contact details? Maybe it reminded you that actually, you do need a lawn care service, a plumber, or whatever the vehicle was advertising. One I saw yesterday advertised a dog walking service (and looked like it had a couple of pooches in the back).
Advertising your company on your vehicle can get your name and brand in front of thousands upon thousands of people, without you having to do anything other than drive around, just as you'd normally be doing.
Consider that in traffic-heavy areas […] vehicles can be viewed by more than 3,000 potential customers per hour, according to research published recently by multinational signage giants 3M.
Stickers to Semi-Truck Wraps: How Vehicle Advertising Works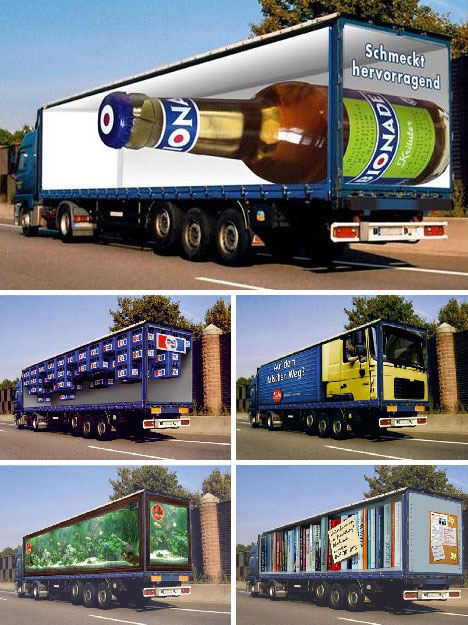 Semi Pros: 15 Examples Of Awesome Truck Mod Art
There are lots of different ways you could advertise on a vehicle, from simple stickers, magnetic signs, or decals on your own car, if you run a tiny internet startup, to semi truck wraps that cover a much larger vehicle and let you create a real impact with a striking design. (You can find some creatively wrapped semi trucks here on Pinterest.)
Vehicle advertising turns your car, van, or semi truck into a mobile billboard for your business, getting your brand and message in front of thousands of customers.
Of course, as with any form of advertising, your results will depend on the effectiveness of your images and text, so make sure these are top notch. You'll want to opt for a good quality vinyl wrap (or a sticker or decal – whatever you're going for) rather than something that looks scruffy or ill-fitted, too.
Advantages and Disadvantages of Vehicle Wrap Advertising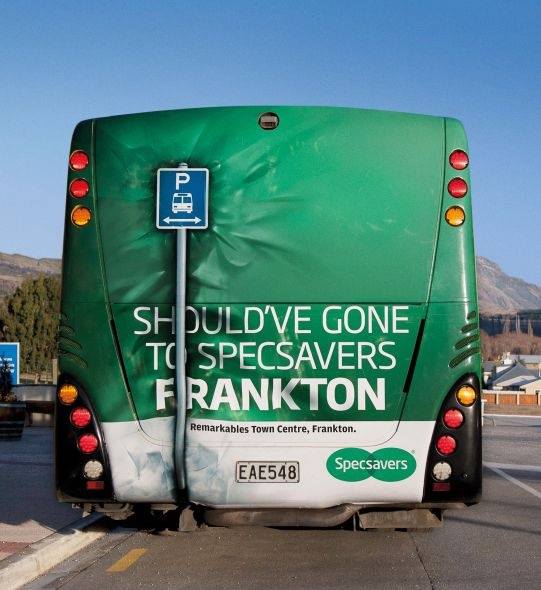 10 ingenious bus wraps that will make you look twice
While not everyone who sees your car decal or semi truck wrap will be an ideal customer, you'll be driving past a huge number of people during an average week. At least some of them will be highly interested in what you have to offer.
While good quality vehicle wrap advertising may not be super-cheap, it's definitely a bargain compared with many other options – plus you'll have full control over the images and text you're using.
One potential drawback to vehicle advertising, though, is that, if you tend to be a bit impatient with other drivers, or if your driving skills aren't quite up to scratch, you could end up warning other road users to stay well clear of your company!
Hopefully, that isn't the case – but if you're going to brand vehicles that are used by employees, do make it clear to them that any time they're in the vehicle, they're acting as a representative of the company.
If you're going to be branding your own car, too, you should check the state laws about any restrictions in place. If it's your personal car, you may need to re-register it as a commercial vehicle in order to brand it, for instance.
In most cases, though, vehicle advertising is a very worthwhile investment. It's very cost effective per impression (estimates vary, but most suggest something around $0.05 – $0.10 per hundred sightings of your advertisement), you can easily change it as often or as infrequently as you want, and vehicle wraps will even help protect your car's paintwork from any minor chips or wear and tear. Why not look into the different options for your own business?