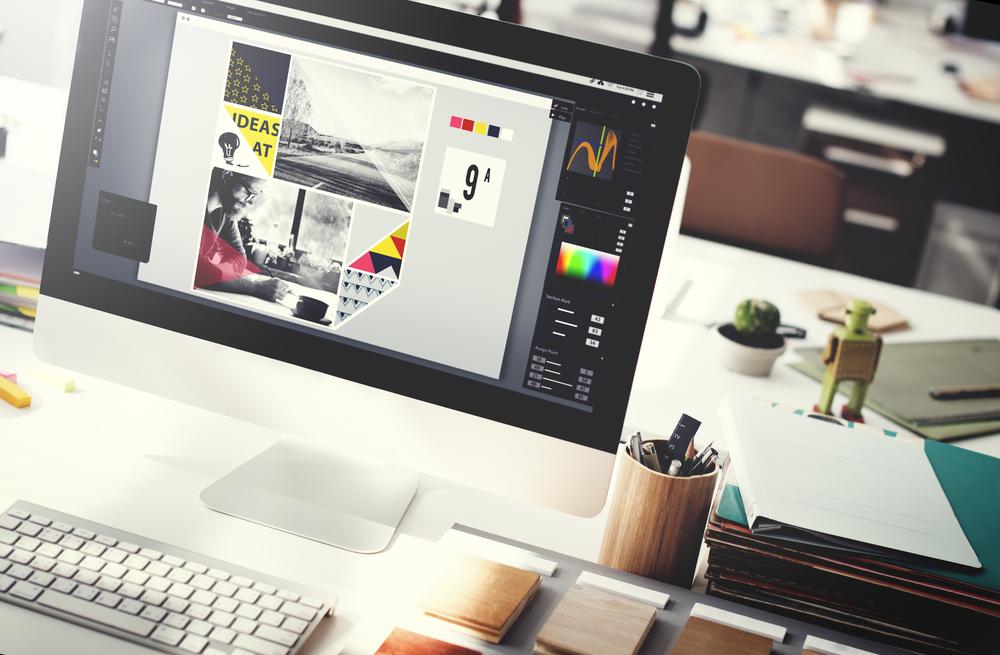 Got an eye for artistic design? Pursuing a career in graphic design can allow you to unleash your creativity and make a pretty penny while you're at it. That said, establishing yourself as a successful graphic designer is a lot easier said than done. You'll need to follow the best tips and tricks for launching a profitable design business if you don't want to end up floundering like the other failed freelancers. Before setting your sights on artistic success, make sure you read up on these little-known pointers on the graphic design industry.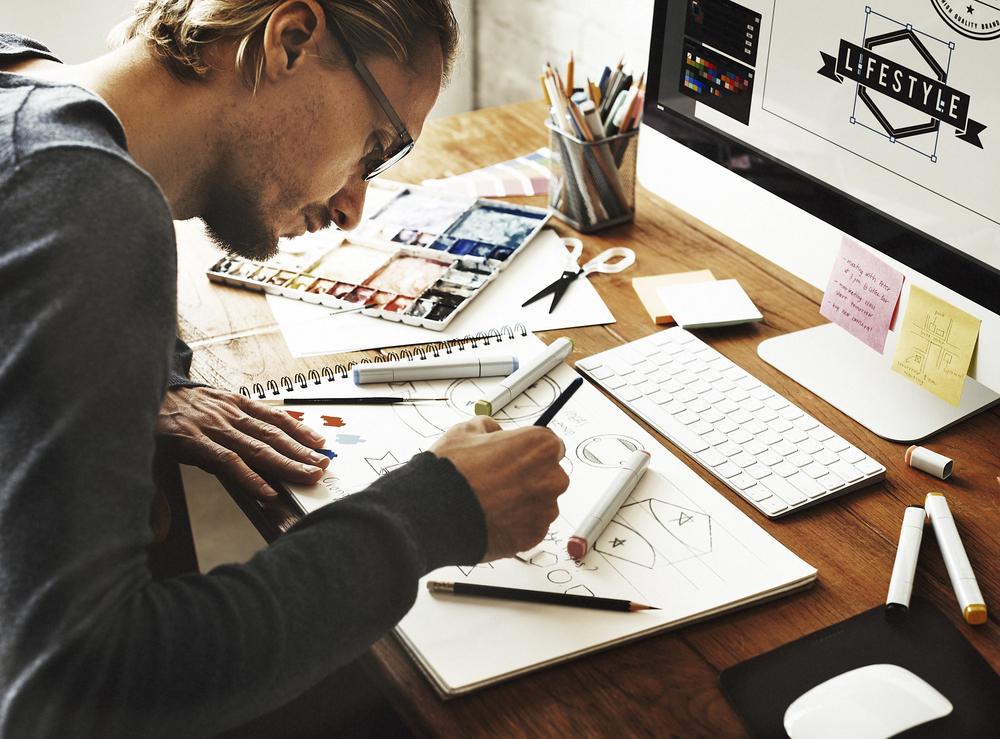 Start as a Side Hustle
If you take anything away from this article, let it be this: don't quit your day job to dive head first into a graphic design career. We repeat, building your business will take a ton of time and effort, and chances are you won't see a paycheck you can live off of for quite some time. College grads with a degree in design, you should try to try to gain experience working as an intern at a marketing agency before living the unemployed lifestyle starts compounding on your student loan debt (Pro Tip: You should have done this while you were still in school!)
Don't waste your time applying for jobs that you're under-qualified for. Focus your efforts on building your portfolio of work by listing yourself for hire on freelance sites such as Fiverr and Upwork. The projects (and paychecks) will be small, but at least you'll start generating examples of your talent that you can showcase to potential employers.
Become Your Own Brand
The first step a potential employer will take when considering you for a graphic design project is typing your name into Google and seeing the results that pop up. Before this happens, you should establish yourself as an influencer by building a personal brand.
Your brand is what makes you unique; it's that finishing touch on all your designs that make it obvious that you were the creator. To establish a brand, you'll need to create a website on Wix or WordPress where you'll display your portfolio, speak to your skill set, and clarify your source of inspiration. This is your shot at a first impression to make employers confident that you are, indeed, the one for the job.
Gear Up on Essentials (and Skip the Extras)
Make no mistake—you'll need to invest money into some startup equipment to make yourself look like the professional you aspire to be. That means buying the best laptop for graphic design, installing critical editing software like Adobe Photoshop, and a project management platform to stay on top of deadlines.
For now, shy away from spending money on the non-essentials. You don't need a flashy business card or professional payment system while you're just starting off!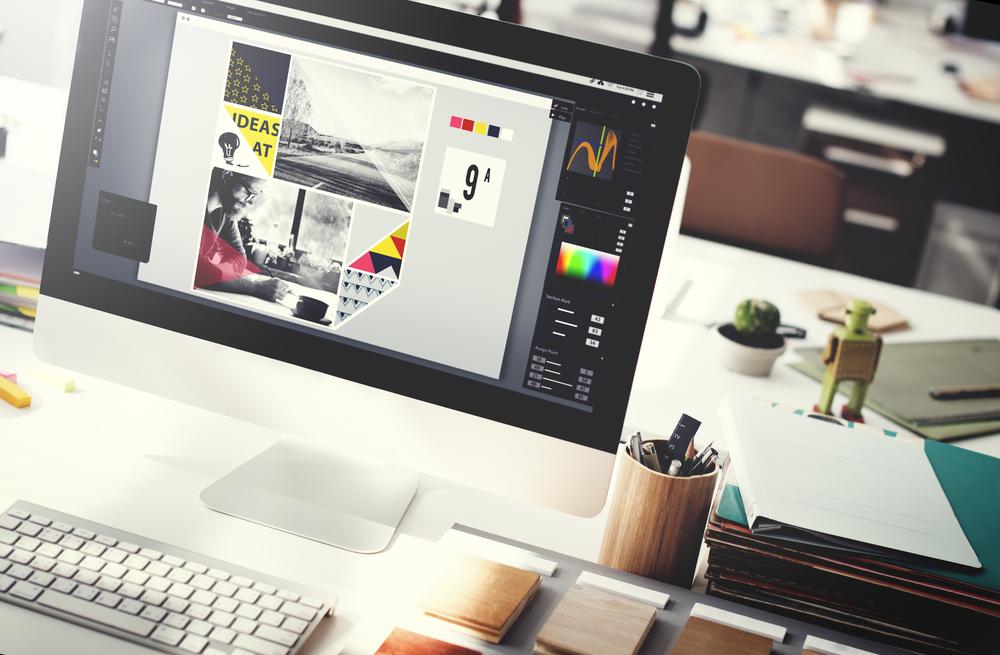 Manage Your Time
Going back to that note about deadlines, a career in graphic design depends on precise time management. That means working flexible hours, sometimes outside of the standard 9:00-5:00 window, if you need to get into gear in order to finish a project. Missed due dates will be your worst enemy, so budget your time accordingly. Building a beautiful website, for example, might take much longer than a promotional flyer; it's imperative that you allow for these time differences within your schedule. And don't let working from home in your PJs turn you into a distracted procrastinator!
Learn from Your Mistakes
As you first start taking on graphic design jobs, chances are that you'll underestimate the time needed to finish a project or, in your thirst to gain new clients, might overbook yourself past capacity. This is part of the learning curve and to be expected, but make sure to avoid making the same mistake twice. Whether it's a scheduling slipup or a poor retail design, you're bound to experience a few setbacks along your career path. Take them as opportunities to learn and improve for next time!
Final Thoughts
At the end of the day, being a successful entrepreneur depends on a vision, a passion, and a plan of execution. Stay organized, stay driven, and stay flexible as you make your way into the graphic design industry. With a little grit and tenacity, you might just be the next Andy Warhol.