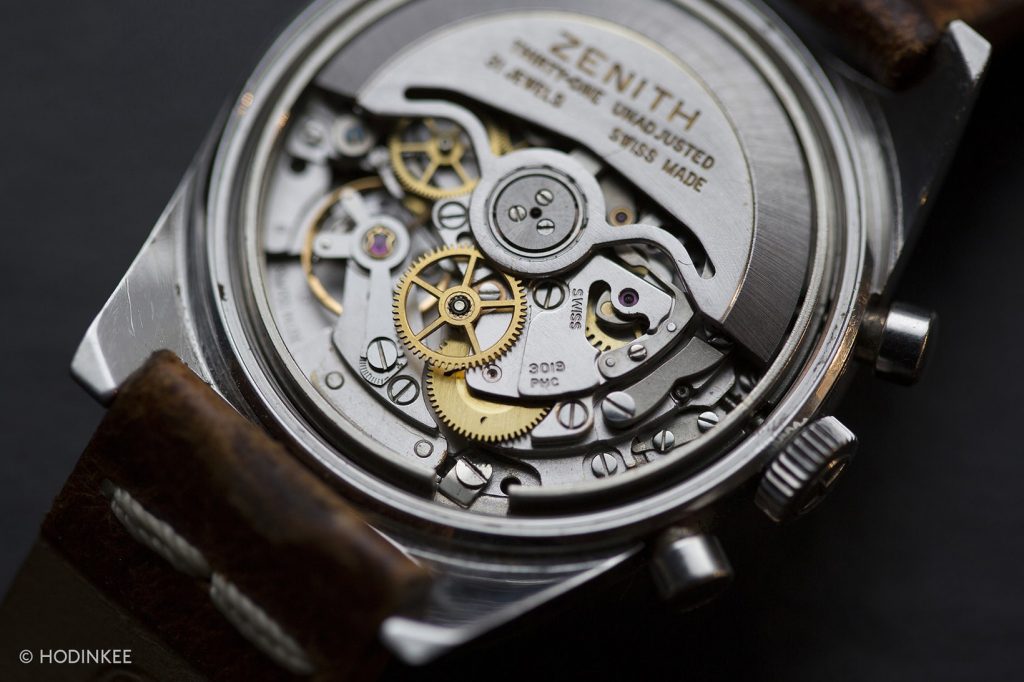 This luxury watch company has a long history, since it was founded in 1865 in Switzerland by a young watchmaker who revolutionized the sector in a very short time, producing a large number of Zenith watches in its early years and becoming present in 1920 in the main cities around the world.
Its renowned prestige for the precision of its chronometers has earned it more than 2000 chronometry awards in its century and a half of existence, and currently has more than 600 variations of movements. In this way, since 1999, it belongs to LVMH (Louis Vuitton Moët Hennessy), a large French multinational group dedicated to the production of luxury items, having each Zenith watch as a great defender in the watch market.
TIPS FOR BUYING ZENITH WATCHES
You already know that we are talking about luxury Zenith watches, with a fairly high price and whose performance is well above the average. In any case, as in all watch houses, there are some considerations that are recommended to consider before choosing one of them, so we present these small tips to buy Zenith watches.
Design. Leaving aside some very specific and concrete design such as the Zenith watch of the Rolling Stones, most of the watches of this firm have a classic and elegant appearance, with analog hands and in which some of them let's see the machinery by some window in the dial of the dial or directly by the back cover. Be careful, that the movements of these automatic Zenith watches are hypnotic!
Materials. A signature like that of luxury Zenith watchesdoes not skimp on materials. In addition to using stainless steel boxes, you can find some models with very amazing crocodile leather straps and excellent quality, or some Zenith gold watch
Mechanism. If this Swiss watch brand is known for something, it is for the creation of its own mechanisms. Most of those who use their watches are automatic movement, but you can find them with manual movement, in the style of classic Zenith watches.
Autonomy. As we said before most of these Zenith watches are automatic, so you only have to give a couple of turns to the wrist to recharge the watch and do not stop the mechanism.

LVMH watchmaker Zenith sets sights on Chinese millennials
Chronograph. The collection of Zenith watch chronographsis overwhelming and an authentic work of art. Later we expanded this section in particular, which is worth stopping a few minutes to devote a few lines more than these.
Extra features. Does it seem little to have in your hands some of the most precise mechanisms that exist on earth? You will not find many watches as accurate as these, and if you look for more features, you will not find more, leaving aside some models that incorporate calendar in their spheres.
In this watch brand there is no gender distinction, for example, an element that most commercial houses tend to consider, and that is that the exclusivity of Zenith watches is such that their collections do not distinguish between men and women.
WHERE TO BUY ZENITH WATCHES?

The Best Swiss Wathces Guide For Men You'll Ever Read
A signature as exclusive as that of these Zenith watches will be somewhat complicated to find, since you cannot buy Zenith watches in the English court or in other supermarkets as it happens with most of the houses of watches.

Introducing The Zenith '50 Years Of El Primero' Anniversary Set (Live Pics & Pricing)
If you are looking for good prices in this brand of watches, we recommend buying Zenith watches in thewatchcompany through of this blow link, this way you can save a little money and you can also do it from the comfortable sofa in your home.