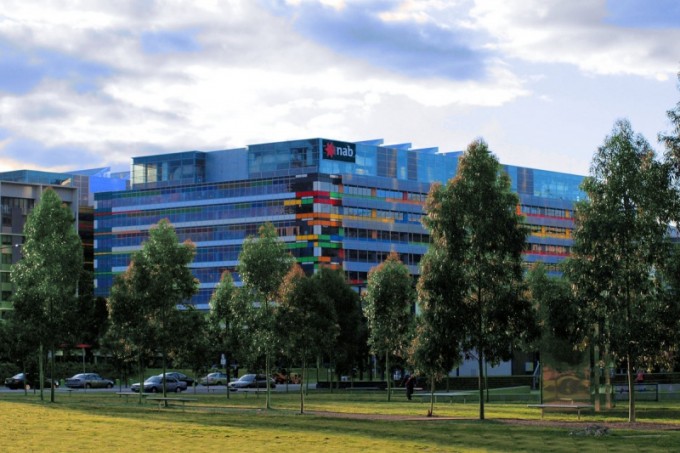 Sustainable commercial designs incorporate eco-friendly technologies into all aspects of the company. A sustainable company not only cares just about the appearance of looking eco-friendly, but also the real impact they have on the environment and how they can increase that impact for good. The following five companies showcase some of the best eco-friendly designs and company decision making in the world.
What is Sustainable Commercial Design?
Sustainable commercial design is an approach to designing commercial buildings that minimizes the environmental impact of the building and its operations. Sustainable commercial designs often incorporate features such as energy-efficient lighting, water conservation, and recycled materials.
There are many benefits to sustainable commercial design. Sustainable buildings can save money on energy and water costs, reduce greenhouse gas emissions, and improve air quality. They can also create a more comfortable and productive work environment for employees.
There are many ways to make a commercial building more sustainable. Some common strategies include:
Using energy-efficient lighting: Energy-efficient lighting can save money on energy costs and reduce greenhouse gas emissions.
Using water-efficient fixtures: Water-efficient fixtures can save water and reduce the cost of water bills.
Using recycled materials: Recycled materials can reduce the amount of waste sent to landfills and incinerators.
Designing for passive solar: Passive solar design can help to reduce the need for heating and cooling.
Using renewable energy: Renewable energy sources such as solar and wind power can help to reduce reliance on fossil fuels.
Sustainable commercial design is an important part of protecting the environment and creating a more sustainable future. By incorporating sustainable design principles into new construction and renovations, businesses can help to reduce their environmental impact and save money.
All of the companies in todays list post score in the top 10 green company's list created by Newsweek. Newsweek grades companies based on their environmental impact, environmental management, and policy and practice disclosure for all business practices.
BT Company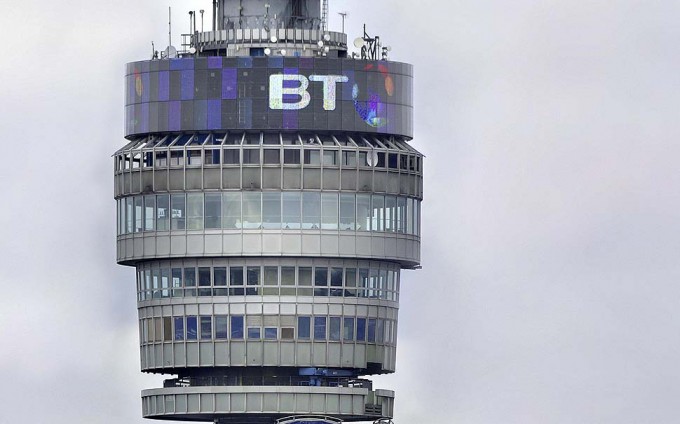 Newsweek gives the BT company a green score of 80.4 percent. This rating is based on the combination of the criteria that the magazine used to grade the company. BT company uses many green practices in its day to day business, including a 54 percent reduction in carbon emissions in the last few years. The company plans to reduce their emissions by a total of 80 percent by 2020. The company has its own wind power farms that provide about 25 percent of the energy consumed by the company. BT company has also implemented a carbon reduction program for its employees, to help them reduce their own personal carbon emissions. The company also has taken other eco-friendly steps, including implementing recycled materials, reducing waste, and utilizing solar panels on many of their buildings throughout the UK.
IBM
Surprisingly enough, one of the world's leading technology companies is also one of the leading environmentally-friendly companies in the world. Newsweek gives IBM a green score of 82.5 percent. IBM has actually been one of the leaders in environmentally friendly actions for many years before it became a popular practice. Since the 1971, IBM has worked to reduce its carbon footprint on the world. Steps that IBM has taken to improve their environmental imprint include innovative steps for protecting the ground from contamination, such as secondary storage tanks for waste, a corporate environmental policy that dictates the direction of all business decisions, and more individualized green practices, such as the use of energy created by solar panels and wind generators. IBM also tries to use recycled and sustainable materials, when possible, inside its products.
National Australia Bank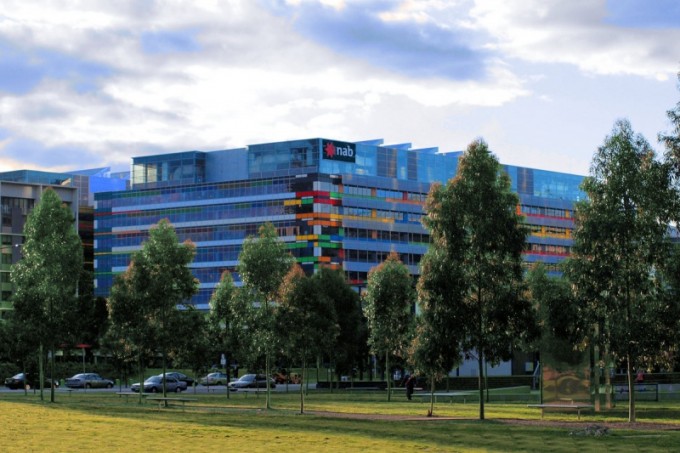 National Australia Bank is the leading bank in Australia. Newsweek gave this bank a green score of 82.2 percent. National Australia Bank has taken great strides toward environmental sustainability, including becoming completely carbon neutral in 2010. The company has reduced their overall energy use by 25 percent, and receives much of its energy through alternative energy sources, such as wind and solar power. The bank is currently in the process of reducing energy consumption of major offices by 50 percent by making changes to the type of units used to create energy in the office. The company also plans to eliminate 20 percent of its paper consumption in the future.
Banco Bradesco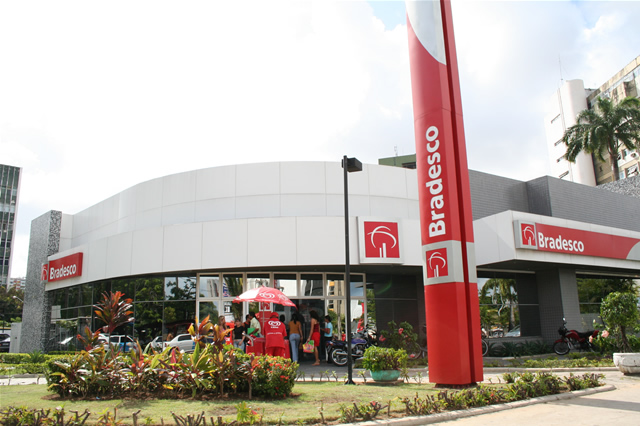 Newsweek gave Banco Bradesco an 82.2 percent green score. The company is one of the leaders in eco-friendly business practices. The company not only has reduced its own impact on the environment, but it also has the Carbon Credit Program, that helps fund other companies to fulfill their eco-friendly business decisions. The company is currently working toward eliminating paper consumption by auto-depositing checks, recycling paper, and using recycled materials. The company also focuses on using other recycled materials, including plastics.
Australia & New Zealand Banking Group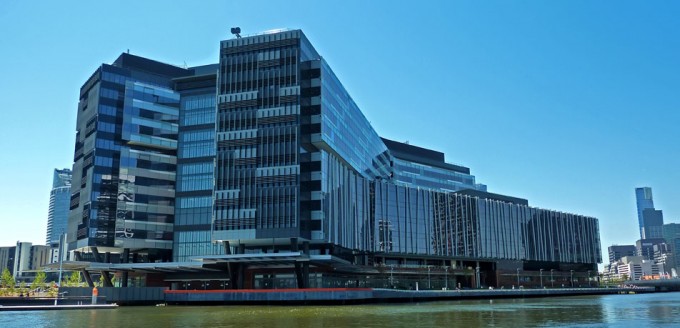 Green means endurance: ANZ'S Melbourne Docklands headquarters
Newsweek gave the Australia & New Zealand Banking Group a green score of 80.9 percent. The Australia & New Zealand Banking Group was able to become completely carbon neutral in 2010 by buying carbon offsets and reducing the amount of energy used in its offices. The company installed "Smart" meters which measured the energy consumption in each office, which were able to reduce the company's energy consumption by 25 percent. The new offices built by the company are designed to use up to 70 percent energy than a standard office by including eco-friendly practices, like using solar power, and using reduced-emissions products. The company has also implemented programs to reduce waste by nearly 60 percent and has reduced paper consumption by switching to electronic pay stubs.
With a willing attitude, any company can become as green as these top companies. All of these companies have made the decision to invest time and money into becoming friendlier on the environment. Simply by making a few small changes, such as switching to electronic statements or building a roof garden, you can make significant changes in the environmental impact of your company.