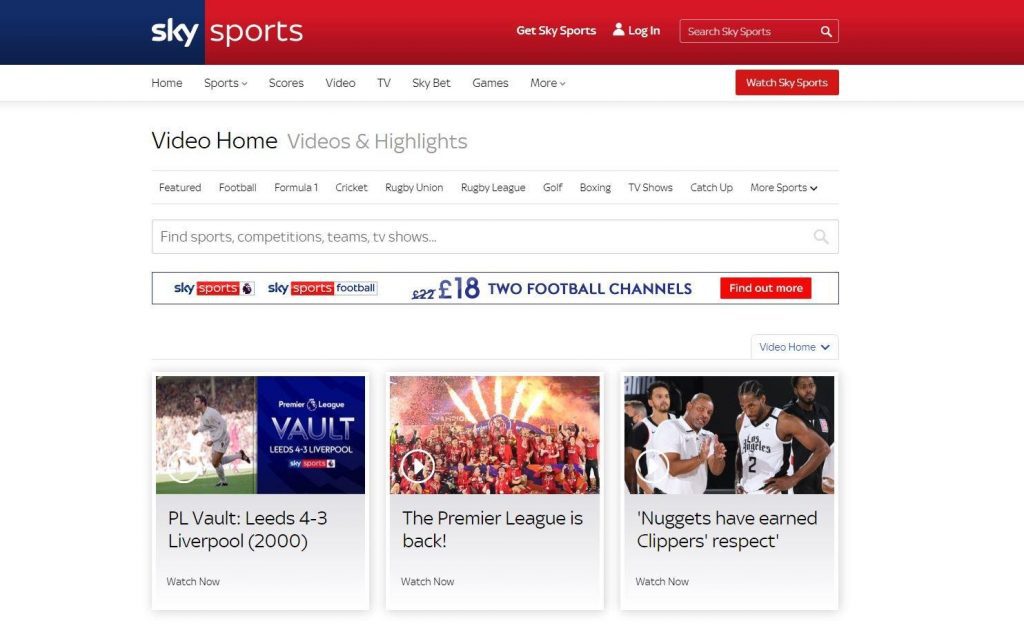 Maybe you live in the UK and you're planning an extended trip abroad, and are worried you won't be able to get your fix of Sky Sports while you're gone.
Or maybe you're just a sports junkie from a different country who just heard of Sky Sports, and wants to know if they can binge it.
Whichever the case, you came to the right place. This article will discuss whether or not Sky Sports is available outside the UK, which countries it works in, and how you can unblock it.
So Does Sky Sports Work Outside the UK?
Yes, but not everywhere in the world.
For starters, Sky Sports also works in the Republic of Ireland. Besides that, the site works in certain EU countries too. If you don't want to follow the link, here's the whole list:
Austria
Azores (Portugal)
Balearic Islands (Spain)
Belgium
Bulgaria
Croatia
Canary Islands (Spain)
Cyprus
Czech Republic
Denmark
Estonia
Finland
France
French Guiana (France)
Germany
Gibraltar (UK)
Greece
Guadeloupe (France)
Hungary
Ireland (Republic of)
Italy
Latvia
Lithuania
Luxembourg
Madeira (Portugal)
Malta
Martinique (France)
Mayotte (France)
Netherlands
Poland
Portugal
Réunion (France)
Romania
Saint Martin (France)
Slovakia
Slovenia
Spain
Sweden
United Kingdom (excluding Channel Islands/Isle of Man)
And that's about it – Sky Sports isn't available in other places.
Unfortunately, we have some bad news – you'll have to deal with limitations in countries where Sky Sports works. Here's the thing – you can only stream Sky content in those places for up to 37 days.
After 37 days pass, you'll have to watch Sky content on your mobile, tablet, or laptop in the UK or ROI. Not very ideal if you'll be away for a long period, or if you no longer live in the UK or ROI.
If you try watching content on Sky Sports without meeting those requirements, you'll just see a message telling you the content isn't available in your area.
Why?
Because Sky Sports uses geo-blocks to whitelist or blacklist access to its content. The site sees your IP address, so it always knows what your geo-location is.
Why Does Sky Sports Use Geo-Blocks?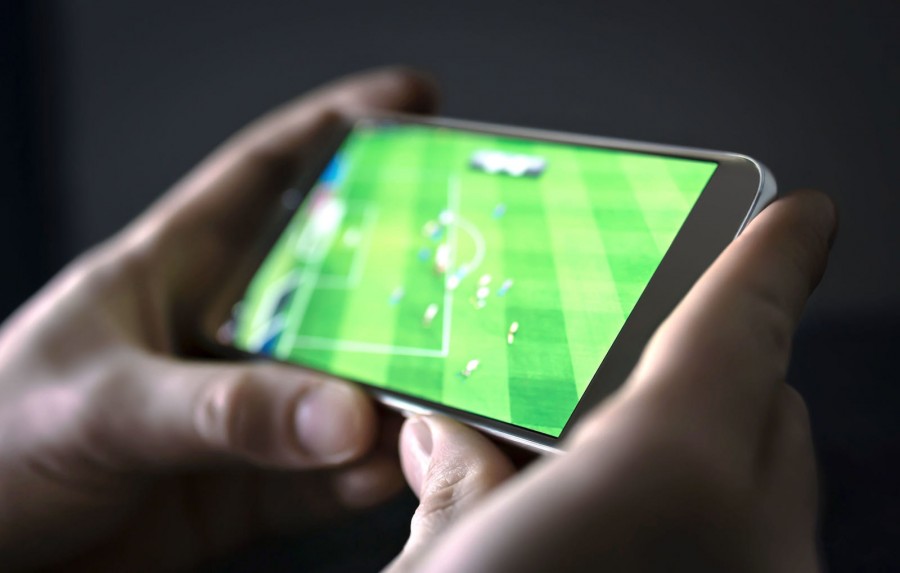 They don't exactly give a reason, but we think it comes down to two things:
They need to geo-block content due to the TV license tax. People in the UK have to pay it, so it wouldn't really be fair if people outside the UK could watch Sky Sports free of charge.
They have to use geo-blocks due to licensing rights. Basically, Sky Sports only bought the rights to stream content in the UK, ROI, and EU countries. So they can't legally stream it in places like Canada or the US.
The Best Way to Unblock Sky Sports Abroad – Get a VPN
If you don't have access to Sky Sports, or you're sick of putting up with annoying limitations, you can just unblock it anywhere in the world with a VPN.
If you're new to this, just think of a VPN as an online service that spoofs your geo-location. It will make Sky Sports think you're connecting from the UK or ROI, so geo-blocks will no longer be a problem.
If you want to know how the whole process works, here's a simple explanation:
First, you download and install a VPN app on your device.
Then, you use it to connect to a VPN server in the UK.
An encrypted connection is established between the app and server.
From then on, whenever you visit Sky Sports, the VPN server will act as a middleman between you and the site. Basically, it will intercept your connection requests, and forward them on your behalf.
Because of that, Sky Sports will think the requests are coming from the VPN server. Since it's a UK server, the site will see a British IP address as the source of the requests. So you should get access to all the content you want.
Make Sure You Pick a Good VPN, Though!
Not all VPNs work with Sky Sports. The site is actually able to detect some VPN IPs and block them – especially if the provider doesn't refresh them often enough.
The easiest way to find a VPN for Sky Sports that actually works is to follow that link. It'll take you to a ProPrivacy guide with tons of helpful information.
How to Improve VPN Speeds While Watching Sky Sports
VPNs are excellent unblocking tools, but they will unfortunately lower your original speeds. It's not always by a lot, but it sometimes might be a bit noticeable. If it is, here's what you should do to get better speeds:
Pick a Server That's Relatively Close to You
You're obviously limited since it has to be from the UK or ROI. But try picking a server in a city that isn't too far from you. That way, it'll take less time for data packets to travel between your device and the server, so it should increase your VPN speeds by a bit.
For example, let's say you're in Spain. A VPN server in London is obviously much closer to you than one in Glasgow or Belfast.
Use a Lightweight Protocol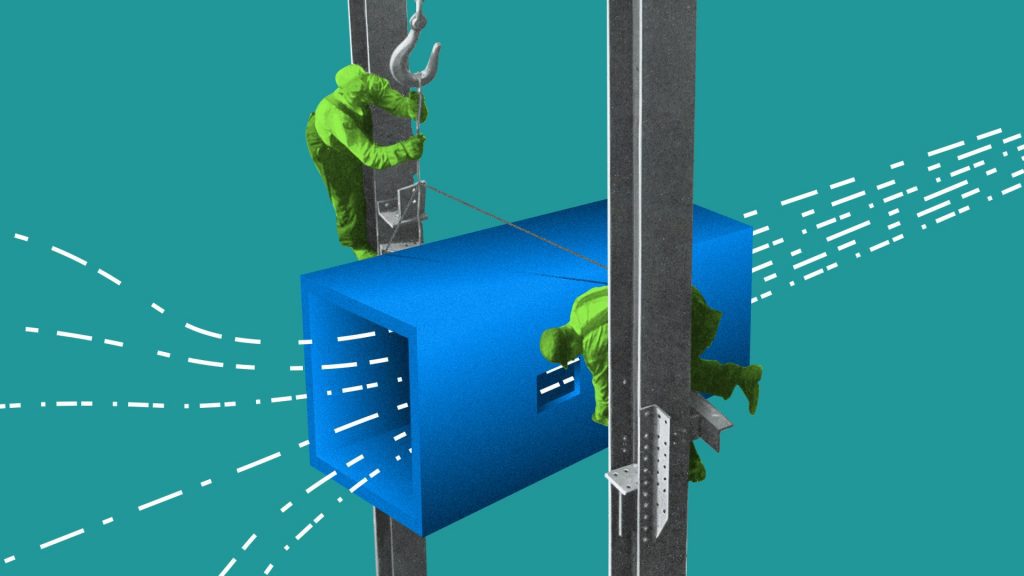 VPN encryption really takes its toll on your speeds, so avoid resource-intensive protocols like OpenVPN or SSTP if possible.
Instead, use lightweight options that don't slow down your speeds as much, such as:
WireGuard
IKEv2
L2TP/IPSec
SoftEther
Use OpenVPN Over UDP
If OpenVPN is the only available protocol for your device, set it to run over UDP instead of TCP. It'll be much faster that way.
Most VPN apps have a setting that lets you switch between TCP and UDP. If you can't find it, check your provider's tutorials or ask the support team how to do it.
Did You Ever Need to Unblock Sky Sports?
If yes, did you use a VPN to do it? Or did you try other unblocking methods? Were they successful?
Please let us know in the comments or on social media.